Bright days, vibrant flowers and the excitement of the warmer months ahead makes spring the perfect time for a wedding.

From the ideal spring-time venue to original ideas to make the most of the season, our wedding planners share their 10 tips for planning a spring wedding...
1. Indoor-Outdoor Venue
Many spring days are magical, with bright skies and lush greenery blooming with springtime flowers. Choose a venue where you can make the most of being outdoors for great photos and a generally feel-good springtime vibe. But make sure the venue has an equally charming indoor space for chillier evenings, or as a back-up plan in case the weather doesn't play ball.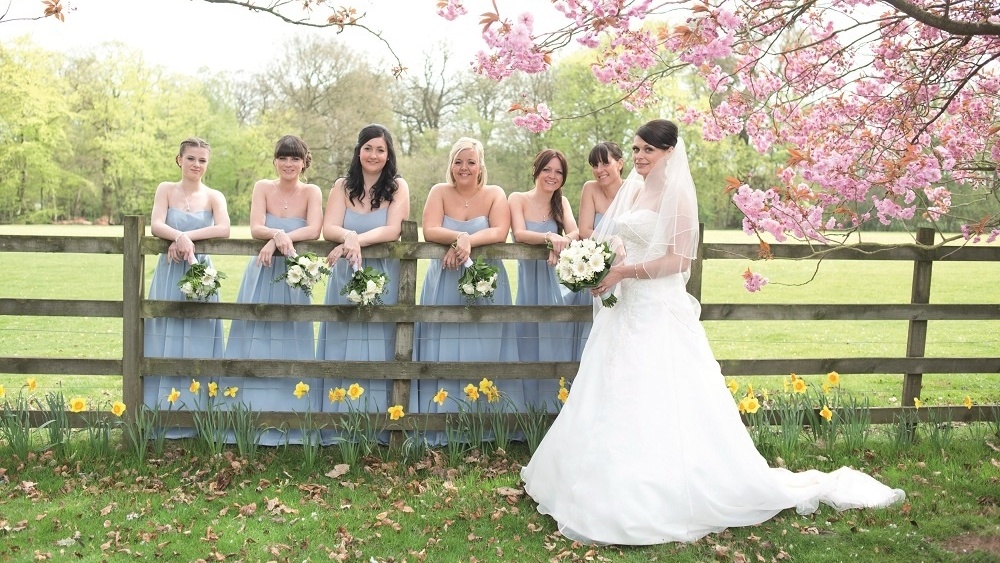 2. Spring Florals
A season when floral blooms come into their own, spring is the perfect time to add colourful and seasonal flowers to bouquets and table centrepieces. Earlier on in spring, flowers such as snowdrops, daffodils and crocuses are in season, while later on, sweet peas, tulips and peonies are at their best. A variety of herbs also come to life at this time of year, so add a different scent to centrepieces by adding some thyme or rosemary into the mix.
3. Pastel Colours
This colourful season is often associated with pastel shades of pink, blue, peach, violet and yellow, because you don't have to compensate for the duller weather with richer tones. Pale shades look especially pretty as bridesmaids dresses and venue décor. If you like bolder colours too, choose some details to offset the pastels, such as electric blue shawls on pastel blue bridesmaids dresses.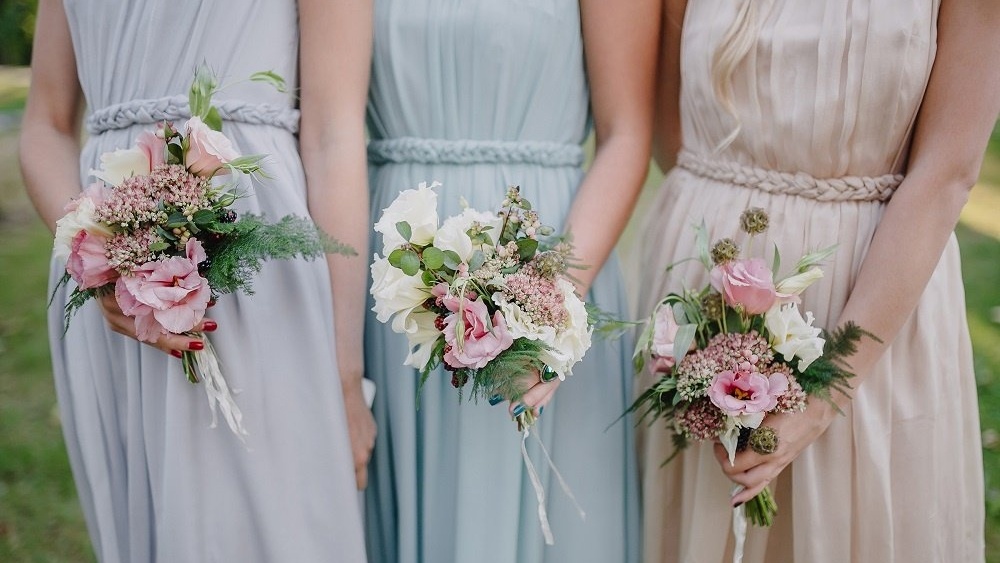 4. Garden Party Theme
Given the fact this is the season of the spring awakening, a garden party theme is the ideal way to celebrate a spring wedding. This doesn't mean you have to eat outdoors – wend foliage around chair backs, infuse water jugs with cucumber and herbs and serve tea and coffee on traditional English porcelain for an English garden vibe.
5. Fresh Foodie Flavours
Make the most of the season when it comes to menu options too, as spring is a time when many foods come into season in the UK. Incorporate vegetables into the menu such as asparagus, celeriac and purple sprouting broccoli for a truly seasonal feel. Seafood such as mussels and mackerel are at their best in spring, while spring lamb is perfect for meat lovers. You could even offer cocktails with a seasonal twist too, such as rhubarb martinis or cucumber margaritas.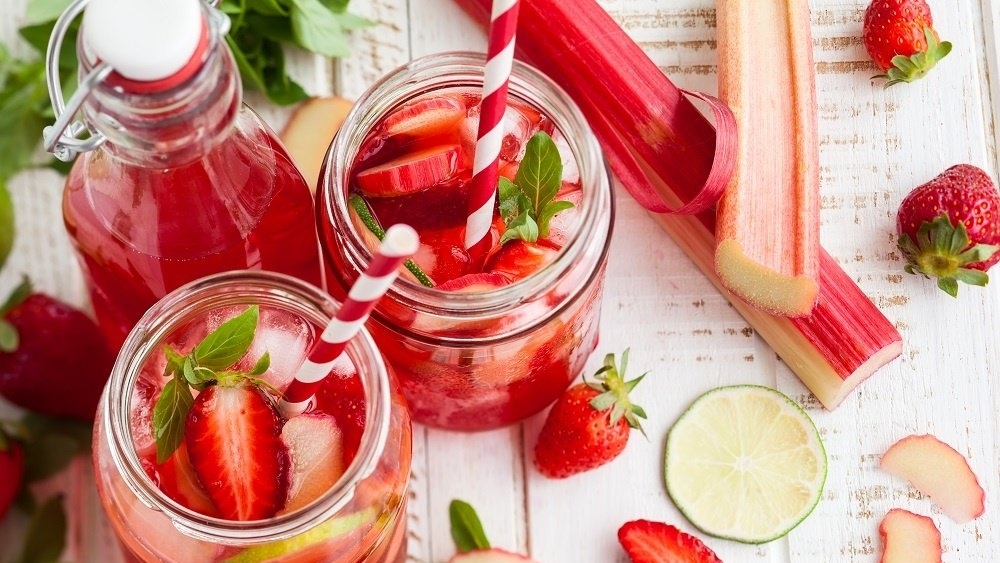 6. Edible Flowers
Take the springtime floral feeling a step further by serving a dish or two with edible flowers. It looks incredible on the plate and offers an unusual talking point for guests. Edible flowers look especially pretty on desserts, but can be served with almost any dish.
7. A Whimsical Touch
Spring is a time when people feel a little more laid-back, and this easy-going feeling can be captured in your wedding theme too. Add some bohemian touches such as floral head dresses, hang chalk boards with fun handwritten messages around the venue and adorn the walls with fun antique items.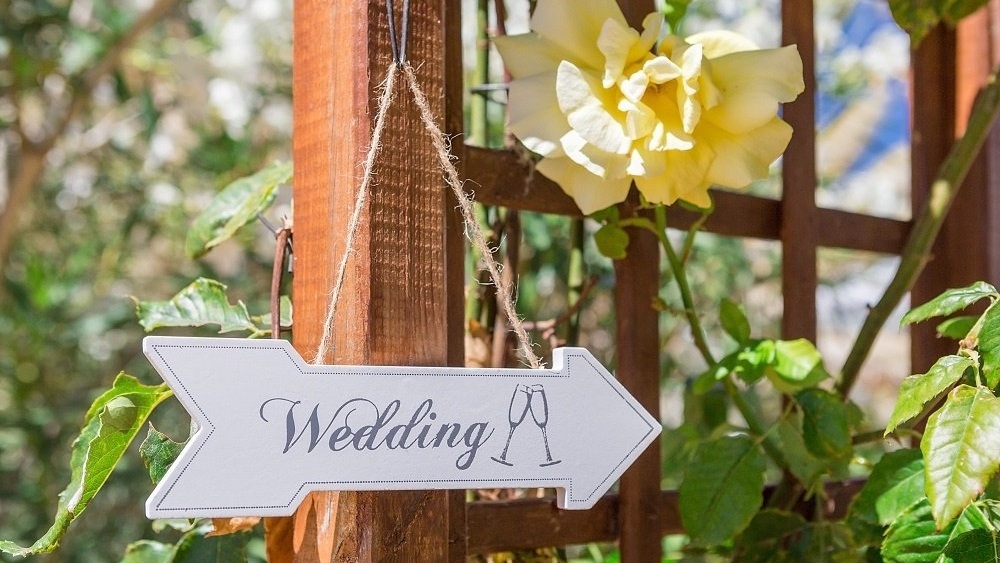 8. Springtime Cake
Have a wedding cake that is perfectly fitting for the season by choosing subtle flavours such as lemon, elderflower or orange zest. Icing the cake in a classical white or cream colour gives you free rein to adorn it with springtime touches, such as seasonal flowers. Having some pastel candles on the wedding cake table completes an elegant springtime look.
9. The Right Materials
With so much floral colour prevalent in a springtime wedding, it's important to choose materials for your other decorations that complement this seasonal feel. Light cotton fabrics or drapes look amazing as window coverings or hanging from the ceiling, while white crockery and table decorations in clear glass or polished metal means the floral displays are complemented rather than overshadowed.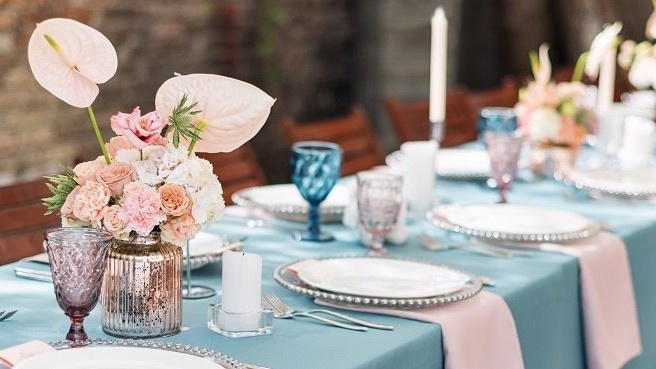 10. Seasonal wedding Favours
The season of flowers, spring is also the perfect time to plant seeds and bulbs in the garden or windowsill pots. Instead of indulging your guests with chocolates or sweets as wedding favours, send them away with packs of seeds for seasonal flowers. It's a heart-warming and symbolic nod to the start of your marriage too, which will continue to bloom after your special day.
Embrace the season and host a springtime wedding to remember with these spring wedding tips full of colour, flowers and fun.