Give your wedding a memorable twist by sending your guests away with truly original wedding favours.

Wedding favours mark an opportunity to get creative and add a genuinely personal stamp to your wedding day. Here's a selection of unique ideas for wedding favours that will add some flair to your big day.
1. Music Mix
Couples often have a selection of songs they love to listen to, so share your favourites with your wedding guests by creating CDs of the music you love most. Once you've created your playlist, you can burn the CDs and design bespoke CD covers at home.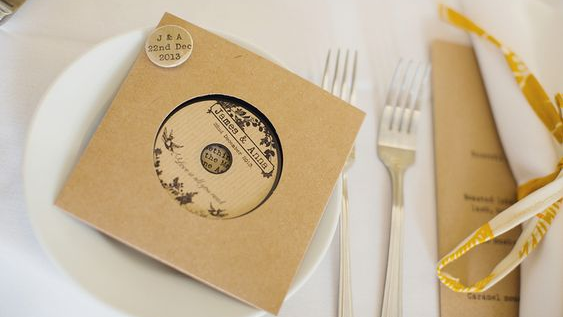 Pinterest - Love My Dress
2. Flower Seed
Symbolic of the growth of love, sending your wedding guests away with a packet of flower seeds is an apt wedding favour idea. Choose a mixture of your favourite flower seeds and put them into miniature envelopes you can stamp with your names and wedding date. When the seeds start to flower, your guests will be forever reminded of your special day.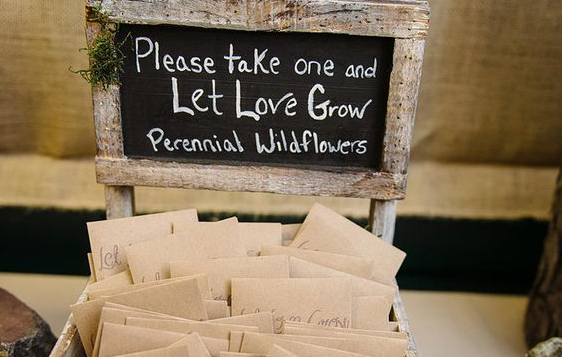 Pinterest - The Knot
3. Ale or Cider Creation
Head over to a local brewery a few months before your big day to create your very own ale or cider flavour. As well as being a fun day out as a couple, you'll have the opportunity to add in your favourite flavours and fragrances to develop your own ale or cider variety. Design a sticker for the bottles too and give them out as wedding favours on your big day.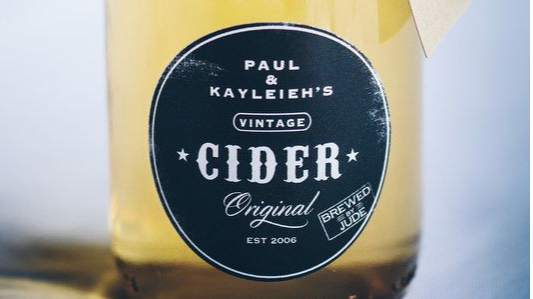 Pinterest - Rock My Wedding
4. Special Tea Blend
If you're a couple who loves a good cup of tea, a great non-boozy alternative to a bespoke ale or cider is to create your own tea blend instead. Either work with a specialist tea company who can help you do this, or buy a selection of loose leaf teas and make up your own blend. Give it a name and put it in tea bags or other packaging, and your loved ones will think of you next time they put on a brew after your wedding.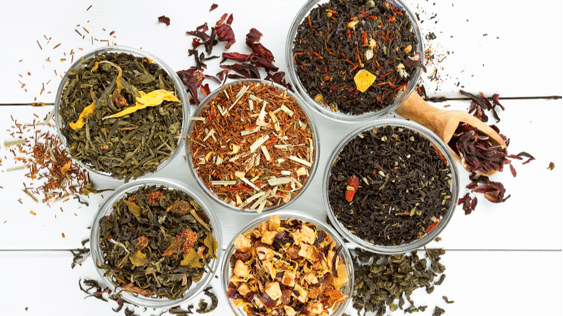 5. Recipe Booklet
If you're a bit of a foodie couple, put together your very own recipe booklet of your favourite recipes and the stories behind them. It's a lovely way to share a bit of your life with your guests, and best of all, you can make the booklets yourselves at home.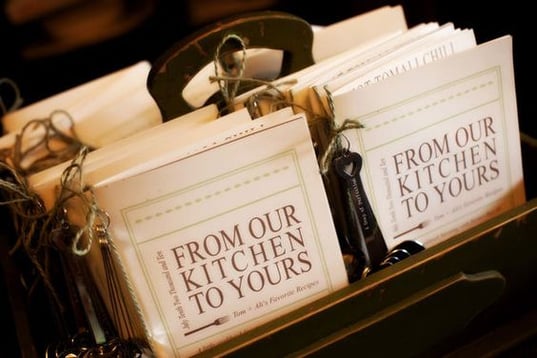 Pinterest - Style Me Pretty
6. Personalised Christmas-Style Crackers
Crackers don't just have to be used at Christmassy occasions. Add some fun factor to your wedding favours by creating personalised crackers for each of your guests. As well as having your guests' names on them, you can fill them with a selection of personalised treats.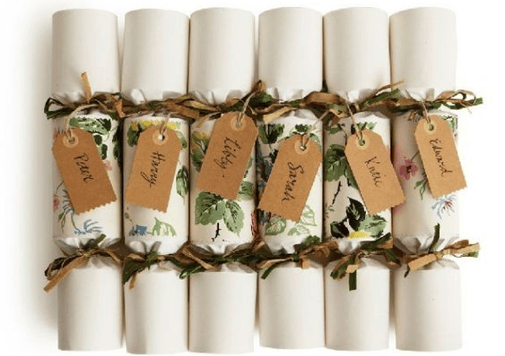 7. Jam Jar Cake
Add a fun foodie touch to your wedding favours by creating cakes inside jam jars. They're easy to make at home and could even be the same flavour as your wedding cake – ensuring the festivities carry on a little longer for all your wedding guests.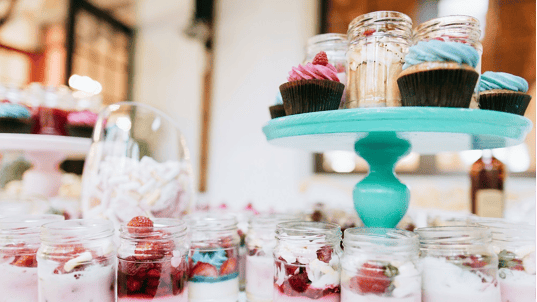 8. Painted Canvas
If you like to get a little creative as a couple, buy some miniature canvases and paint bespoke pictures or messages for each guest. It gives you the chance to show your appreciation to each guest individually, and is a lasting piece of memorabilia they can hang on their walls at home too.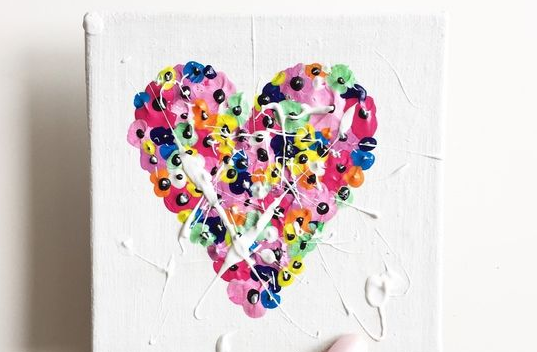 Pinterest - Mission Tie the Knot
9. Bespoke Plant Pots
Add a personal twist to a useful item by buying some small ceramic or glass plant pots, and adding your own designs to them. Use paint and glitter to make up your own designs and then fill them with something – it could be anything from a plant to some sweets.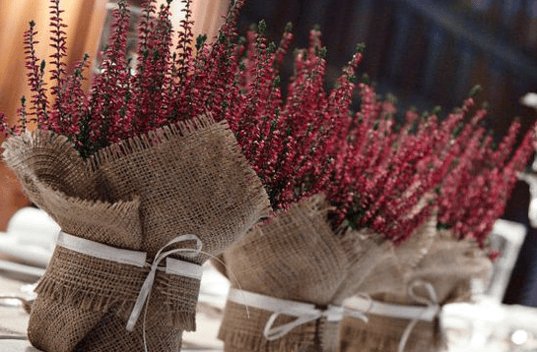 Pinterest - Etsy
Make your wedding day live on in your loved ones' memories by sending them away with some original wedding favours like these.