Make your wedding totally memorable and reflective of you as a couple with these original tips to show off the best bits of your personality on your big day.

Finding a few personalised details to add into the mix of your wedding day can make all the difference to the feeling of the occasion. Here's some inspiration to help you create a genuinely original wedding day that showcases your personalities.
1. Favours
Wedding favours are those bonus presents to all your guests that they discover on the table at the wedding breakfast. Give them something unexpected, like a bespoke beer you and your loved one have created together at a local brewery. The stickers could even have pictures of your faces and your wedding date on them! Or mix it up and give away your wedding favours as party bags at the end of the evening.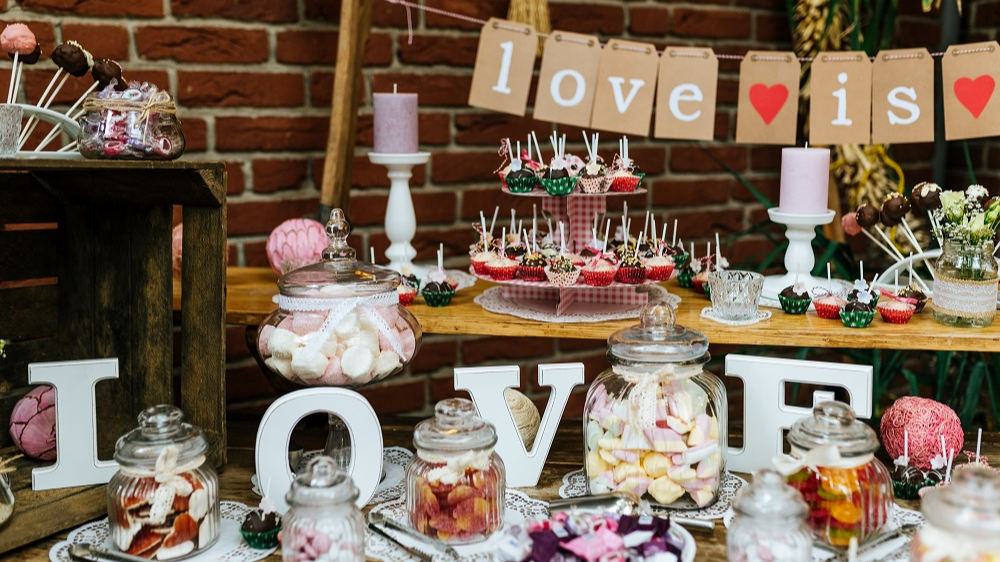 2. Have some Rules
Writing up some silly wedding reception rules on a banner or poster is a sure way to add your own twist to the day. If you love dancing, one of the rules could be: 'The dancefloor must be occupied at all times.' Or if you adore music, another rule could be: 'Every guest must take a photobooth picture with an air guitar.' It's a sure way to inject your own brand of fun into a wedding.
3. Table Names
Instead of table numbers for the wedding breakfast, give the tables names that mean something to you instead. It could be countries you've holidayed in together as a couple, or the names of your favourite restaurants!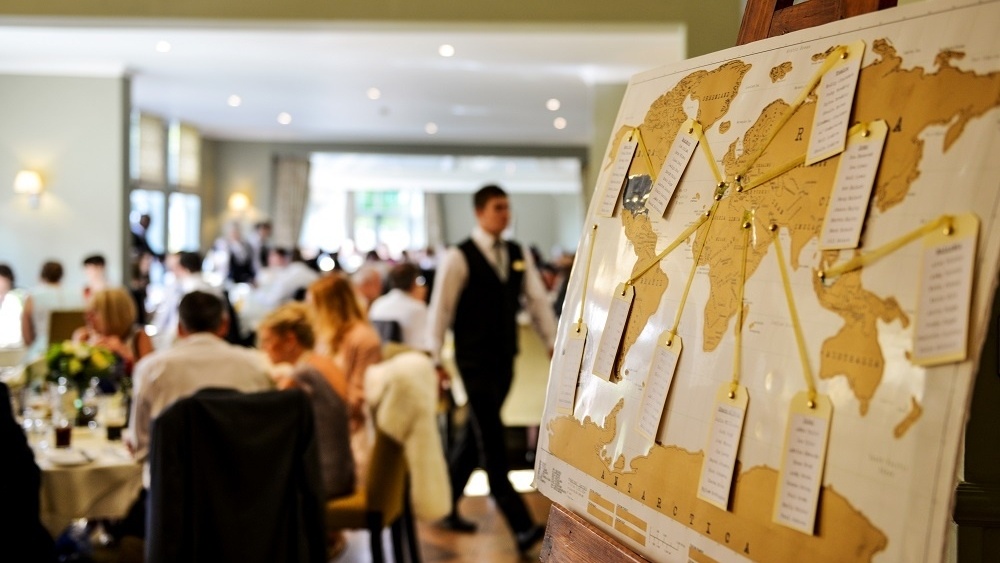 4. Music
Your choice of tunes for background music or the disco later on also says a lot about you as a couple. Whether you love Glam Rock or the work of a particular artist, hire a band or DJ who can play some of your favourite music, however non-mainstream it may be!
5. Handwritten Notes
For an extra special touch to show each and every one of your guests you appreciate them, write handwritten notes for all of your guests. It can just include a sentence or two tucked inside their wedding favours. You could even get a bit nostalgic and write down your favourite memory with that person. It doesn't get much more personalised than that.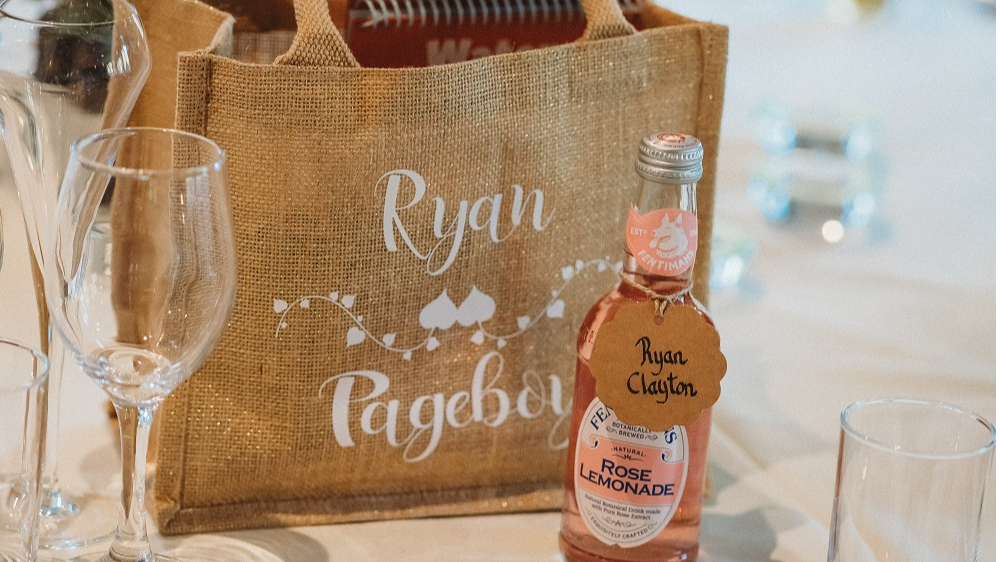 6. Photographs
Ask your photographer to take some unique photos on the big day to add a personal twist. This could include taking a group photo where everyone is striking a particular pose, or having a few costumes and hats on-hand for people to wear when it's time for photographs. Hiring a photobooth is also a sure way of getting everyone involved in your alternative wedding photo album.
7. Animals
If you're animal lovers or simply want to surprise people on your wedding day, hire an animal and animal handler to attend your wedding. Perhaps you'll decide to ride into your wedding reception on horseback, or wow people with a display by a bird of prey. Whatever you choose, it's unlikely someone will have seen it at many weddings before!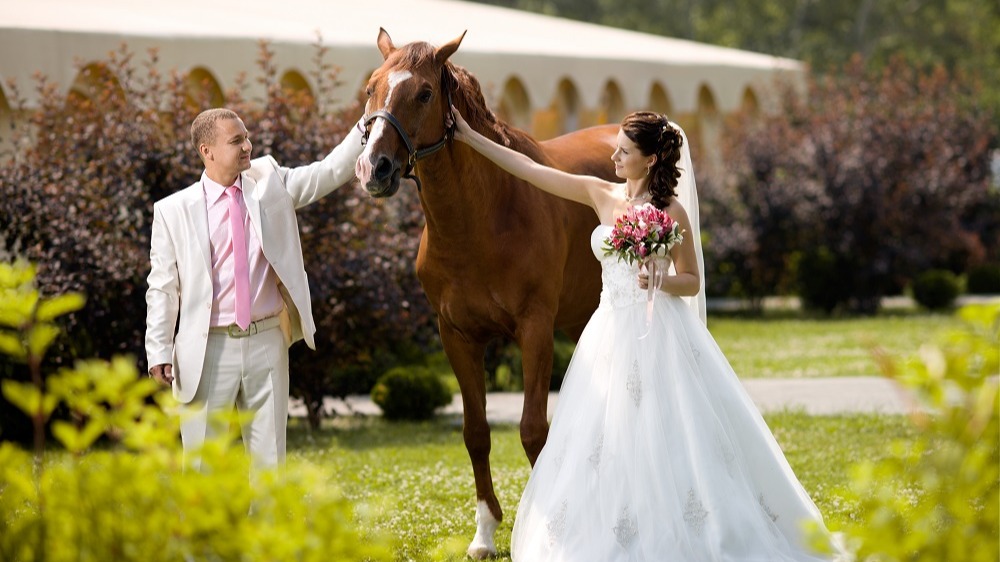 8. Graffiti Blackboard
Instead of having a wedding guestbook for everyone to sign, put up a blackboard at your reception venue and supply lots of coloured chalk. Invite people to write their messages and draw photos throughout the day, and take photos of the blackboard at the end. It's an original way to encourage people to interact, while the messages they leave will be truly original and just for you. Point a time-lapse camera at the blackboard to see how the board evolves over the day too!
9. Digital Detox
If you and your loved ones are bookworms or technophobes, show your personality on your wedding day by having a digital detox. Have a safe place where people can keep their mobile phones, tablets and other digital devices for a portion of the day so you can enjoy a low tech moment. Even technology lovers may find it quite a refreshing experience!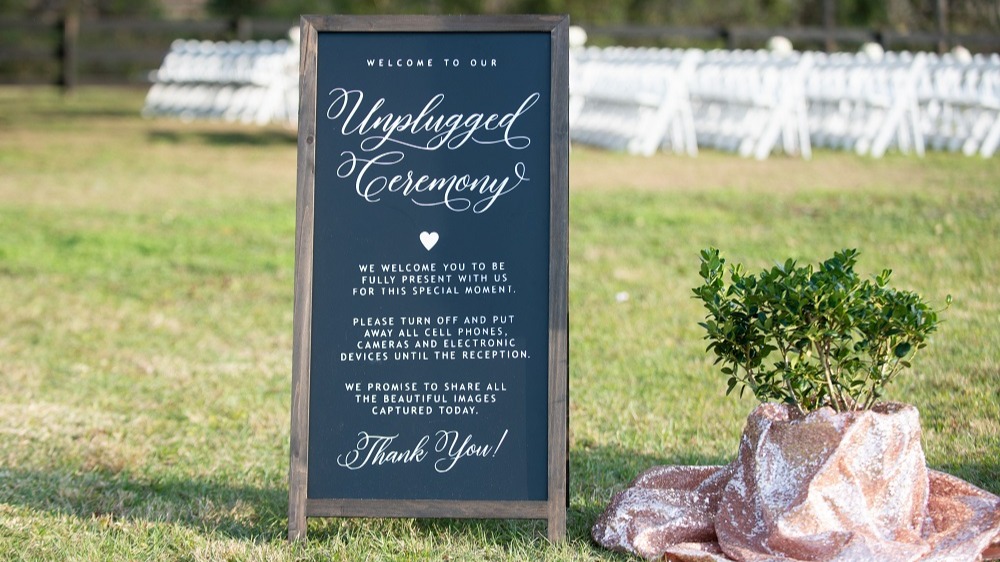 10. Lookalikes
If you love a practical joke, hire a celebrity lookalike to attend your wedding reception. Everyone will wonder how you know that particular actor, musician or other famous face, and they'll gradually catch on that it's a joke as the day goes on…
Give your wedding day an element of surprise with some personal details only you and your other half could think up!