Helen and Ian got married at Highgate House in December 2019. Read about their special day below:
Tell us your story (how did you meet, how did he/she propose?)
We have both been season ticket holders at Northampton Saints for years, but in 2015 we were on a Saints European Cup trip to Paris with friends where we initially met and got to know each other. We never saw each other again until another Saints European Cup trip to Romania in December 2018. Helen was living in southern France by then, but in February 2019, despite the distance, we became a couple as we knew we were meant for each other. We got engaged on the 28th June in France and married 6 months later at Highgate House, before setting off in March for a new life together in Singapore.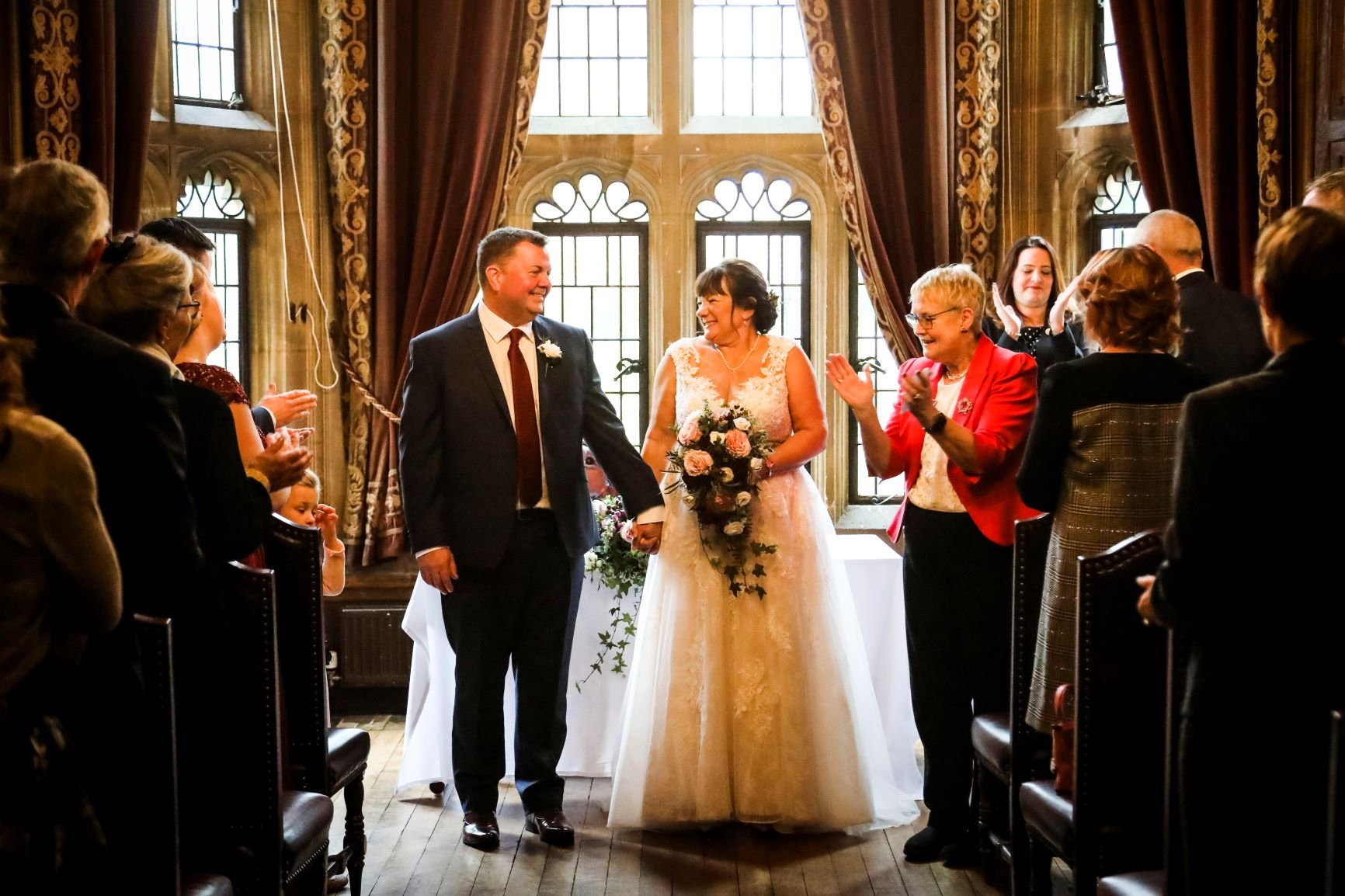 What made you choose us as your wedding venue?
Options were limited as we'd decided on a Christmas wedding AND we'd only given ourselves 6 months to organise it! However, once we'd visited Highgate House, we knew it was absolutely perfect for us, Ava and the team were brilliant and we booked on the spot!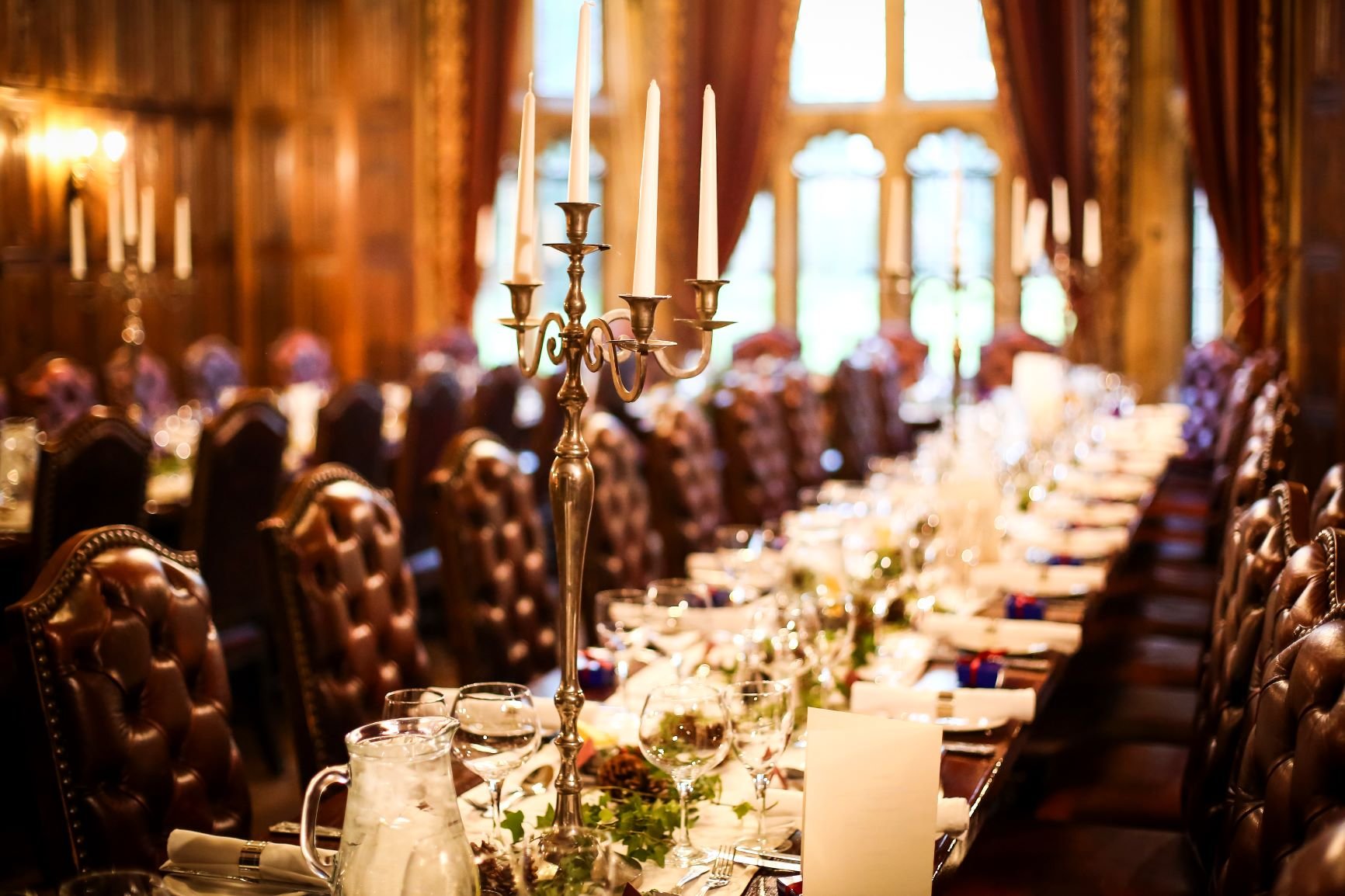 Which suppliers did you use?
Flowers: Julie-Anna Flowers
Hair: Octopus Hair - Dana
Photography: Karl Drage
Make-up: Aimee Garner
Wedding Cake: Miss Moo's CupCakes
Wedding Dress: Gowns & Garters, Thrapston
Table favours: Explore Chocolate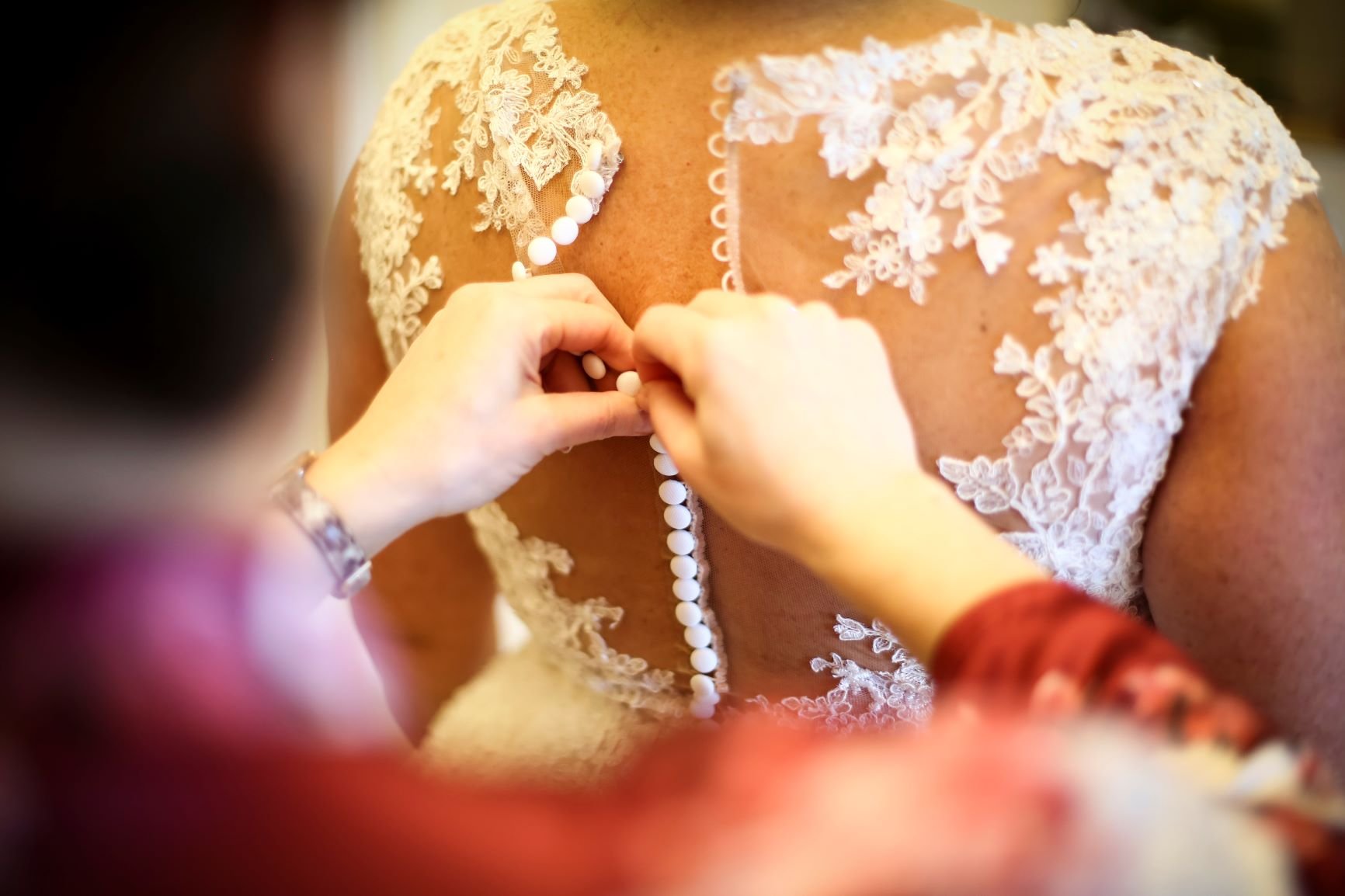 On the day, what were the best bits & what made the day memorable?
The whole day was perfect and everything we'd wanted. It's so difficult to pick out anything specific! As a 'mature' couple, we weren't looking for a fairytale wedding, but a day that would be magical and special for us and all our close friends and family. And it was! We were both relaxed and the Highgate House team, our bridal party and our chosen suppliers were great - everything went according to plan although Helen is a project manager! Booking the Bridal Suite for the night before the wedding was a great decision as Helen and all the bridal party could relax, have fun and get ready onsite. One bit we should mention - as Northampton Saints fans we were horrified to realise there was a home game on our wedding day! With the timing of the wedding and the match, Highgate House came to our rescue and set up a big TV in the bar so we could all watch the game (and celebrate the win!) between the wedding and the wedding breakfast!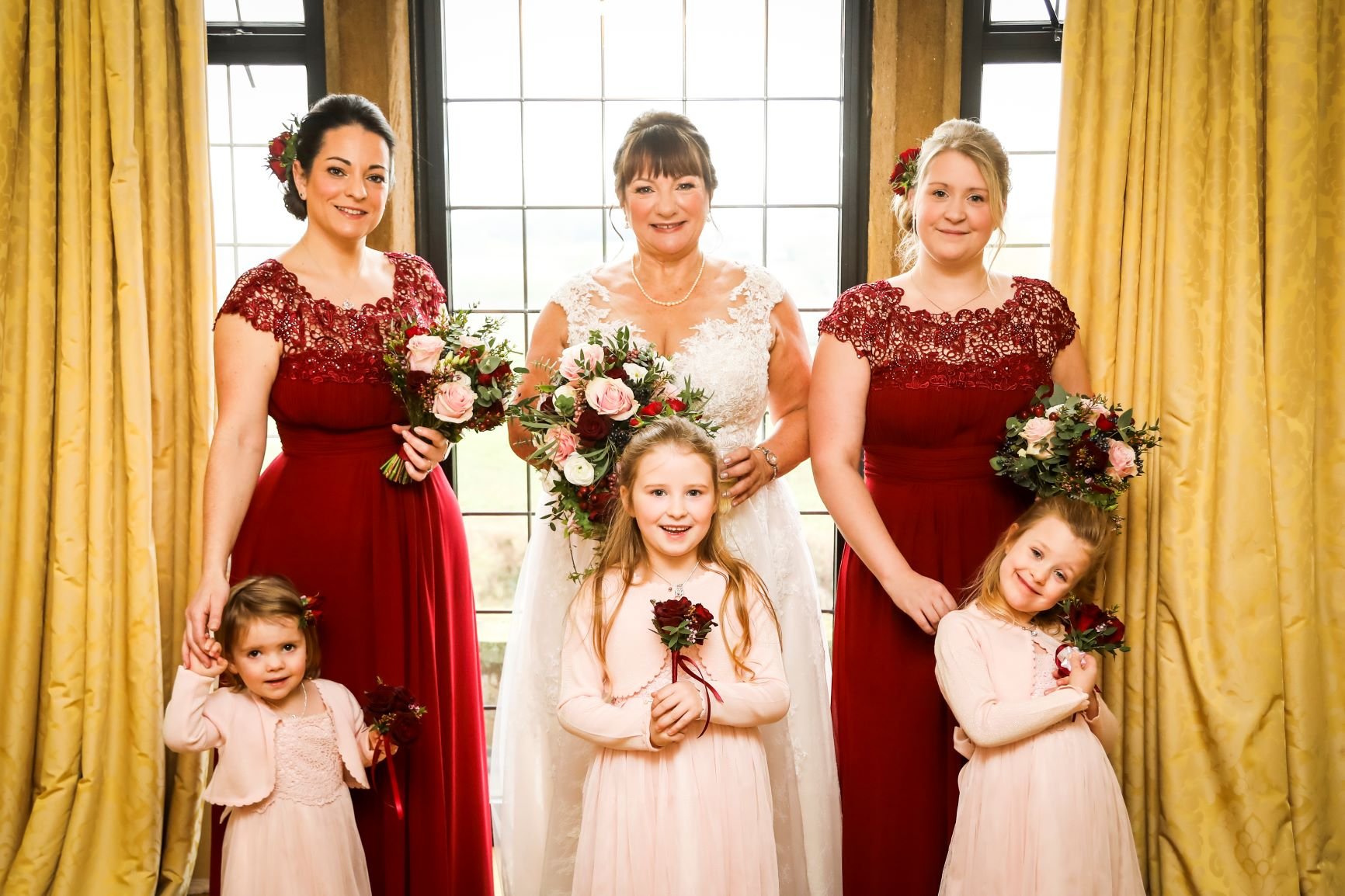 What was your vision/theme and how did you make it happen?
It was a Christmas wedding, so we chose burgundy and navy as our colour scheme. Our suppliers all stepped up and the Highgate House Christmas decorations made it even more perfect. The table decorations our florist supplied in addition to the main table flowers and bouquets were strings of ivy, pine cones and red berries. Our chocolatier, Matt, provided the table favours in navy boxes with burgundy ribbons, so with the Baronial Hall setting, table layout, lighting, candelabras and Christmas decorations, it looked beautiful.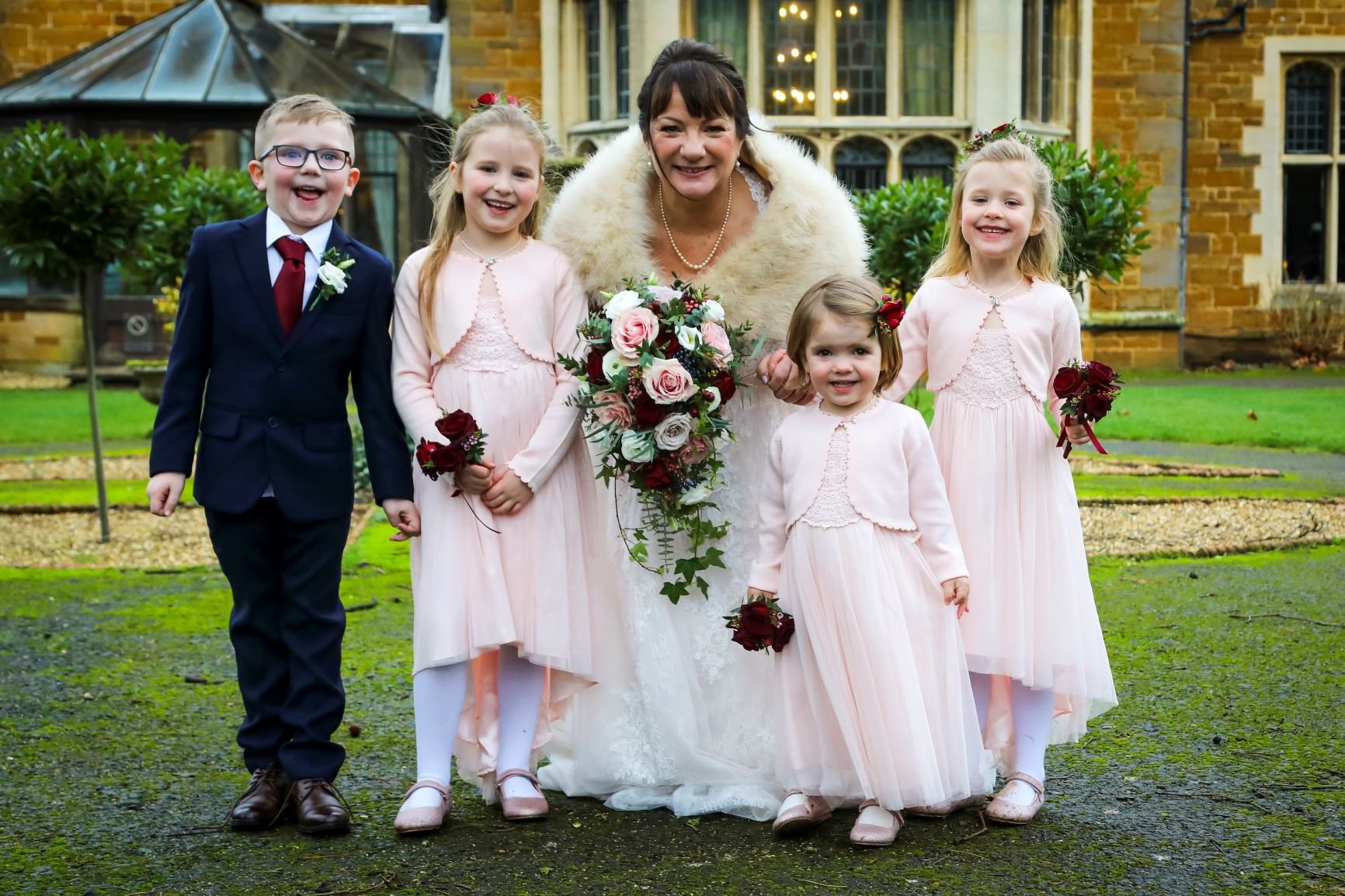 How was the food on the day?
The food was wonderful and despite the numbers, everything was hot on service. We had gone to our tasting evening with a menu in mind and changed the starter and main during the tasting! We had specifically ordered crème brulee for dessert as it's our favourite, which the chef was happy to provide. Helen and her son are gluten intolerant and we had a few other special diets too, but the chef and team rose to the challenge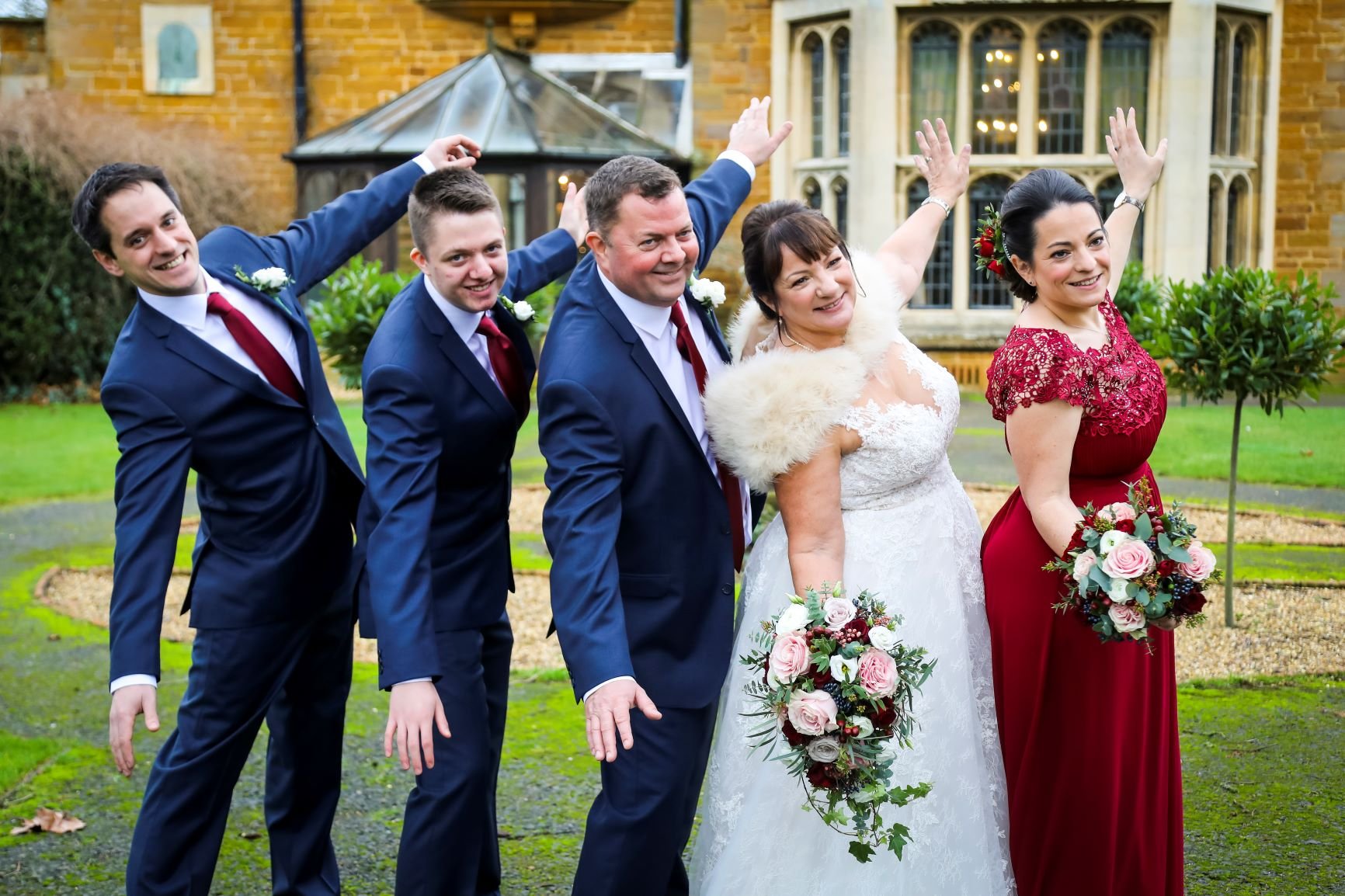 What/who helped during the planning process?
Ava was our wedding planner, but as Helen's profession is Project Management, we did most of it ourselves!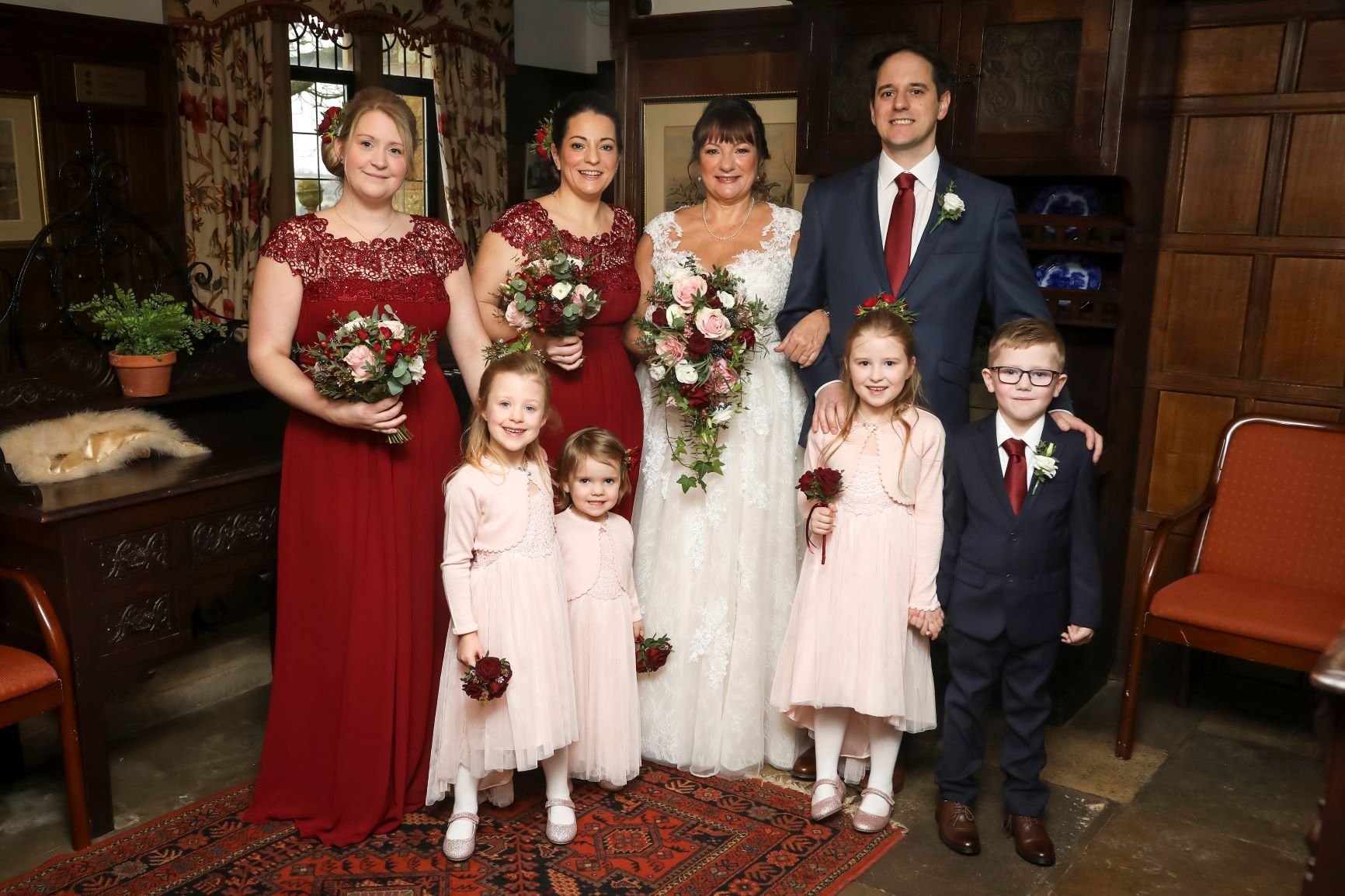 What's the best advice you can give a couple planning their wedding?
Focus on what it is that you both want and be realistic about how much that will actually cost - do your homework! It is your special day and you should make the decisions together to make memories for a lifetime so don't get distracted by other people or thinking you need a huge event.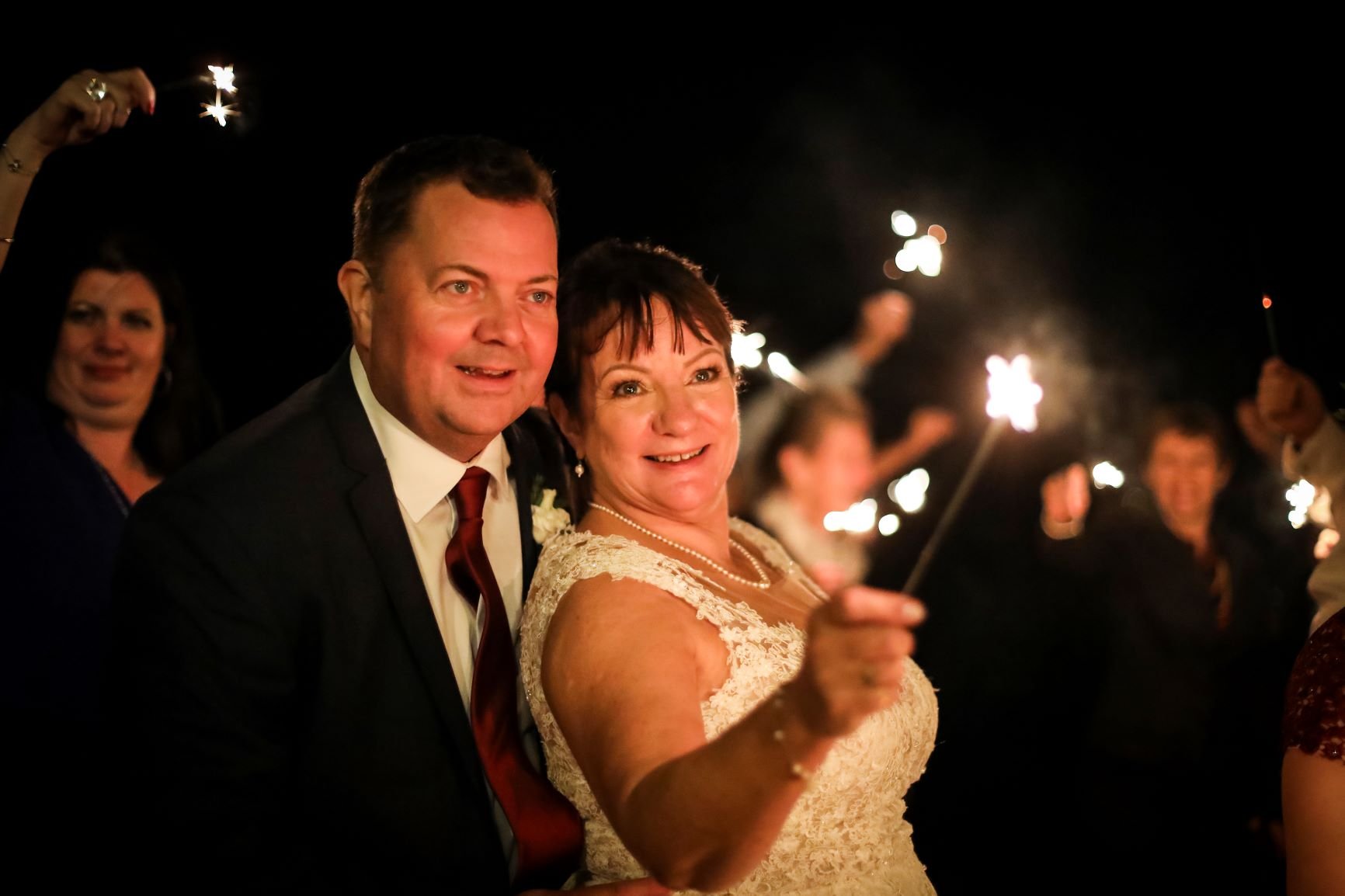 "Thank you Highgate House for making our very special day exceptional. The perfect venue for our perfect day."