Make your wedding day one that goes down in the history books by surprising your guests at the ceremony or reception.

Every bride and groom wants a wedding day that is personal to them and memorable for guests. Ensure your wedding day is talked about for years to come for all the right reasons by including a surprise moment in your ceremony or reception. Here are 10 of our favourite ideas:
1. Make an Unexpected Entrance
Surprise your guests by arriving in a horse-drawn carriage or vintage car. Alternatively, surprise them when you get to the wedding reception by arriving to a grand song or having someone play the bagpipes!
2. Incorporate your Heritage
If you hail from another part of the world, embrace your heritage by incorporating a traditional sermon or blessing in your wedding ceremony. There are also plenty of non-religious rituals you could include, such as mixing two colours of sand into one jar to represent the coming together of families.
3. Provide Alternative Entertainment
Instead of playing a playlist to create the background vibe before a wedding ceremony or during the drinks reception, find an altogether more unexpected means of entertaining guests. This could be a guitarist, magician, caricaturist or a human statue who makes witty quips at passing guests.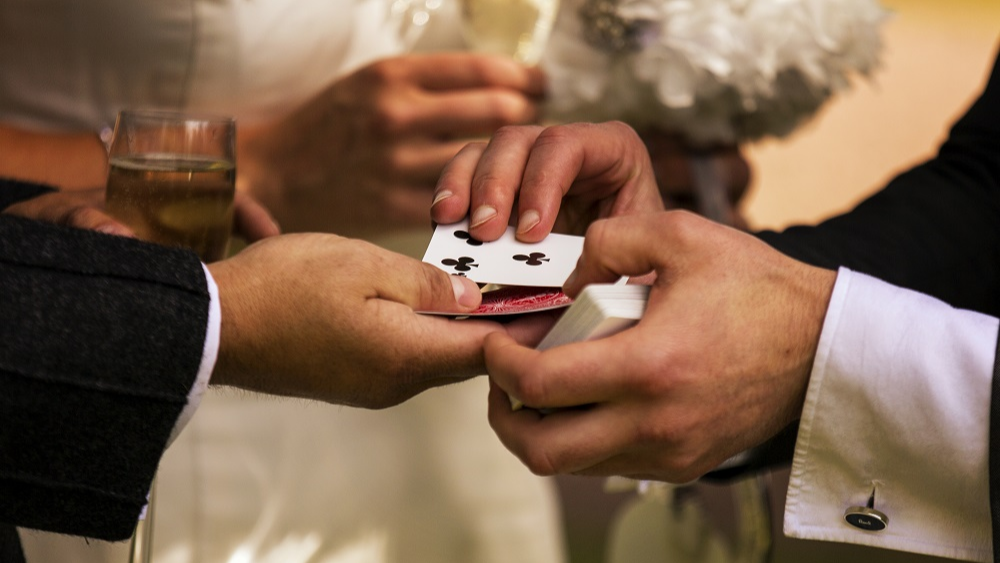 4. Play Dress-up
Not everyone wants to stay in formal wedding attire for the entire wedding day, so take this sentiment as a chance to surprise your wedding guests too. You might suddenly appear dressed as your favourite superheroes or in medieval dress at some point during the wedding reception. Make sure the photographer is on-hand to capture the look on everyone's faces! Providing fancy dress for a photo booth is also a good way of getting everyone involved!
5. Arrange a Choreographed First Dance
Although it's becoming popular at weddings, it never fails to surprise people when a couple pulls a choreographed first dance out of the bag. If you want to throw your guests off the scent, start the dance as a traditional slow dance, before the music changes into an upbeat jive that you've practiced some moves to!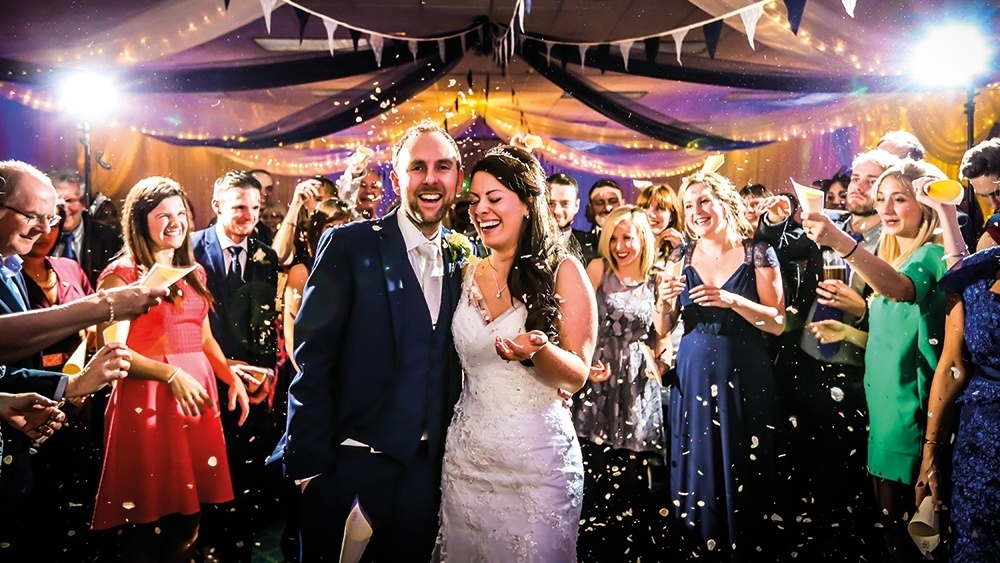 6. Singing Waiters
Hire some multi-talented waiters to serve your guests at the wedding breakfast. At the moment of your choosing, get them to break out into song in a flash mob style performance. It'll be totally unexpected and put a smile on each and every face in the room.
7. Cocktail Memories
Invite your guests to get creative at your wedding reception by setting up a cocktail bar where they can mix their own inventions. Don't leave it at that though – get them to take polaroid photos of their workmanship, write an ingredients list and give their cocktail a name. They'll have a lot of fun in the process and you'll end up with a cocktail recipe book to remind you of your big day.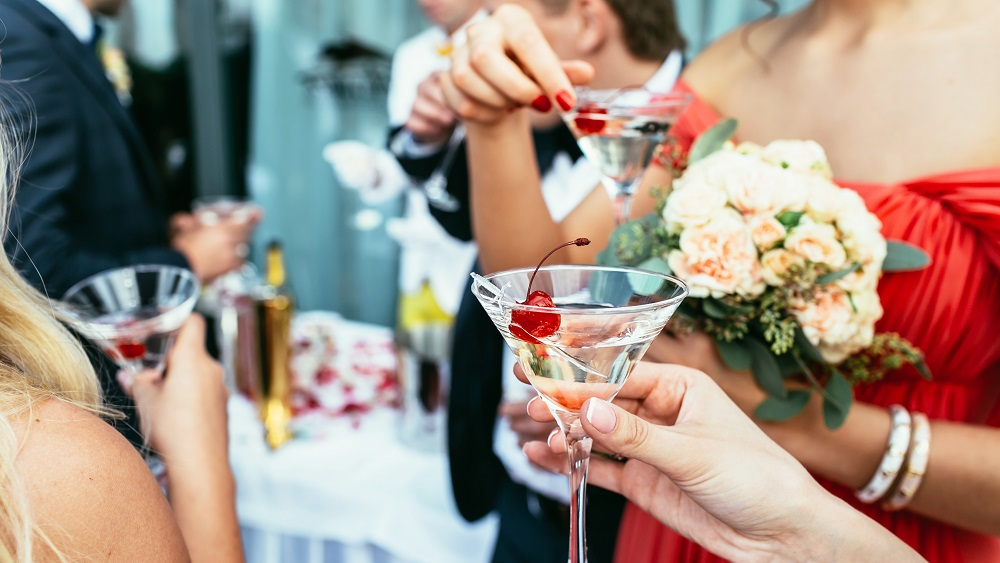 8. Celebrity Lookalike
Have a little fun with your guests by hiring a celebrity lookalike. It'll take everyone a while to figure out they're not actually a celebrity, and will make for a fun collection of photographs too.
9. Fairground Fun
Give your guests some alternative activities to do in the evening aside from hitting the dance floor. Bring in a candy floss machine or popcorn maker, add in a couple of retro arcade games, or have a bouncy castle set up while everyone is eating. By this point in the day, guests will think they know what the evening has in store for them, so it'll be a true surprise when something different happens.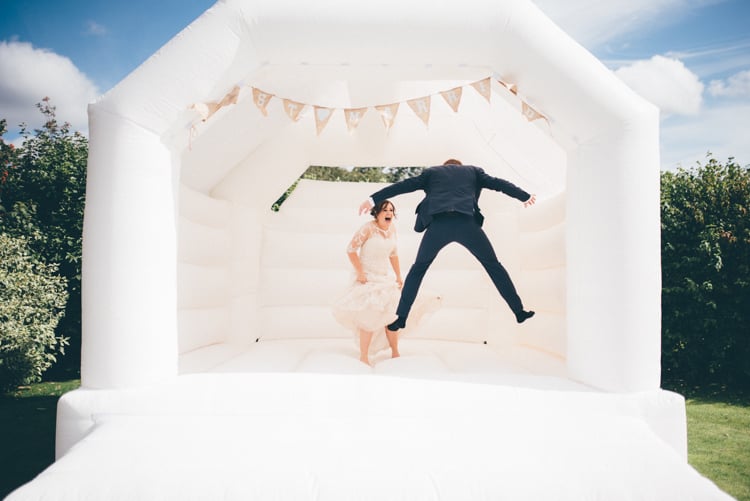 Pinterest - Whimsical Wonderland Weddings
10. Create a Lounge Space
Why not create a beautiful lounge area of your venue for your guests to escape to. Include comfy seating and cushions, board games and flip flops for when they're ready to get back on the dance floor! If your venue has outdoor space, provide some fun lawn games and fairy lighting for ambience.
Add in some unanticipated surprises to your wedding day to make it an occasion to remember for a long time to come.