Weddings are inherently family occasions, so make sure your younger guests have just as much fun as the adults with these tips.

Ensure your wedding day is a family-friendly affair by throwing in some added extras that will keep the little ones entertained. It'll warm your heart to see your younger guests having a whale of a time and looking after them well will make their parents feel more relaxed too.

Here are our top eight tips on how to keep the kids entertained at your wedding.
1. Kids Room
If you're expecting a lot of children at your wedding, have a dedicated room at the venue just for children. Stock the room with plenty of toys and have a couple of nannies on-hand to look after younger children. For older children, consider hiring an entertainer such as a magician. Later in the day, the room can become a movie den or a quiet nook for napping babies.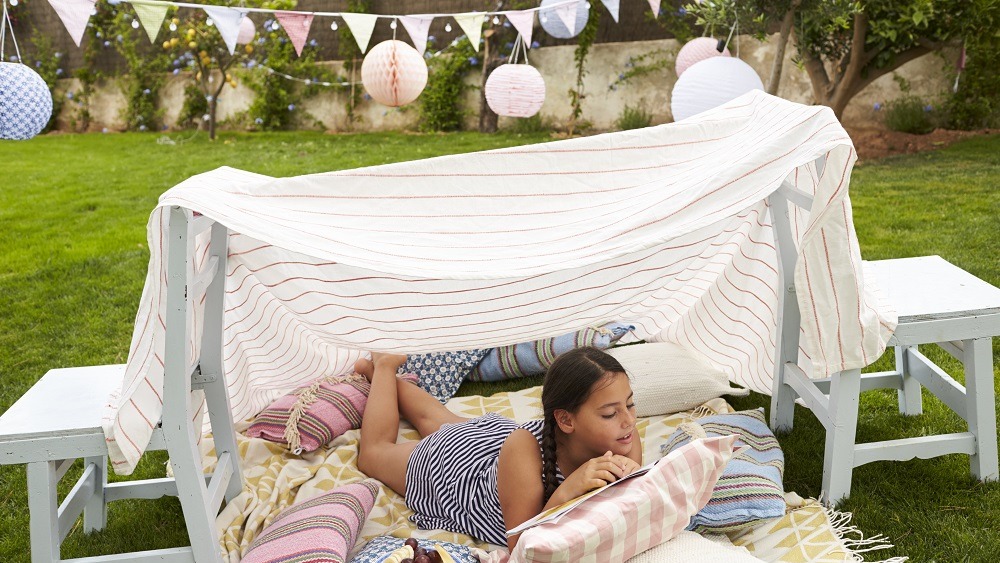 2. Arts and Crafts
Children love to get stuck into activities, so have a dedicated arts and crafts corner at your wedding venue. Stock it with plenty of paper, crayons, stickers, fabrics and water-based glue – but steer clear of messy paints for obvious reasons! You could even supply a stack of cardboard hats for the little ones to decorate as they please.
3. Lawn Games
Make use of any outdoor space at your wedding venue by supplying some games the children can get involved in on the grass. This could include croquet, cricket or Swingball. Alternatively, invest in some oversized lawn games such as Connect Four or Giant Garden Jenga. We can guarantee the adults will want to get involved too!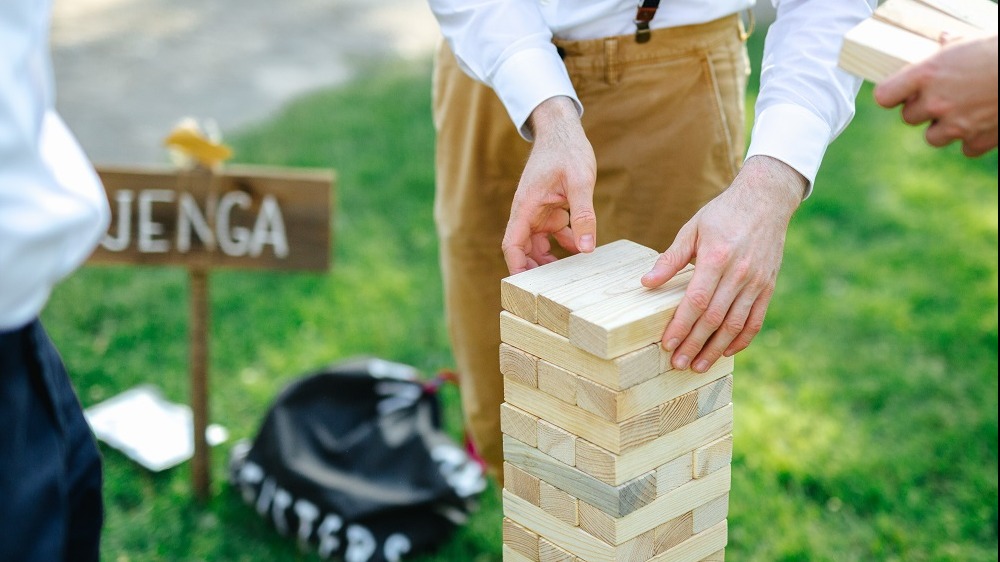 4. Face Painting
Book a kids' face painter for the afternoon and let the children get their faces painted in their choice of design. Perfect for children of any age, it's something they can do any time in the day when they need something different to do to stay entertained.
5. Colouring Competition
Make the children feel involved in your big day by running a colouring competition during the wedding breakfast. Supply pictures ready for them to colour in – it could even be a caricature of your family – along with some crayons or colouring pencils. It's a great way to keep the kids sitting at the table for a little longer during the meal. Have a prize for the winner, as well as a small gift for all the children for taking part.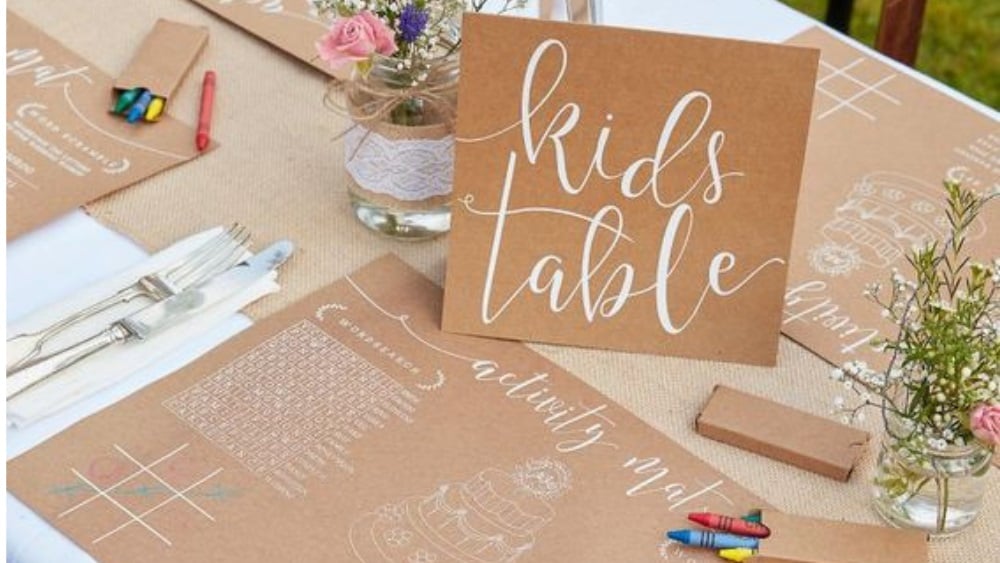 Pinterest - Bride & Groom Direct
6. Kiddie Wedding Favours
If you're giving the adult guests some wedding favours, create some special children's favours too that will make them feel special. It could be a toy with their name on it or a travel-sized board game such as Snakes and Ladders, which can also provide another form of entertainment for them during the wedding reception.
7. Food Fun
Cater to the tastes of all your younger guests by having an interactive food station just for them. Make them part of the process by letting them build their own burger, or have a fun-loving chef doing food demonstrations, such as flipping pancakes. Having a food station with a few different options will ensure there is something to cater to all tastes, while giving the children a little extra entertainment at the same time.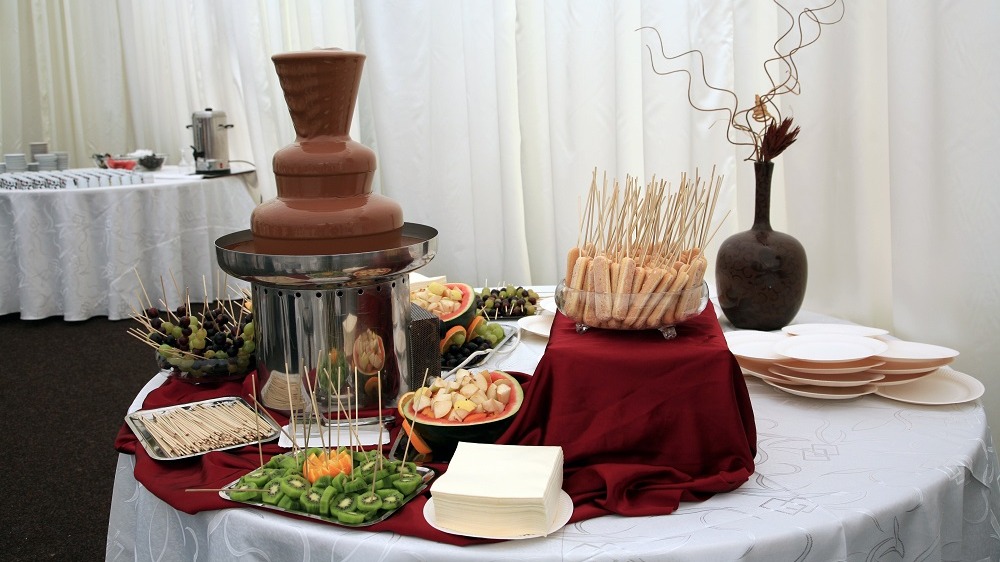 8. Cartoon Character
One of the most photogenic ways of keeping children of all ages entertained at a wedding is to hire someone to dress up as a well-known cartoon character, which could be anyone from Mickey Mouse to Peppa Pig. It'll make younger children smile and older children can practice their silliest poses with the character in a challenge to get the best photos. Even the bride and groom may be tempted to capture an alternative photo for the wedding album!
Give each and every one of your guests a day to remember by finding ways to keep the kids entertained at your wedding.