When approached in the right way, winter weddings can be atmospheric, magical and romantic. It's also a time of year when some truly excellent off-season bargains are ripe for the taking. However, in order to ensure your wedding runs smoothly, there are a few considerations to take into account that those spring/summer checklists may not cover.
Here's some things to consider to ensure your winter wedding is truly special...
1. Choose a single venue
Bad weather can often result in bad traffic, which can cause disruption and delays as guests travel between venues. Choosing a single location – one where you can hold both the ceremony and reception – will keep things simple and minimise travelling in less than ideal conditions.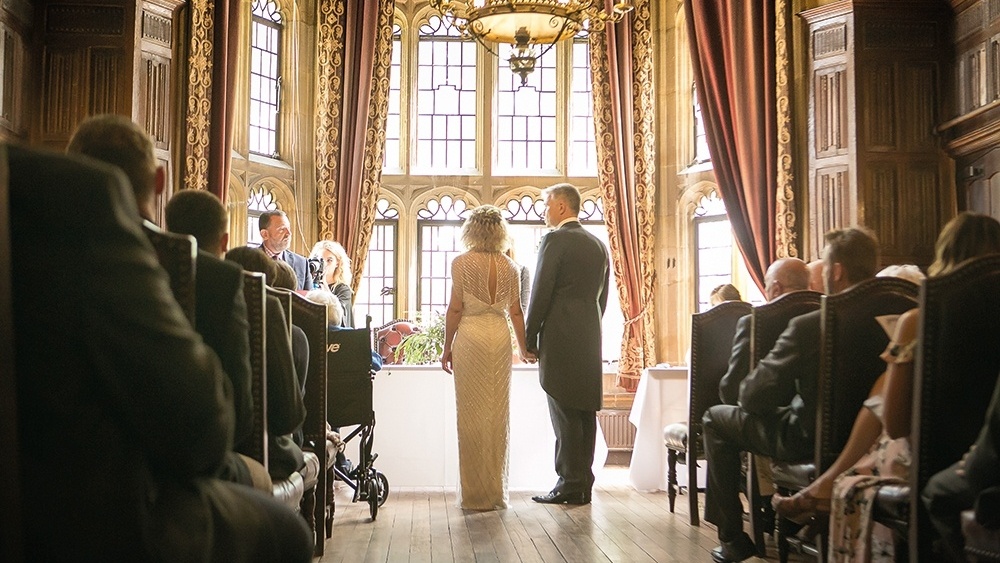 2. ...
or give extra time for travel
Of course, if your dream winter wedding requires two venues, there's no need to give this up. Just be realistic when making your choice – avoid venues that could become treacherous to reach if the weather turns, and ensure they're not too far apart from one another. Allow plenty of extra time for guests to get from A to B – a helping hand when it comes to booking transport never goes amiss!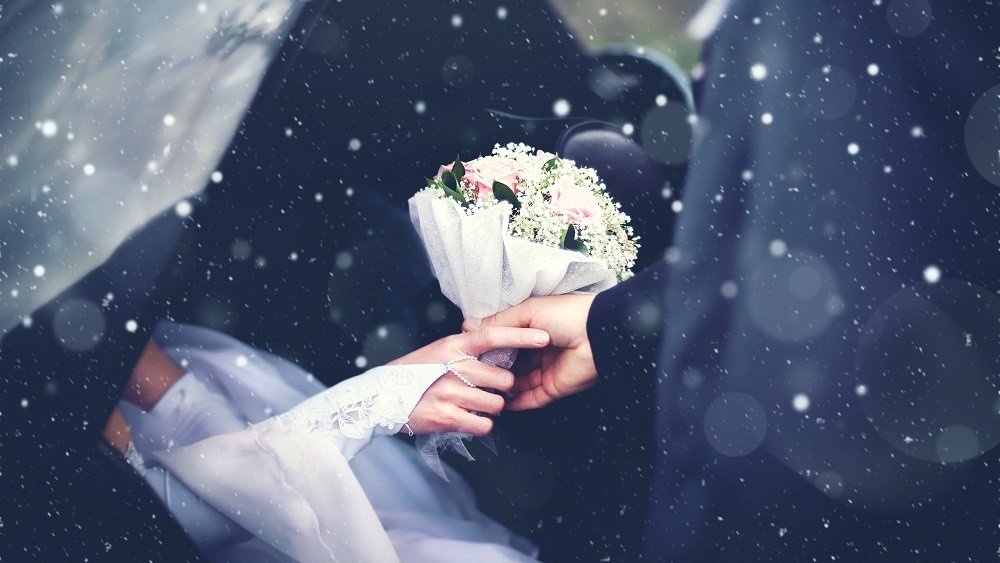 3. Invest in winter accessories
Keeping warm on your wedding day is a top priority for the winter bride; blue lips and fingers are never a great look. Fortunately, wintery fabrics and accessories can provide a luxurious touch to your day. A faux fur stole, velvet cape or embellished shrug can't fail to look glamorous while a long-sleeved wedding dress, lace gloves or pair of embroidered boots can appear very chic and unique.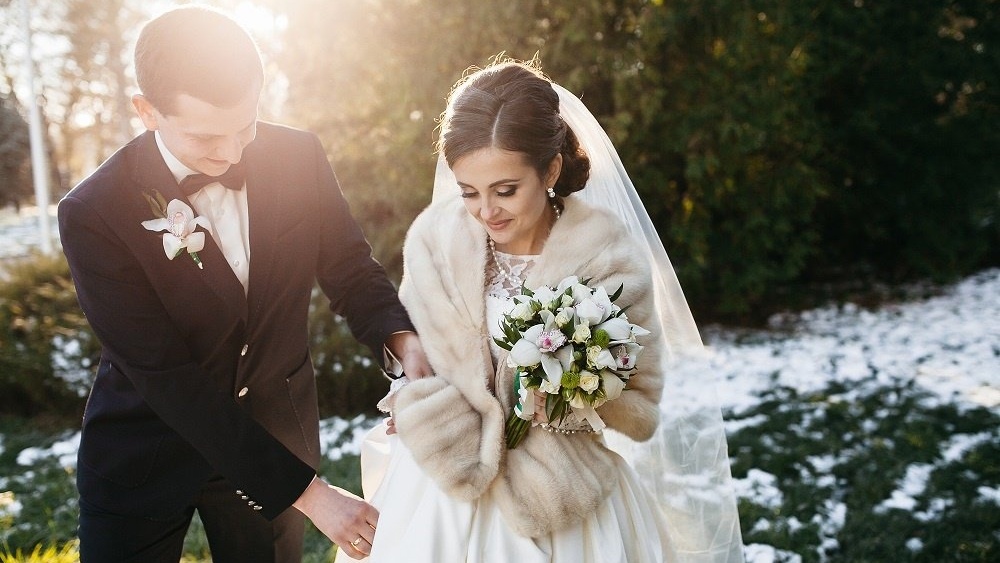 4. Think winter wedding colours
While white lends itself well to a winter wedding, brides who crave colour could consider a rich, moody palette to warm the decor up. Berry, burgundy and gold tones all create a romantic yet cosy ambience. If you're feeling particularly daring, why not add a dash of tartan to the mix? Check out our winter wedding ideas for more inspiration.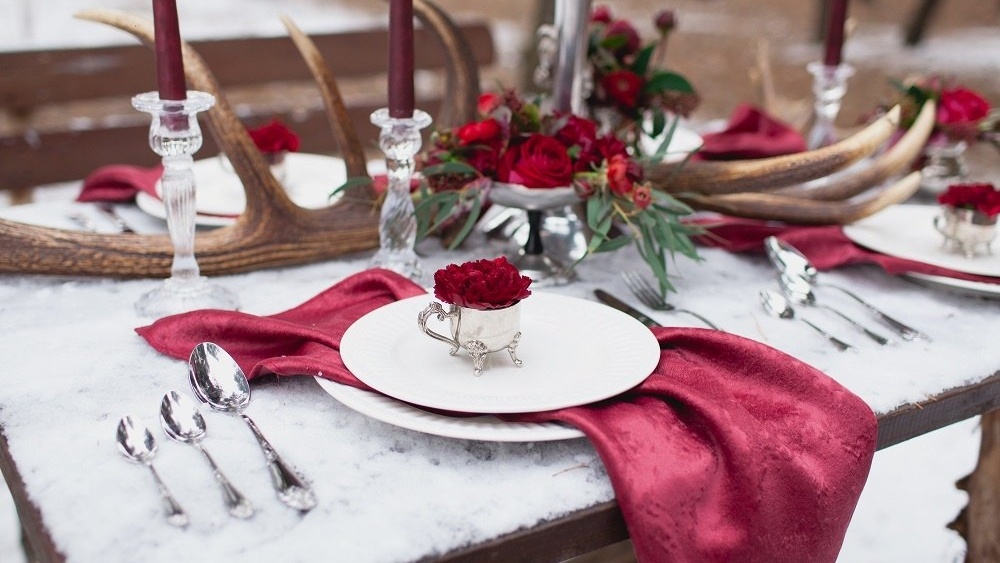 5. Lighting is key
Remember that darkness will fall early at a winter wedding and be ready to embrace it. Whether you choose fairy lights, candles or lanterns to light up your ceremony and reception, plenty of soft lighting will set a magical tone to events. Additionally, a dash of glitter or sparkly festive decor can help bounce light around and create a warm, welcoming space.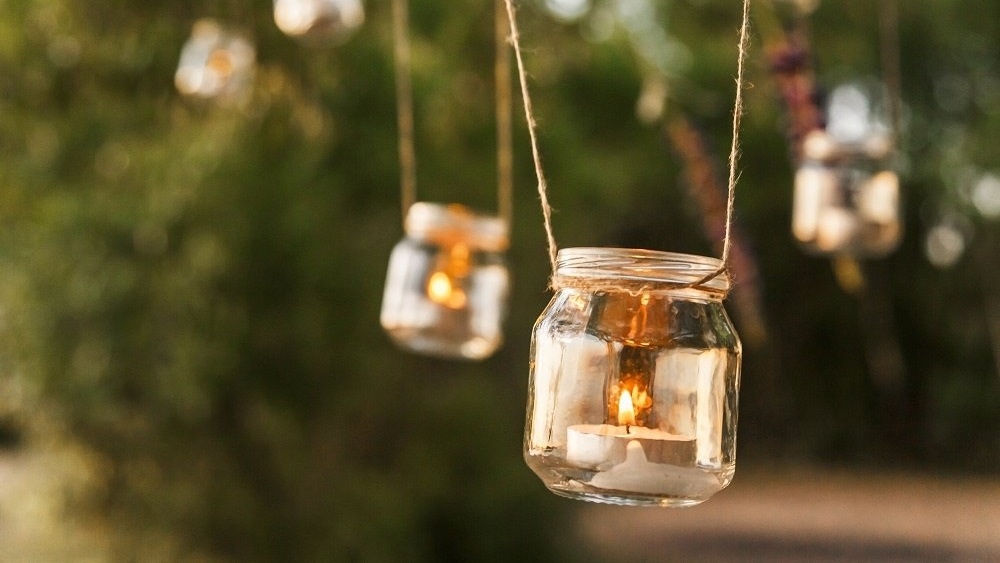 6. Keep guests warm
Guests are likely to arrive with coats, so ensure your venue comes with a cloakroom so they can be stored away. However, you don't want your friends and family to get cold while they celebrate. Why not warm the cockles of their hearts with a mulled welcome drink on arrival? The delicious spices will fill the air with festive cheer. You could also dot cosy blankets around the venue, so guests can wrap up if they are feeling the chill.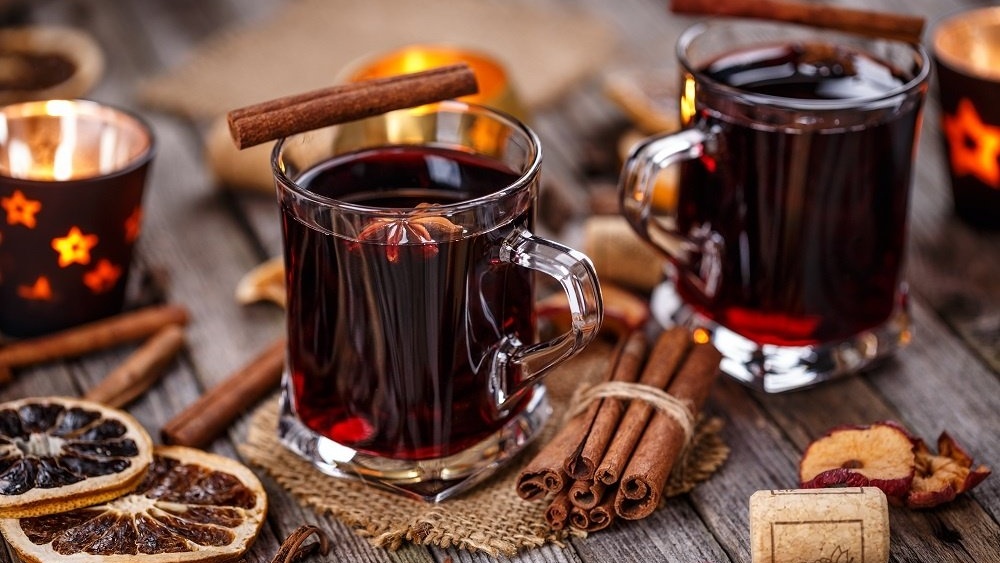 7. Time your photos right
Help your photographer achieve those perfect pictures by allowing time for photographs while there's still plenty of light in the sky. You could even consider a 'first look' and take couple portraits before the ceremony if that suits. Later on, as the festivities commence, you could offer guests sparklers instead of confetti to create some photo opportunities to treasure. Just have a good chat with your photographer about your ideas so they're fully prepared.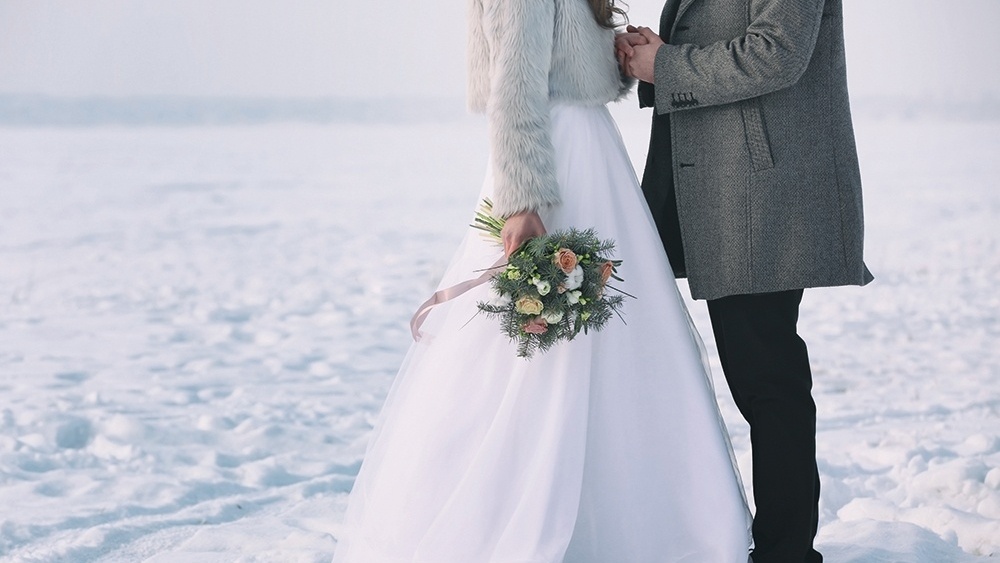 8. Choose seasonal flowers
While many traditional wedding flowers such as peonies in the summer, the colder season offers an enchanting array of specimens to make up your winter bouquet and bring your venue to life – you won't just have to rely on the Christmas tree. If bright and bold is your style, deep red roses, styled with fruit and berries or icy green leaves work well, while an abundance of green foliage and white flowers makes for a subtle yet stylish approach.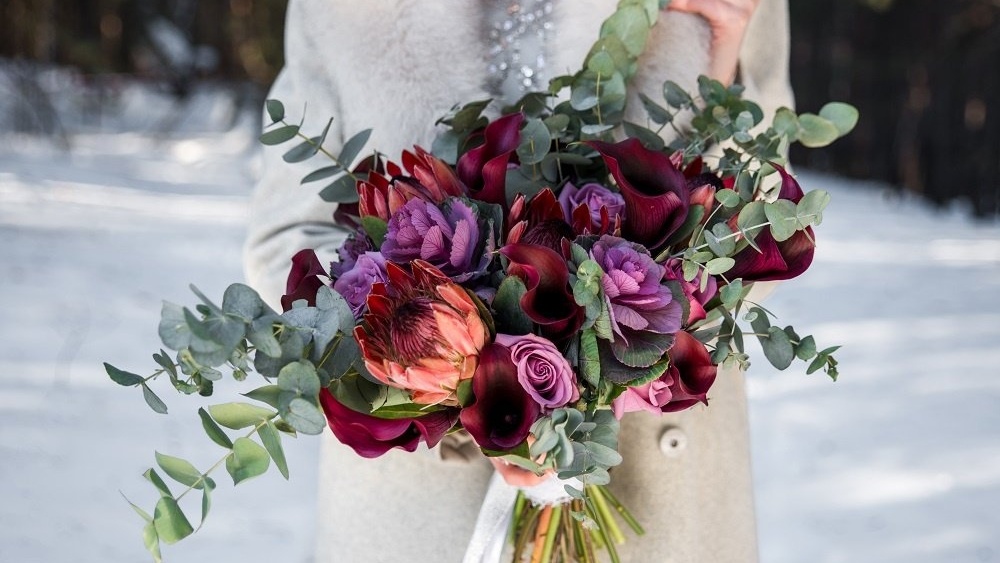 9.
Pick a winter honeymoon
Deal with those post-wedding day blues by booking a winter honeymoon to look forward to. From beautiful beaches in the balmy Caribbean, to skiing the icy slopes of the Swiss Alps, there's a wide selection of destinations that are great to visit during the British winter. Choose island-hopping in Thailand, a luxurious break in Dubai, or keep the winter wonderland theme going with a trip to Lapland. The world is your oyster.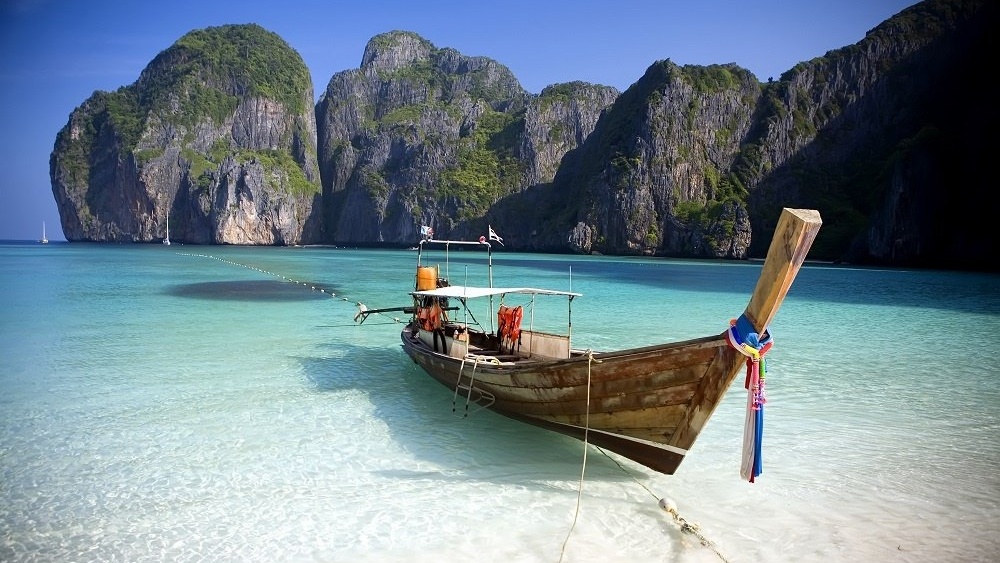 It may take a little more thought to plan a wonderful winter wedding, but with the right preparation, this enchanting time of year makes the perfect setting for a day you won't soon forget.