Whether it's the beauty of a glittering snowscape, the magic of the festive season or the cosiness of an open fire, there's a romance about winter that's hard to beat. In fact, for some brides-to-be, there's no better season to create those memories that will last a lifetime than during this enchanting time of year. Fan the flames of your winter wonderland dream with these 10 simple winter wedding ideas...
1.
Play with pine cones
Add pine cones to your bouquet, to the top of your cake or spray paint them gold and use as place card holders – these natural accessories are nothing if not versatile. You can even string a few together into a wintry garland and use to decorate your venue. If you're looking to add a little festive flair to your big day, team your pine cones with dried orange slices, berries and cinnamon sticks – not only will your venue look like a winter wonderland, it will have the scent of one too.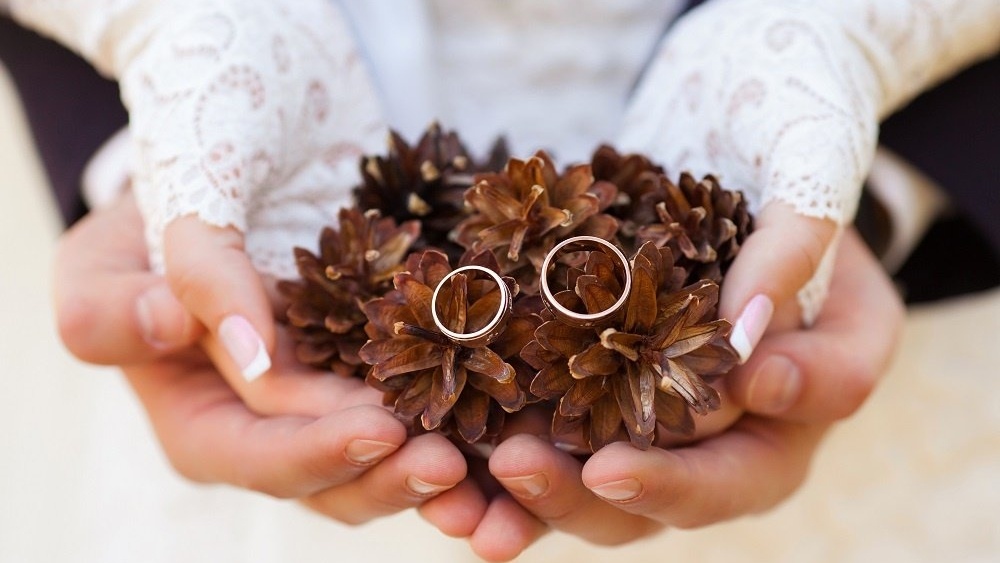 2. Set up a hot beverage bar
Create a warm and welcoming ambience at your winter wedding with a deliciously decadent hot beverage bar. Keep it simple with a mulled drink dispenser – hot apple cider and mulled wine are always appreciated when the weather outside is frightful. Or why not get creative with a hot chocolate station? Just remember to add plenty of tempting additions like nutmeg, cinnamon, marshmallows and sprinkles, so guests can DIY their drink.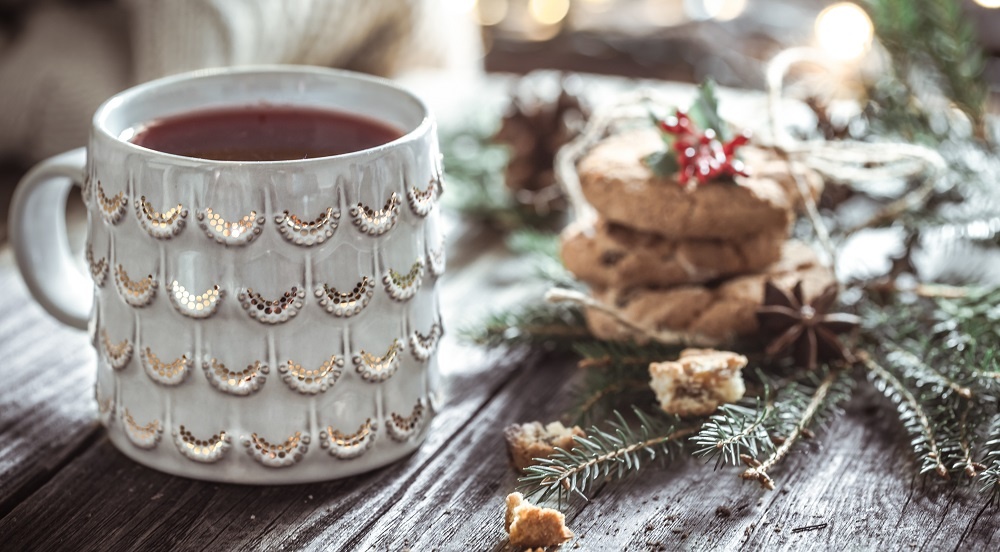 3.
Lean on greenery
Using greenery to create a natural, woodland look within a venue is an excellent way for the bohemian bride to make her mark on a winter wedding. Ivy and ferns can be hung from the ceiling, used as table runners or garlands, and even added to your bouquet. Additionally, tying a sprig of fir or rosemary to napkin holders or place cards also adds a subtle dash of holiday spirit to your tables. Using greenery is a great way to bring the outdoors, indoors – so you can enjoy being surrounded by nature, no matter the weather.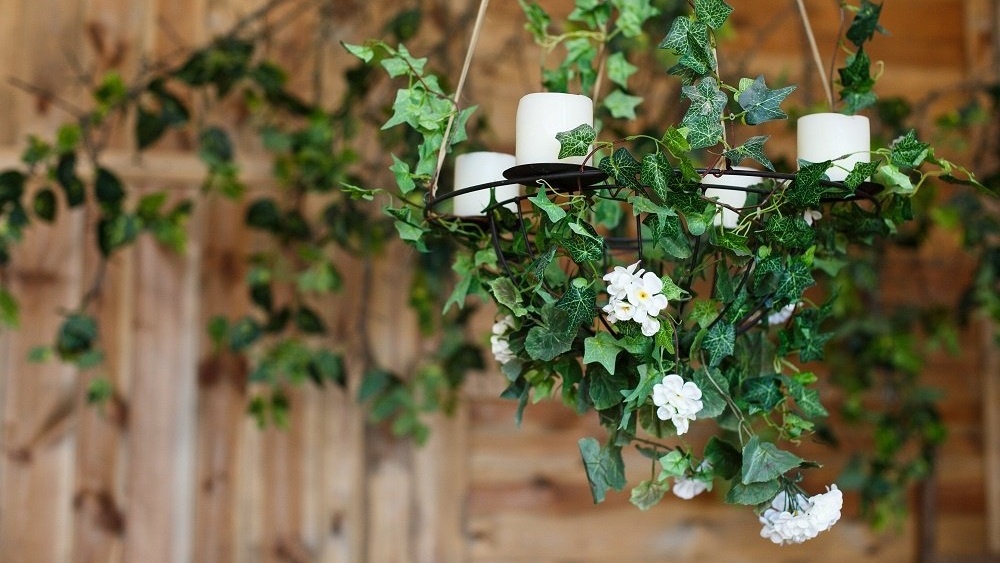 4.
Choose romantic lighting
As the nights draw in, getting the lighting right in your venue is essential for creating a cosy atmosphere. White pillar candles are easy on the wallet yet look dreamy when used to decorate shady corners, fireplaces or to light up tables. Surround with fir branches and a few red berries to complete your winter wedding look.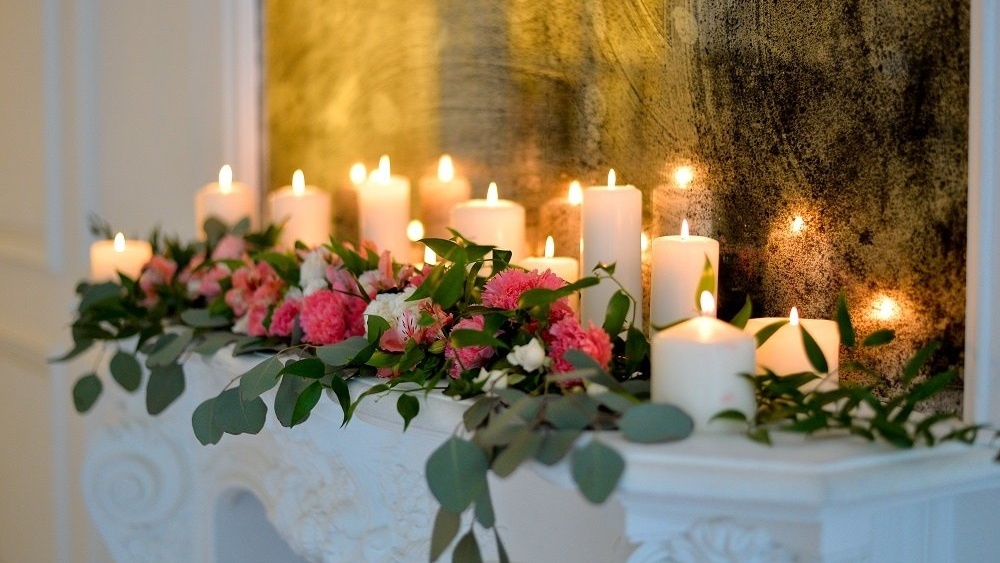 5. Say thank you with sparklers
Thank your guests for attending your big day by giving out sparklers to light up the night – you can even have the packaging personalised for that extra special touch. Ask one of the bridesmaids or best men to usher guests outside at the right time for the grand lighting; just make sure your photographer is on hand to capture the magic of the moment.
6. Just add feathers
Feathers add a touch of whimsical, Great Gatsby glamour to any occasion. Wrap up warm in a feathered cape or shrug to keep you and your bridesmaids cosy or use plumes for table and venue decor – just keep them away from any candle flames!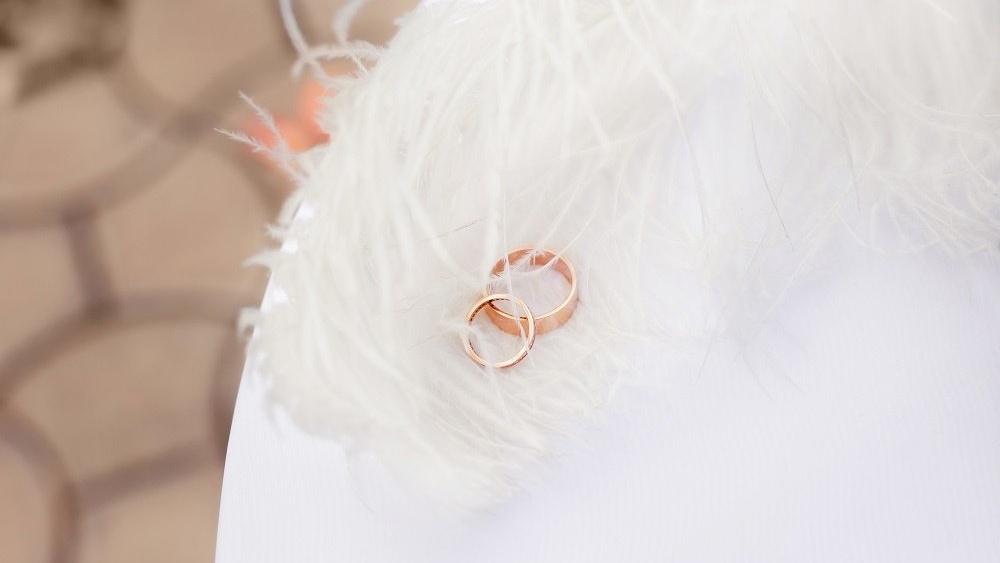 7. Use branches for centrepieces
Branches are an inexpensive method of creating memorable, natural table centrepieces that provide maximum impact. You can hang ribbons, crystals or fairy lights from the boughs or spray paint in silver or gold for an enchanted woodland effect.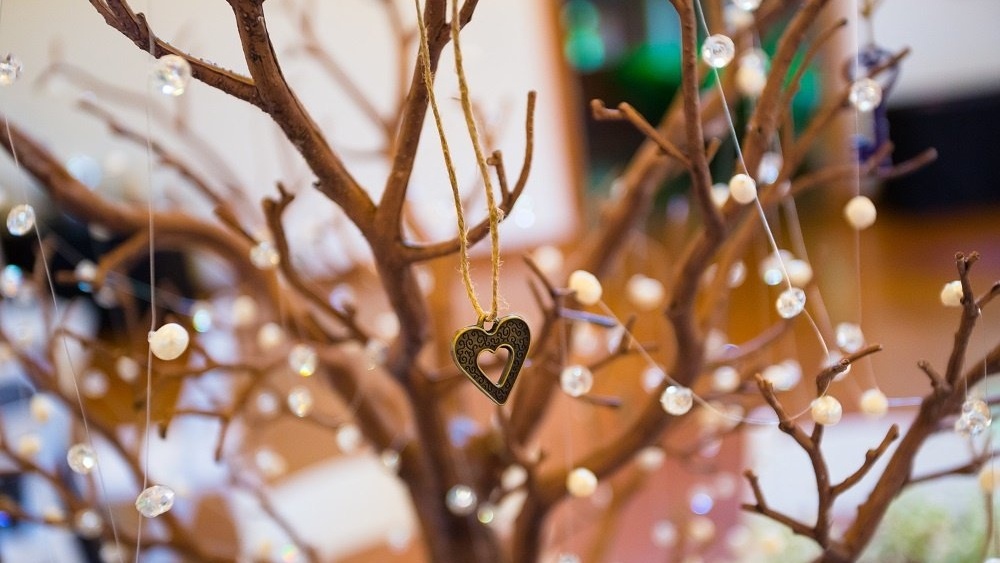 8.
Embrace the blanket basket
Faux fur throws or soft tartan blankets can be bundled up into a basket, so that guests can borrow one if they're feeling the chill. Add a sign beside your blanket basket with the slogan, 'To have and to hold, in case you get cold' – it's guaranteed to get those warm and fuzzy feelings flowing.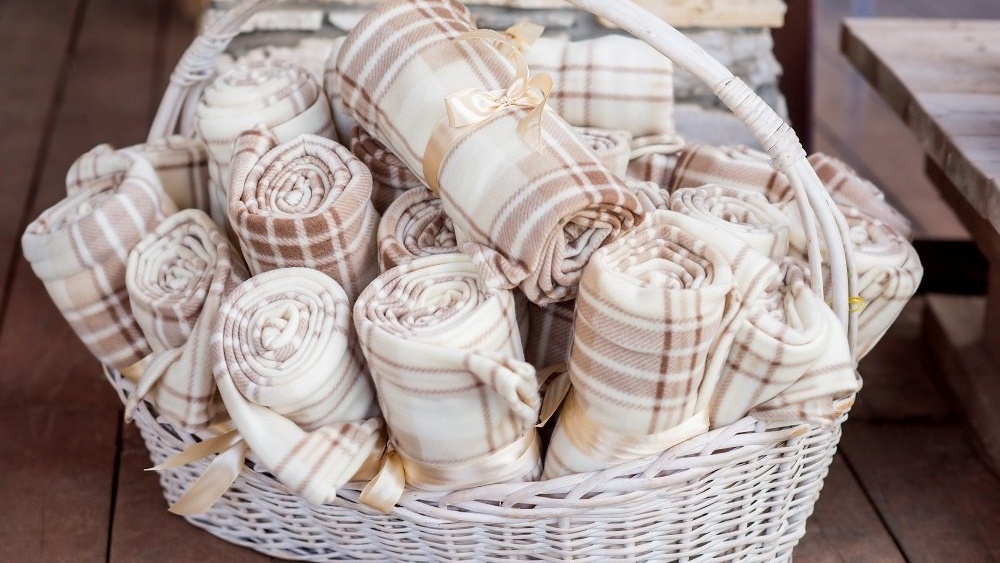 9. Add rustic touches
Give guests the impression they have entered a rustic mountain lodge, deep in the heart of the forest by adding a number of rustic interior touches to your decor. Antlers, Turkish rugs and baskets of logs all conjure up snug and comforting images of crackling fires and cosy hearths – your guests won't miss the sun one bit.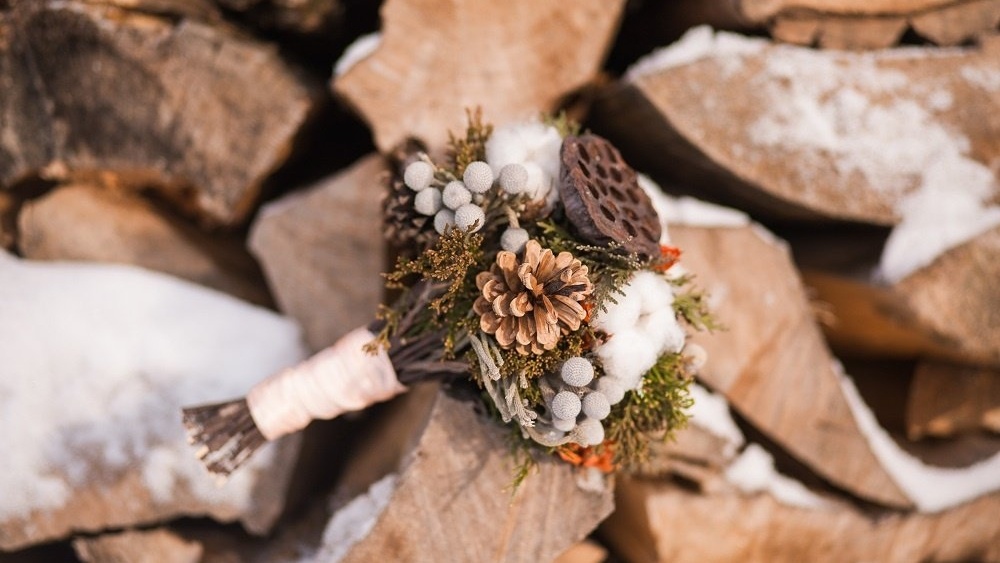 1
0. You can never have too much sparkle
From sequinned dresses and shoes to the sparkle of snow, winter is a time for glitz and glitter. Bring this effect to your wedding by scattering sparkly confetti on the tables or using a glittery fabric for table cloths, chair covers or to drape from the ceiling. Add fairy lights and your winter wonderland look will be unmistakable.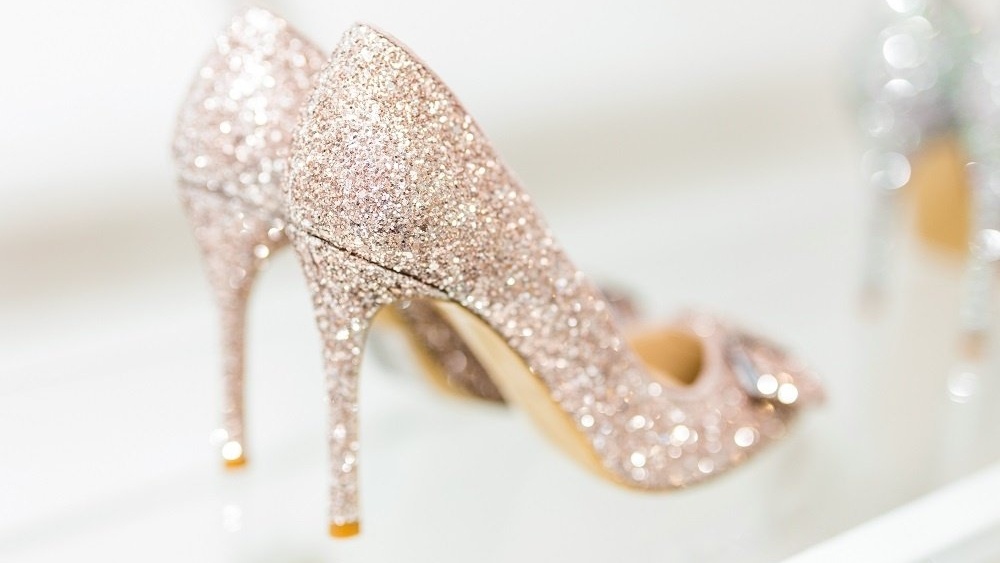 From the boho bride's enchanted woodland to the glamorous ice queen's extravaganza, a little bit of creativity can go a long way in creating that winter wedding of your dreams.