Wedding invitations and stationery set the tone for your special day and let your guests know what to expect. Nicola from Wee Bizzum, shares her top tips for ordering your wedding stationery:
"Work backwards, set deadlines for everything and plan your ordering around these."
Save the date
If you want to send 'Save the Dates', do so 6-12 months before the wedding. This will allow plenty of time so your guests can book transport, hotels and time off work.
Invitations
Send your invitations 3-4 months before the big day. Gather all of the information your guests will need including the venue, date, time and any menu options. Include an RSVP tear out page for a quick response. Choose a design that compliments your wedding theme so everything is coordinated. If you have a stationery budget, tell your designer as it can often be tweaked to fit this.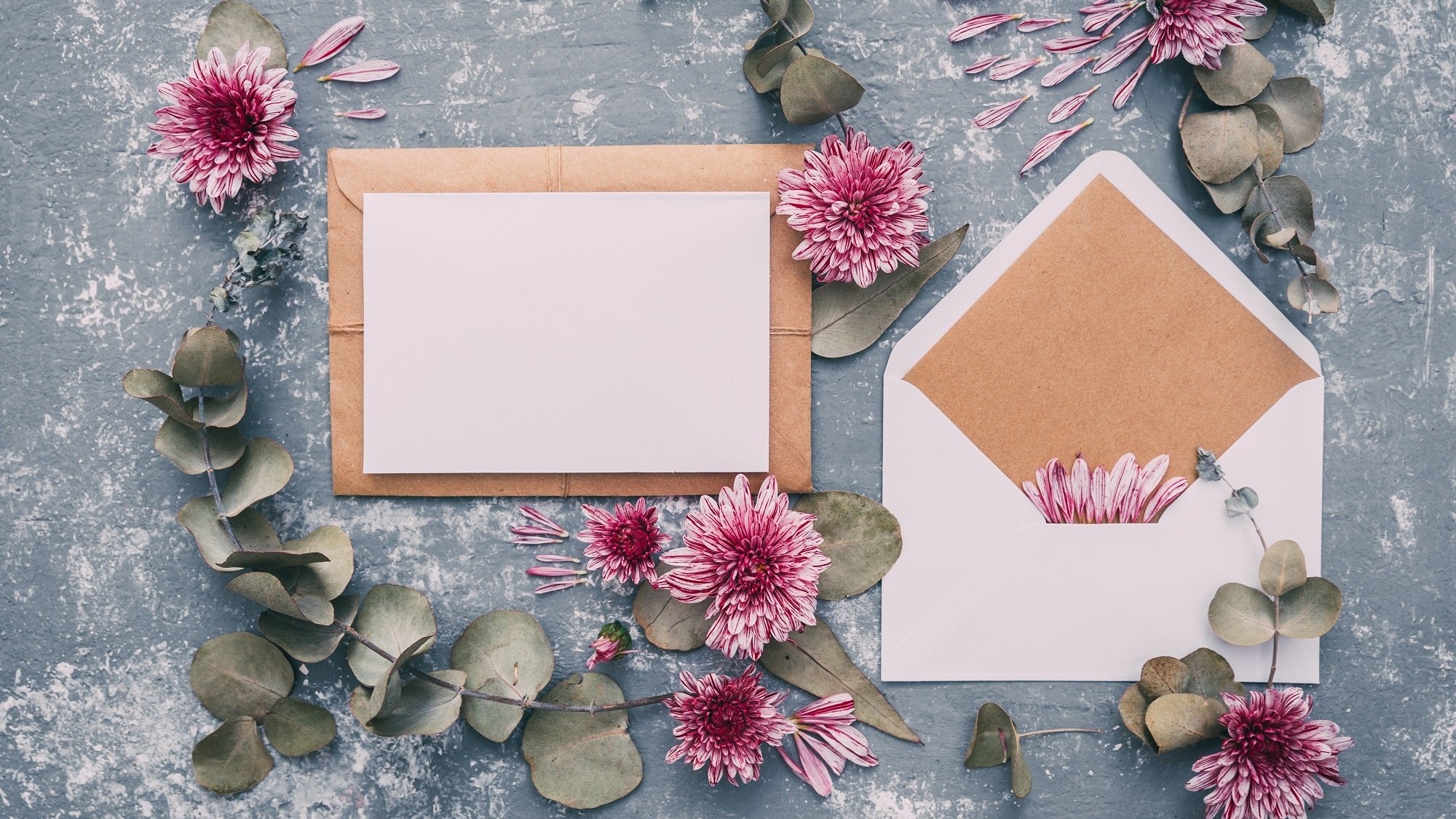 Order of service
Your order of service lets guests know the order of your wedding ceremony and by law certain parts of the service wording must be included. Ask your celebrant about this. Choose your songs, readings and poems at least 2 months before so there is enough time to get the pages designed and printed.
Table Stationery
As soon as you have your guest list, order:
Place cards – will you be keeping it informal with first names, or adding surnames too?
Table names – instead of numbering your tables, pick a theme and name the tables instead. E.g. meaningful places, favourite films, etc. You will need one per table and keep it big enough to be seen but small enough so that it doesn't obstruct your flowers.
Seating plan – choose a seating plan with an eye catching design that compliments your theme so your guests will find it and the information they need.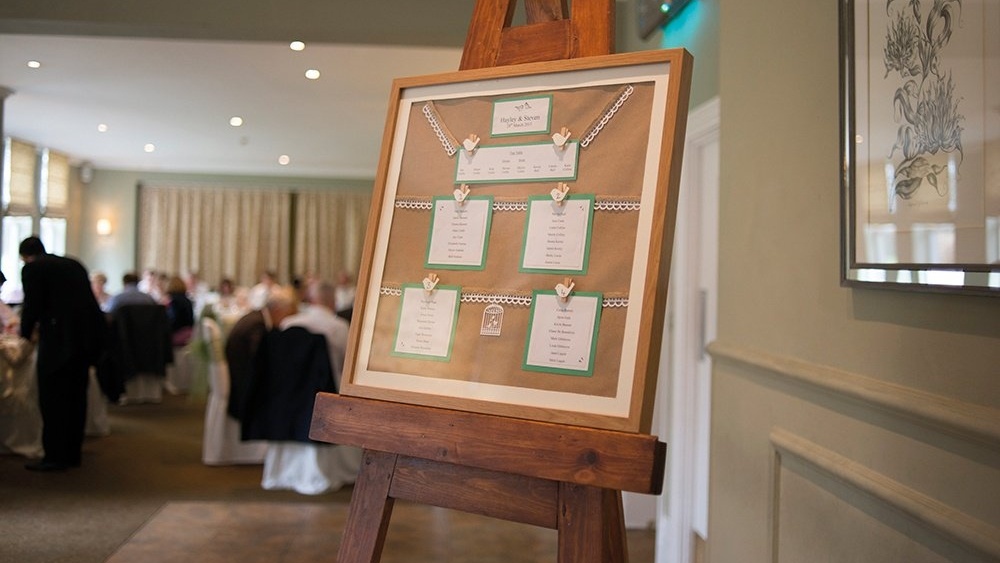 Thank you cards
Order your thank you cards when you order all the wedding stationery so you don't forget after the wedding. Write them out as you receive gifts - it saves a lot of time later and you won't forget anyone!
Menus
Let your guests know what they can expect to eat during the course of the day with menu cards. These can be printed on the back of the place cards or if you have chosen a set menu, a traditional table version with 1-2 menus per table. Wine details and the order of proceedings can also be printed on these.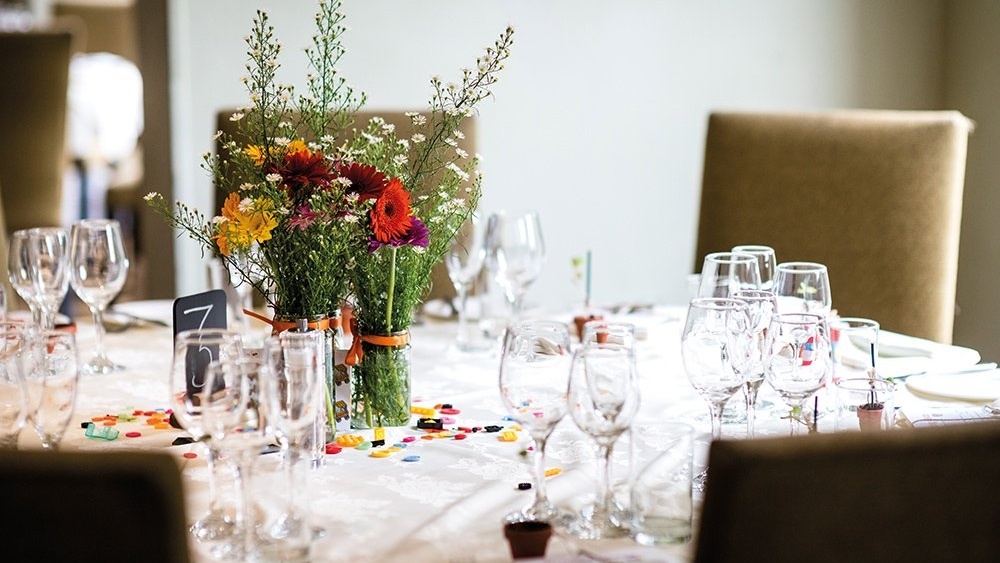 Favours
Whatever you decide for your wedding favours, personalised tags will compliment them perfectly, and again they can be doubled up as place cards, helping to reduce costs and clutter on the table. Guests can also take them home as keepsakes.
Guest Books
There are so many different and creative ways to allow guests to leave their well wishes. With photo booths being very popular, why not leave a glue stick and scissors alongside the guest book and have people write a message next to their photo? Alternatively, get each guest to sign a small wooden heart and have them mounted to form a large heart afterwards.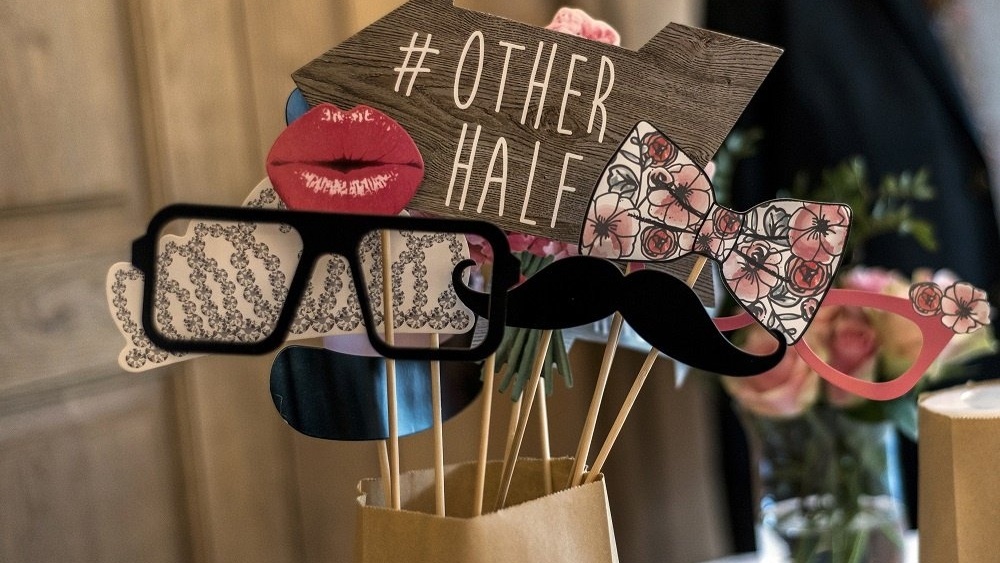 ---
About Wee Bizzum
Wee Bizzum have been creating bespoke stationery for 13 years. Owner, Nicola Letham is based in Warwickshire and hand makes everything from 'save the date' cards and invitations, to table plans and guest books.