If you're anything like every other bride on the planet, during the week leading up to your wedding day, you'll be refreshing the weather forecast on your phone or computer frantically.
Rain on your wedding day is considered to be every bride's worst nightmare, but it doesn't have to be! Rain can create a really romantic backdrop to your photographs and even give you the chance to be more creative.
Photographer Jon Thorne shares his wedding planning tips about how to make the most of the weather on your special day:
Embrace it
As easy as it is to feel negative about bad weather, don't let it overrule your day. You're not going to get this day back again, so try and embrace it. Rain on your wedding day is actually considered good luck - another reason not to let it dampen your spirits! When you meet your wedding photographer, talk realistically about the possibility of bad weather and discuss what you can do together to ensure you get the very best wedding shots possible.
Always have a Plan B
Whether April, August, November or January, it's a good idea to have a wet weather plan. If your ceremony or drinks reception are planned outside, you should check whether your venue has an alternative space you can use. You may need to be flexible with timings too. If there's rain forecast in the afternoon, but not in the evening, you could plan to have your portrait shots taken later, when it's dry.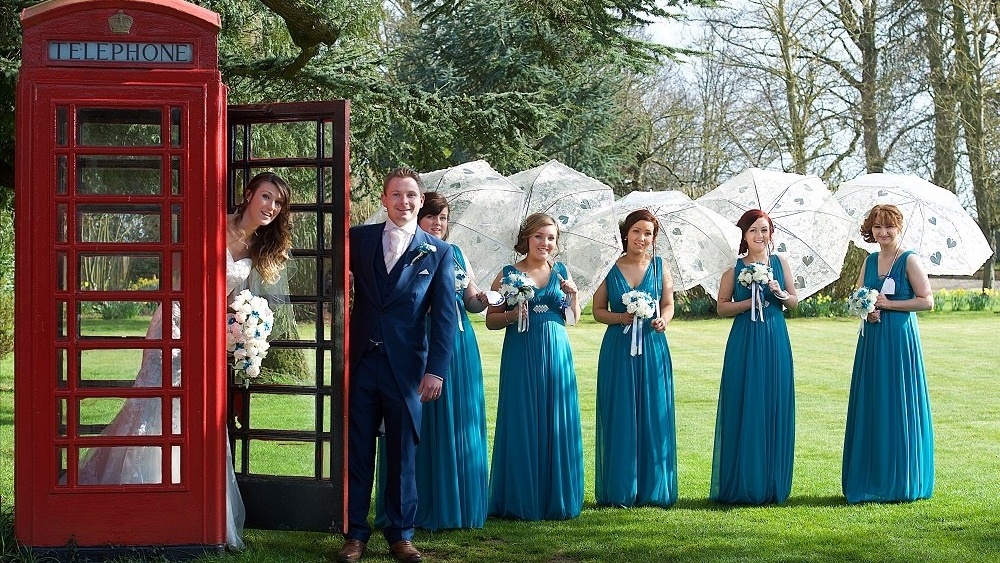 Make use of the venue's interior
Ask your photographer to look around your venue beforehand to see where they recommend for the best indoor shots and where the best natural light will be. Ask the venue too, they will also be able to let you know the best places for photographs from experience.
Make use of props
Umbrellas and wellies make for wonderful props and will of course keep you dry if it does happen to rain. Rain can provide a great opportunity to get some fun shots with your bridesmaids and groomsmen - you can even choose umbrellas and wellies that compliment your style/theme to really make the most of it.
You and your guests will have a wonderful day regardless of the weather, so try not to let it spoil your excitement. Rain or shine, it'll form part of your wedding story and your memories of a very special day.
---
About Jon Thorne Wedding Photography
Midlands based wedding photographer, Jon Thorne offers an unobtrusive and friendly service producing visually beautiful, contemporary and stylish results. Creating imagery that is stunning and timeless is Jon's passion.