Bob and Barry from Vintage Music share their top wedding tips about how to choose your wedding music:
Choosing music for your ceremony
The ceremony is the most important part of your day so it's important to get the music right. Always remember often the brides and grooms may be in the ceremony room waiting for your arrival, so music choices should keep that person calm before your entrance!
Your guests are important, but don't forget that it is your day so think about yourselves; often couples get so focused on everyone else they forget to include music they enjoy!
Approximately 4 tracks are needed before the entrance of the Bride and/or Groom:
Track 5 should be the 'entrance' track. This track is your announcement of intention and should be personal and special to you both.
Tracks 6 and 7 should be allocated to the 'signing of the register'. Two tracks are chosen in case you overrun; no-one wants to sit in silence and the same track should not be played twice.
Track 8 is your departure, we would suggest your song choice should be very different to the other tracks selected; after all you are now married and should declare this bold and proud! We have played both traditional and funny, but you decide! An uplifting track is always a good thing.
Track 9 should be your guest's departure.
The Wedding Breakfast
Now you are married it doesn't stop there. Often couples forget the wedding breakfast music; a simple playlist in the background can help to create a great atmosphere.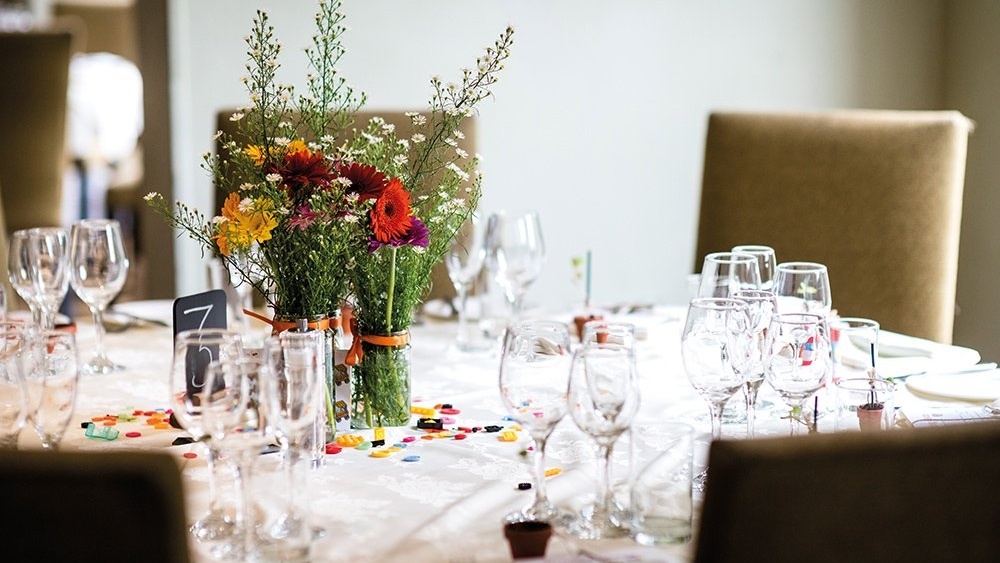 Evening Reception
This is the bit couples worry about the most; Will people dance? I don't like being the centre of attention!
We suggest you aim for a First Dance approximately 45 minutes after the start time stipulated on your invite. Guests do turn up late and will want to talk to you, go to the bar, and settle in before your dance. If you have a cake, it is best to cut this formally just before.
By definition your first dance is YOURS. Don't be afraid if you find this selection a challenging one, frankly you are not alone and this is rather common.
We also suggest you choose a second dance. This should be upbeat, and in reality declares the party and the dance floor 'open for business'. Start the dancing early to ensure that the dance floor will be busy all night.
It's always good to select an 'end of the night track'. This is the perfect opportunity for everyone to get involved - ensure every single person is on the dance floor!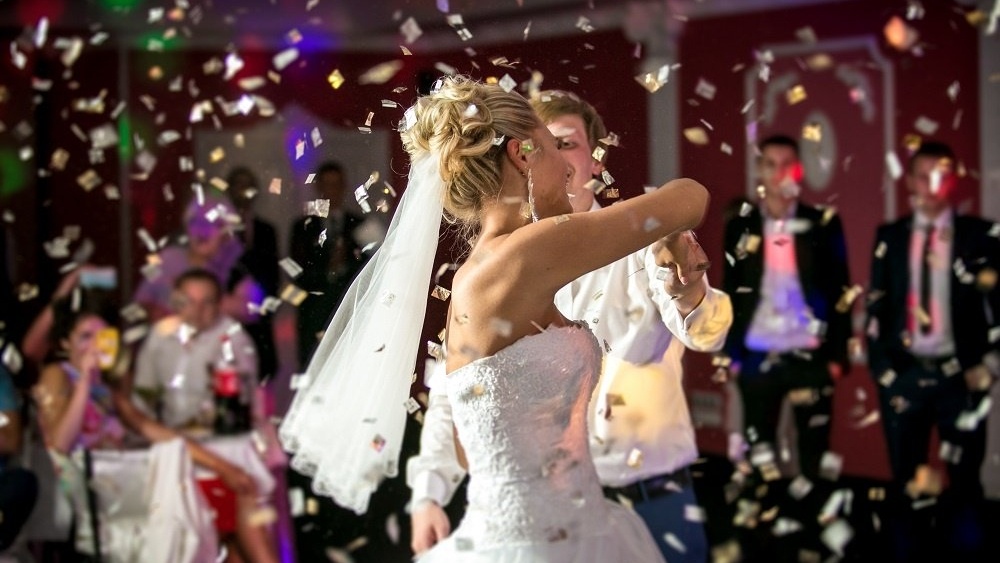 ---
About Vintage Music
Vintage Music work closely with you and your wedding planner and offer a bespoke service when it comes to your music requirements. We ensure the service you deserve is as bespoke as every other aspect of your planning and preparations. With a combined 30 years in the business and a professional experience, there is no question that you are in safe hands!
Get in touch with Vintage Music at barrybob@btinternet.com