With Prince Harry set to marry Meghan Markle, the dominant wedding style of 2018 is all about royal inspiration. Here's how to add a royal touch to your wedding in 2018.
Royal Wedding Dresses
When it comes to wedding dresses with royal flair, Kate Middleton set the bar high when she married Prince William in 2011. Designed by Sarah Burton for Alexander McQueen, Kate's dress was in a ball gown style with a lace collar and long lace sleeves. The Queen – when she got married as Princess Elizabeth in 1947 – wore a dress with a small collar and lace sleeves too. Meghan Markle's dress is predicted to include some simple and classic elements – in tune with her preferred personal style – combined with modern and romantic details.
Tip: Blend elements of tradition with something contemporary in your wedding dress to give it a royal touch. Lace is timeless, making it a great material to achieve this.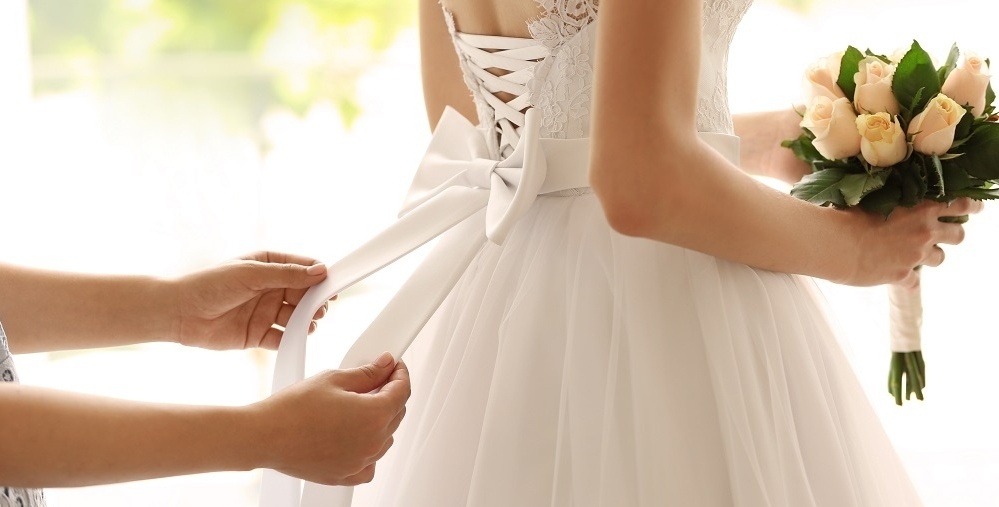 Honourable Headwear
Kate Middleton famously wore the Queen's tiara on her wedding day, which was a gift from her father King George VI. Made by Cartier, the tiara has just under 1,000 diamonds in it.
Tip: Nothing says 'princess' more than a tiara, so choose a halo style tiara like Kate's to hold your veil in place.
Something Blue
Including something old, new, borrowed and blue is a must for every traditional bride, and royals are no different. Kate Middleton had a blue ribbon sewn inside her dress for good luck, while her 18-carat sapphire ring is also iconic of the princess. Blue is a colour traditionally associated with royalty, as the colour known as 'Royal Blue' was first created during a competition to make a dress for Queen Charlotte in the 18th century.
Tip: You'll see the colour blue feature in most royal weddings, whether it's in jewellery or the groom's tie. Add your own touches of blue to your wedding clothing or décor to incorporate a royal feeling.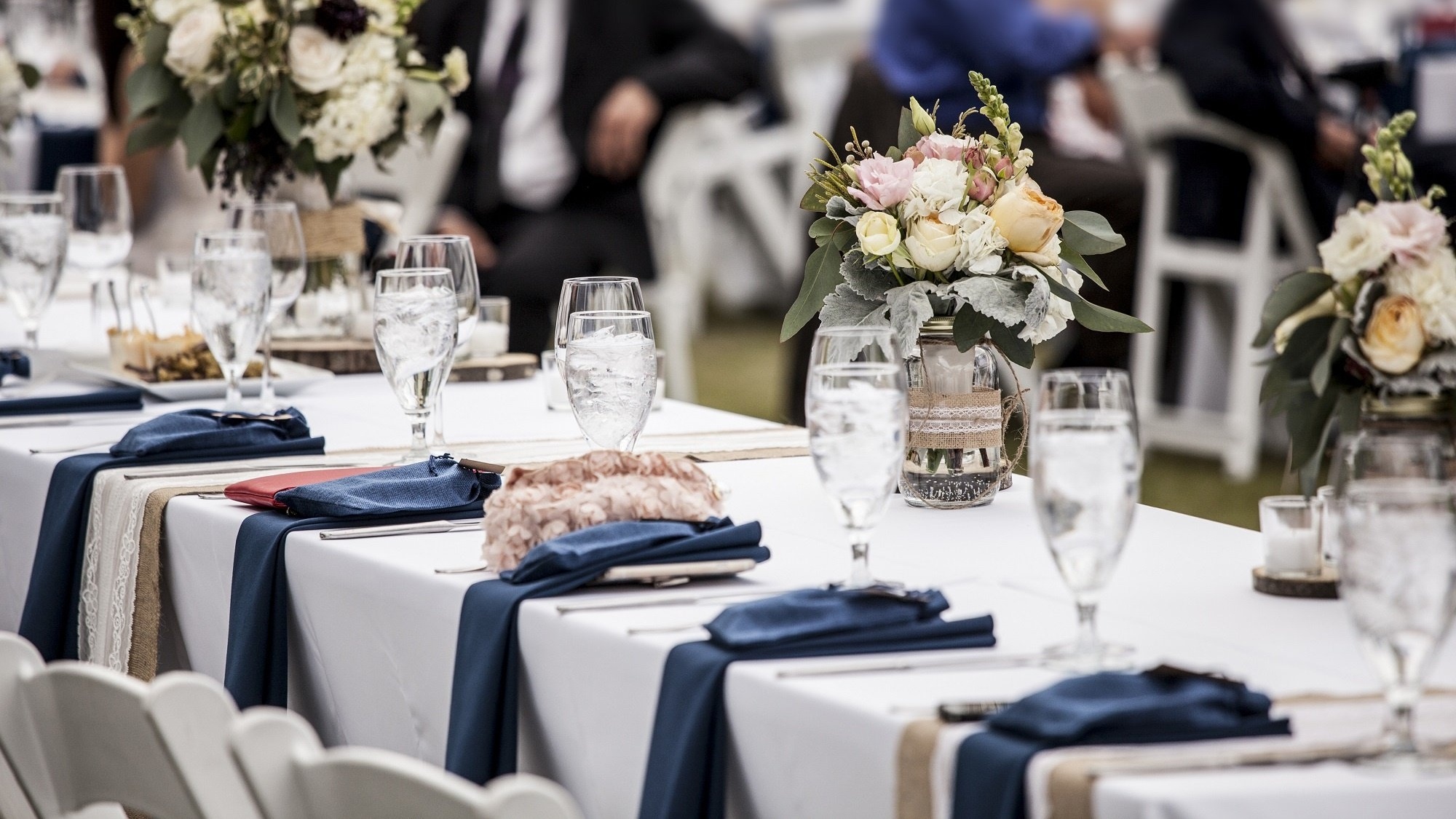 White Flowers
There's an uncanny tradition of using white flowers along with springs of greenery in many-a-royal-wedding. Princess Elizabeth's wedding bouquet was made of white orchids and a sprig of myrtle. Princess Diana held a flowing white bouquet, also made of white orchids and myrtle, while Kate Middleton's all-white bouquet had appropriately named white Sweet William flowers.
Tip: The English garden look, with white flowers along with a hint of greenery, has become a staple of royal weddings, so take inspiration from this in your bouquet. Scattering white flowers and green creepers such as ivy on tables for the wedding breakfast creates an enchanting feeling too.
Commanding Candlelight
Candles are a favourite and important decorative item for many brides, and the royals tend to agree. At Prince William and Kate Middleton's evening wedding reception at Buckingham Palace, a courtyard was filled with romantic candles while guests enjoyed pre-dinner drinks. Inside, tables were adorned with yet more candles and white flowers. Candles are likely to appeal to the romantic side of Meghan Markle's personality too, and will surely make an appearance in the royal wedding of 2018.
Tip: Incorporate candles into your décor to add romance as well as a royal touch to your wedding day. It's possible to get really creative with candles too, whether you place them inside interesting receptacles or have lots of them clustered together on a feature table.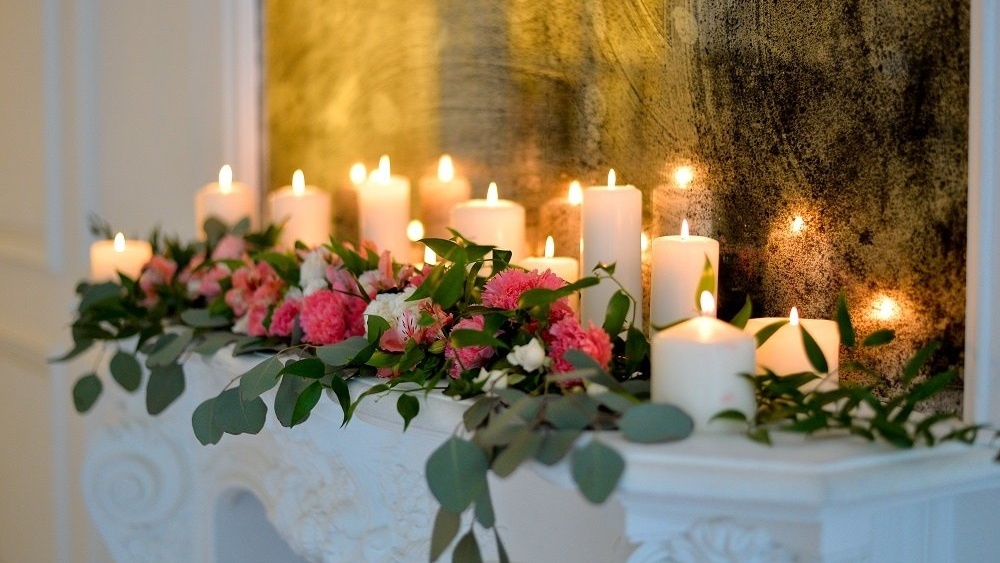 A Right Royal Tipple
To contrast with the simple colours of many royal weddings, a number of royals have chosen more innovative welcome drinks than simply champagne. Guests to Prince William and Kate Middleton's evening reception were served vintage pink champagne and peach Bellini cocktails. Foodie Meghan Markle is likely to add an interesting twist to the drinks too, as one of her favourite drinks is a Negroni cocktail.
Tip: Mix tradition with modernity in true royal style by inventing a cocktail for your welcome drinks.
Balancing British heritage with inventive twists on the contemporary, weddings with a royal flair are all the rage for 2018.