Innovative vegan menus, fairground fun and sustainable surprises are all coming to 2020 weddings. Here's the lowdown on the latest wedding trends.
Make sure your wedding is fresh, original and bang on trend in 2020 by incorporating some of these wedding trends into your big day.
---
---
---
Bespoke veils
A modernisation of bridal veils is set to be a trend in 2020, with quotes, messages or colourful patterns embroidered into them.


Mood lighting
The way lighting makes a wedding look is something more brides and grooms will be thinking about in 2020. Weddings will move beyond fairy lights to include an eclectic mix of lighting options, from clusters of Moroccan table lamps to pendant lights hanging perfectly over the tables at the wedding breakfast.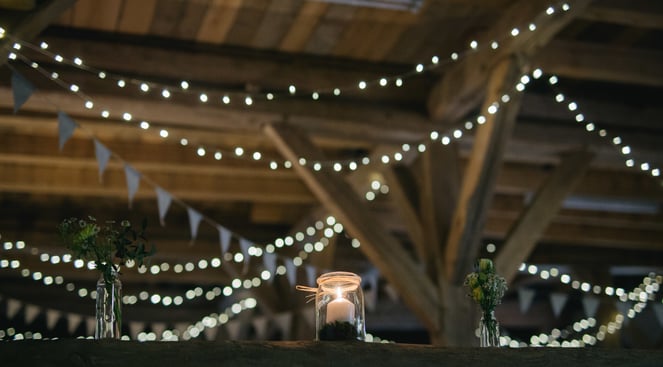 Non-traditional bridalwear
Wedding dresses are moving ever-further away from full white gowns, with coloured dresses, floral gowns, two-piece options and even jumpsuits becoming increasingly popular in 2020. With more brides also opting to have a second dress, just like Meghan Markle did when she married Prince Harry. Making it easier to dance and move around in the evening. Mix and match dresses for bridesmaids are set to go a step further in 2020, with dresses that are complementary, but made with very different cuts, and even different colours.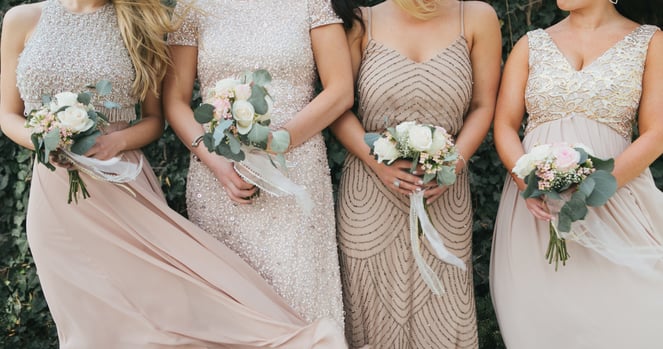 Statement jackets
Grooms will also be mixing up the traditional wedding wardrobe in 2020, with bold jackets that make a big statement a particular trend. Casual 'his' and 'hers' jackets are also making their way into 2020 weddings.
Cocktail-makers
While weddings in the last few years have laid on tables of spirits, mixers and syrups for guests to make their own cocktail creations, 2020 will be the year when the experts are called in. The trend of having mixologists and theatrical cocktail makers at weddings creates a bit of a spectacle and is a fun talking point. Its becoming trendy to even use 'ingredients in new ways. Using edible flowers on wedding cake and in welcome cocktails.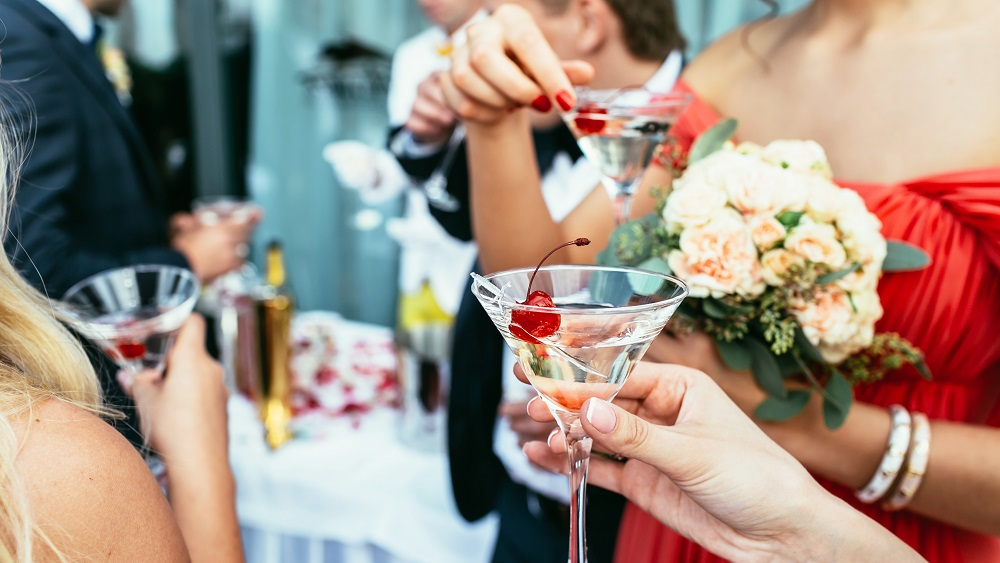 Social media blackout
The age of posting every big moment on social media is losing traction at some weddings, where couples enforce a social media blackout to keep their big day more intimate and personal. This will be an idea that goes from strength to strength in 2020.


Fairground fun
Entertainment at weddings will continue to get more inventive and interactive at weddings in 2020. From magicians to flash mob dance performances, couples are looking to give their guests some unexpected surprises.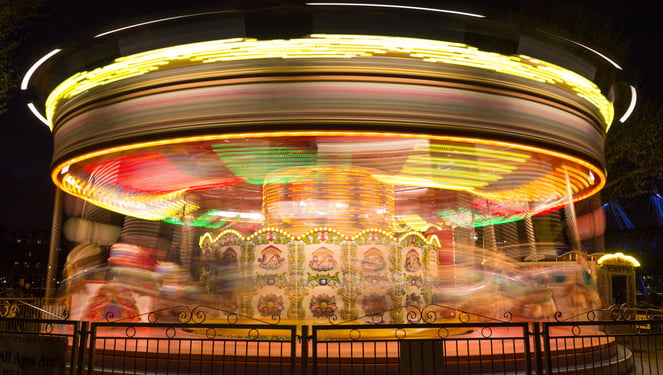 Wedding gift list winners
Having gift registries with a department store or online store is becoming less and less common. Instead, couples are asking for financial contributions to their honeymoon or next house move. Some are asking guests to donate to a charity of their choice too.



Zero hairspray
Bridal hair styles in 2020 are moving from complicated hair-dos stuck in place with hairspray, to low-key glamour. In particular, the tussled or boho look will be a popular way forward.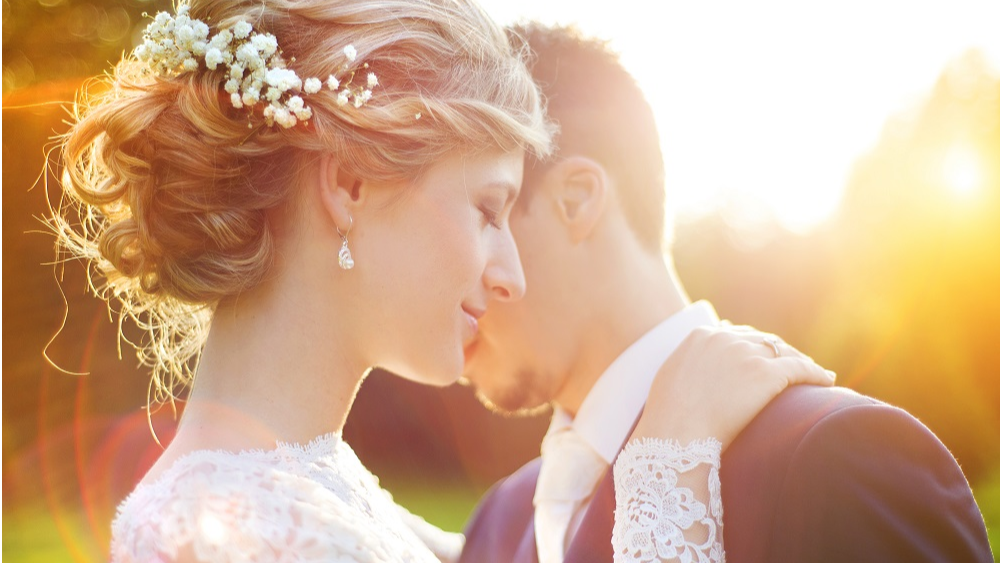 Make a sustainable statement
With climate change high on the global agenda, this is predicted to make its way into weddings too. From plastic-free weddings to decorations made from recycled materials – weddings will become part of the eco-message.
Home grown produce and Vegan Menus
More and more couples in 2020 will be incorporating food they have grown at home into their wedding menus. This is a beautifully personal touch and a nod towards quality produce reigning supreme. Rather than having just one option for vegetarians and vegans at 2020 weddings, more couples will be putting on entirely vegan menus from the get-go. With more awareness about the benefits of veganism – plus delicious vegan food options out there – this is creating one-of-a-kind wedding breakfast experiences.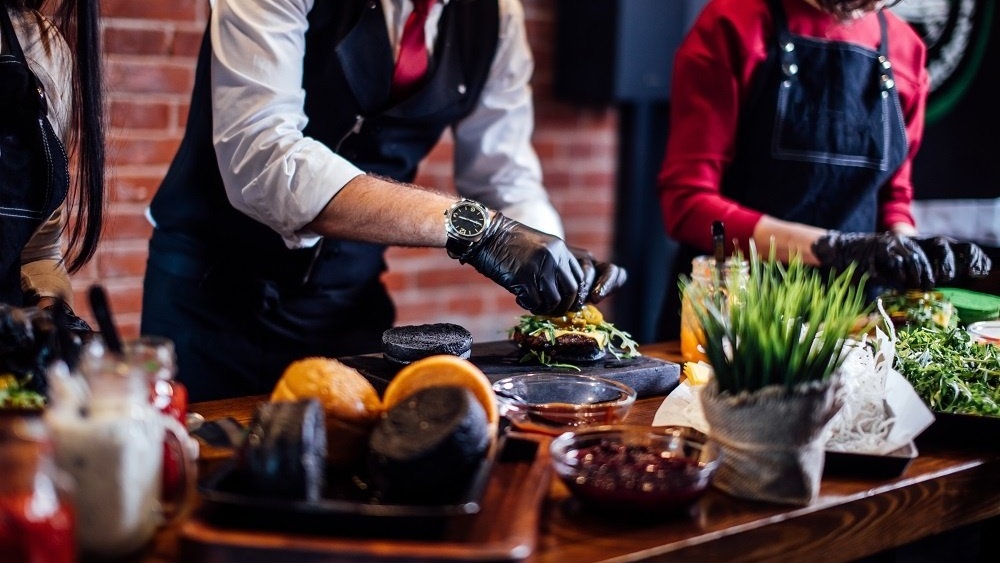 Buddymoons
Honeymoons have been changing for a few years now, from minimoons to six month backpacking tours both popular options. In 2020, buddymoons will rise in popularity, where people have a holiday of a lifetime with close friends.



Keep a YouTube diary
As vloggers become ever more influential, more people are getting onto YouTube to share every aspect of their wedding planning and big day. Even if you don't want to join the bandwagon, these YouTube diaries are great for a little inspiration.