Samantha and Daniel held their winter wedding at Highgate House in December 2016. Samantha reveals all about their special day below:
Tell us your story (how did you meet, how did he propose?)
We met on New Years Eve in 2011, I was friends with Daniel's Sister but had never met Daniel until NYE when we shared a drunken snog at midnight in a bar in Northampton town! Daniel proposed on his birthday in June 2015, he always said he'd do it when I least expected it! We had been out for dinner for his birthday and he proposed on one knee in our living room when we got home.
What made you choose us as your wedding venue?
The venue suited our winter wedding perfectly, the Baronial Hall with the fire roaring provided the most cosy setting for our ceremony, and we loved that Highgate benefits from separate rooms - we hosted our wedding breakfast and evening reception in the Coote suite. With the help of Party Linen, the Coote suite was transformed into a sparkly, snowflake themed winter wonderland wedding reception room.
Which suppliers did you use?
Party Linen for room decoration, Perkins Florist for flowers, Vowed & Amazed for light up S&D letters, Suitors for the mens suits and Lola Bridal for my wedding dress.
On the day, what were the best bits & what made the day memorable?
I loved every bit of the whole day but particularly the first dance with my husband and the Dad/Daughter dance which started slow but went into a medley of songs as a surprise to everyone including Mr Adkins! Daniel said his best bit was the wedding ceremony and waiting for me to walk down the aisle.
What was your vision/theme and how did you make it happen?
Both of us suffer from hayfever and I love Christmas and the festive time of year, so we decided on a winter wedding. Our theme involved lots of sparkle/bling/glitter, snowflakes, red roses and Christmas trees. Our wedding cake wasn't a traditional one - we had around 100 individual cakes made into Christmas baubles!
How was the food on the day?
The food was outstanding! Everyone commented on the size of the portions and how lovely it all tasted. We hardly ate any evening buffet as we were so full from the day, however our evening guests said how yummy it was too. Highgate also arranged a chocolate fountain for us and we're sad we didn't eat any of that. We wish we could eat it all again!
What/who helped during the planning process?
Our wedding planner, Lauren, was amazing. Nothing was ever too much trouble for her, sometimes we would want to ask a quick question over the phone and she was always on the other end of the line, she responded to all emails promptly and was a pleasure to deal with. She definitely helped make the process stress-free. My mum and sister helped prepare the wedding favours and were always available to give advice. They also came along to wedding shows/fairs with me, my best friend, Daniel's mum and sister.
What's the best advice you can give a couple planning their wedding?
Try not to get stressed with each other, it can be quite overwhelming at stages, especially agreeing the guest list if you are on a budget. You can sometimes feel pressurised to please people, especially family members but remember it's your wedding day, no one else's! Finally, make sure you enjoy every moment of your big day, it goes so quickly. We wish we could do it all over again.
What comments would you like to add about us and the staff involved in your big day?
All the staff at Highgate were a pleasure to deal with. Alison was fab in the morning making sure I was ready on time and getting me to the registrar meeting. Sara was a brilliant toastmaster - we met her at our food tasting meeting back in August 2016 and she had a conversation with us about our wedding, she couldn't have been more lovely. Our 2 year old Niece fell asleep just before our wedding ceremony and some of the Highgate staff stayed with her, just outside the Baronial Hall so that Daniel's sister (who was also bridesmaid) could enjoy seeing her brother get married without worrying about her daughter.
"Our wedding day was the most perfect day of our lives! If we could do it all over again, we wouldn't do anything differently and that's when we know it was perfect in every way. Highgate House will always be a special place for us and we will treasure the photos and the memories forever."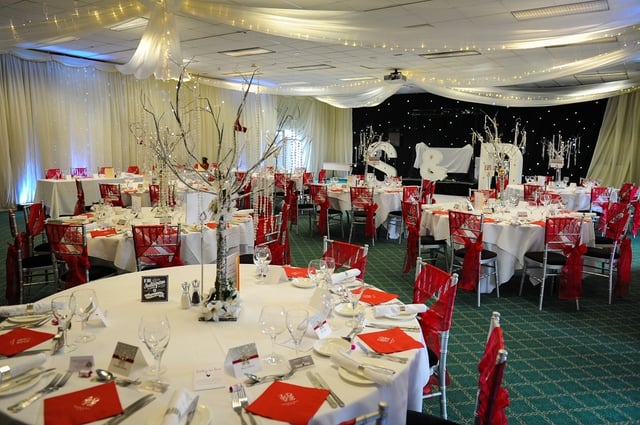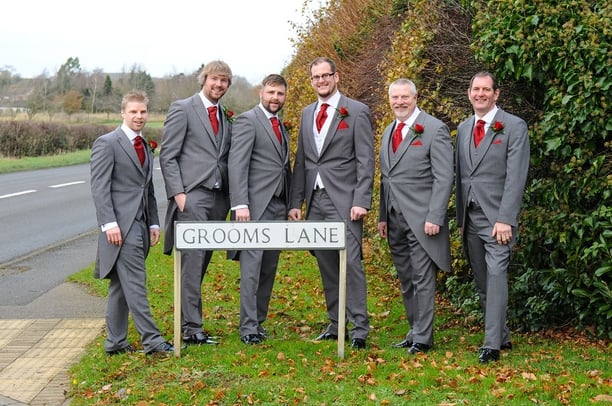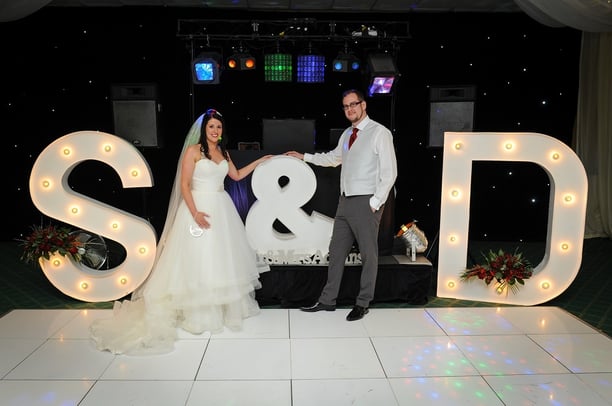 Photos by Melbourne Photography.