Gemma and Sam McCoy married at Highgate House in Northamptonshire in July 2019. Read about their special day below:
Tell us your story (how did you meet, how did he/she propose?)
Sam and I first met through our church (Kettering Salvation Army), Sam transferred from the corps at the Northampton to Kettering and had been attending for about 6 months before we started talking through Facebook Messenger. We spoke for about a week and then arranged to go out on a date. We went to the cinema to watch a Star Wars film - although Sam didn't know I hadn't seen any of the previous films - then we went to Frankie & Benny's for dinner. I remember Sam wouldn't let me pay for dinner because then I had to go back out with him again to buy him dinner!
We got engaged fairly quickly (we'd been dating for 4 months), I didn't know at the time but Sam had been and spoken to my mum and dad to get their blessing to ask me to marry him. On Sunday 22nd April 2018, we had been out for lunch with Sam's family for his mum's birthday and then went out for a walk around the lake at Wicksteed Park. When we started walking it was raining but by the time we had walked round the lake the sun was shining and the rain had stopped. Sam decided we would sit in the Rose Garden for a short while before we went back to the car. While sat in the garden, Sam said that our relationship was a bit like the weather during our walk, before he met me his life was dark and rainy but since we've been together his life has changed and is now happy and bright. Sam then got down on one knee and asked me to marry him with a beautiful ring he had chosen.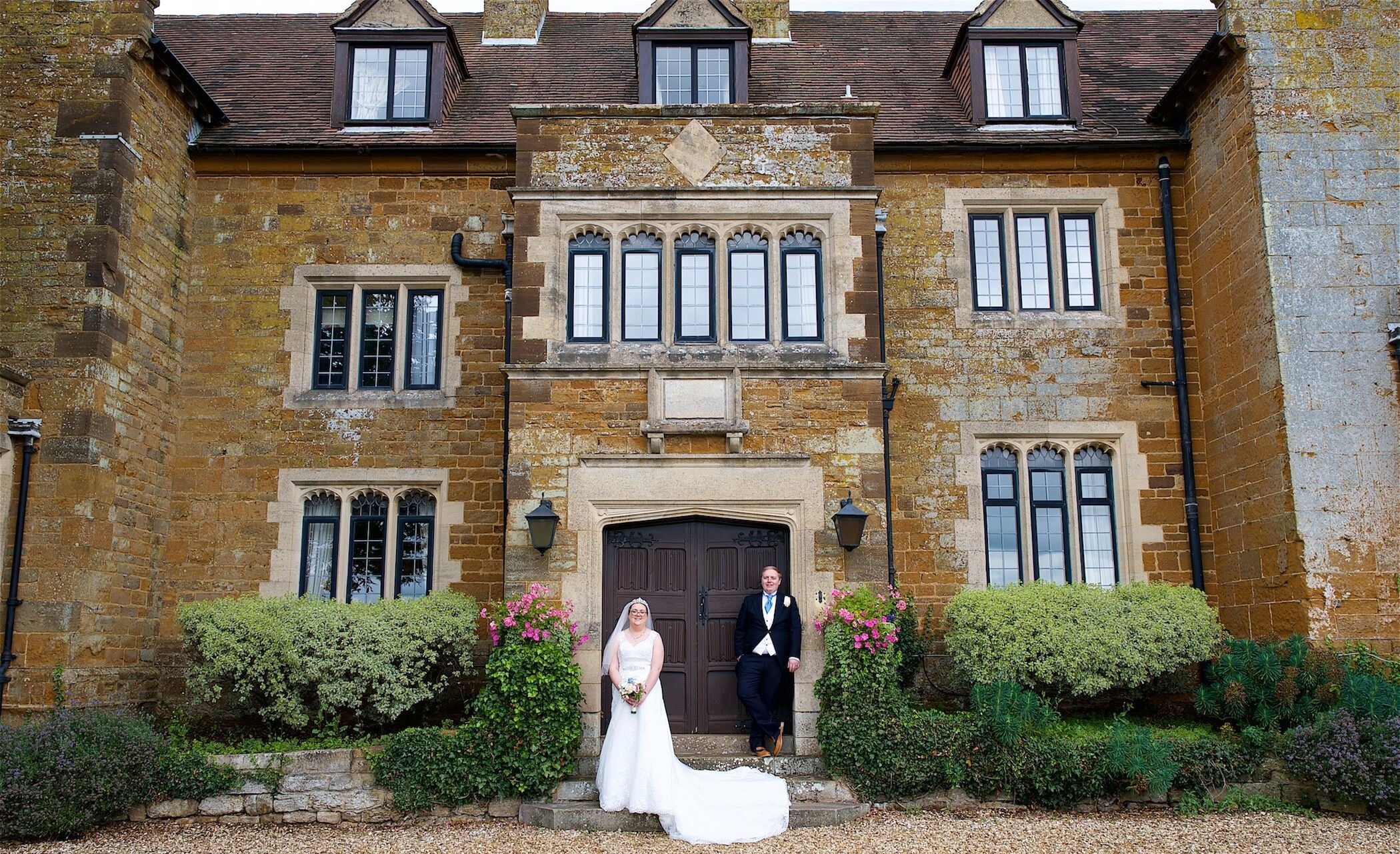 What made you choose us as your wedding venue?
I first experience Highgate House when I was at sixth form and we had our leavers ball at the venue, I loved the look of the venue and the food was a particular highlight. Then when I started planning the wedding Highgate was one of the first venues I thought of so I booked an appointment. Sam couldn't come with me to the appointment as he had to work so I came with my mum but Sam told me that if I liked the venue to book it. When we visited and looked round I knew straight away that this was where I wanted to get married. I could just see myself getting out of the car and having pictures taken outside the venue.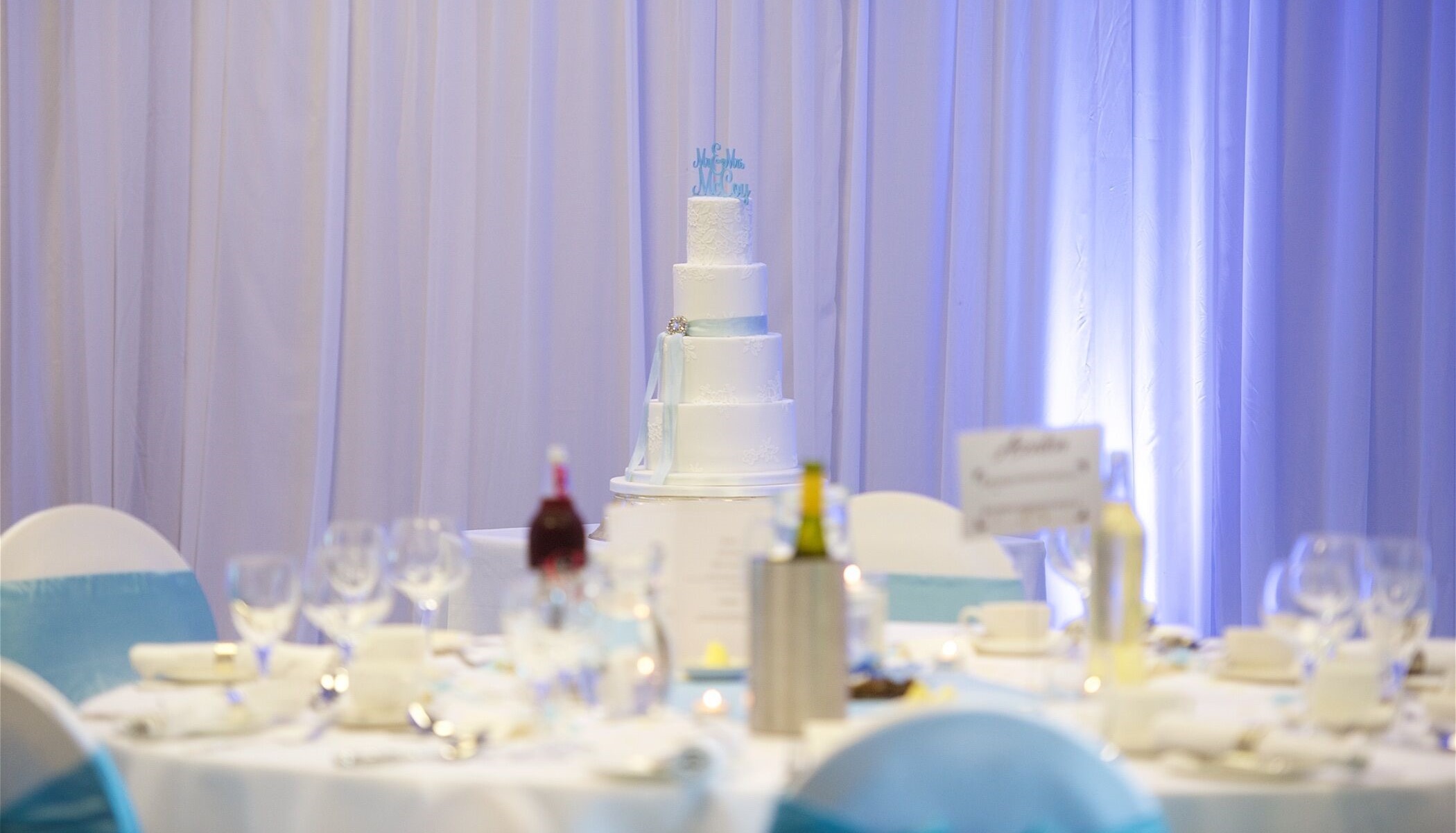 Which suppliers did you use?
Something Borrowed (room styling), Vintage Music (DJ ), Cakery Bay, Rockingham Flowers , A Brides World (wedding dress), Warwick's in Kettering (suits), Mix Bridal and JJ's House (bridesmaid dresses), Luminex Photography, Hair by Danni, Samantha Kibbler Makeup, Classic Carriages of Northampton.
On the day, what were the best bits & what made the day memorable?
The best bits were definitely spending time with family and friends, getting to marry my best friend and the food (we are both big food fans so that was definitely a highlight). The day was made memorable by all the people who were there, not just our family and friends but the staff at Highgate for whom nothing was too much trouble.
What was your vision/theme and how did you make it happen?
So I wanted a light bright summer wedding and had seen lots of wedding ideas as two of my cousins had got married in the two years previously. Wanting to make sure my wedding was different to theirs, unique and special for Sam and I. We were conscious that we wanted to make sure things weren't too similar. When it came to colours I was debating between pink and light blue, and decided on light blue - mainly because this is one of my favourite colours. In terms of a theme, we didn't really have one we just wanted a classy, traditional style wedding which incorporated bits of our personality. For Sams personality we had love hearts cut out of sheet music which were scattered on the tables and our table names were Sam's favourite hymn tunes. For my personality we had my favourite colour as the colour scheme and we decorated our initials mine with pages from a book and Sam's with music notes.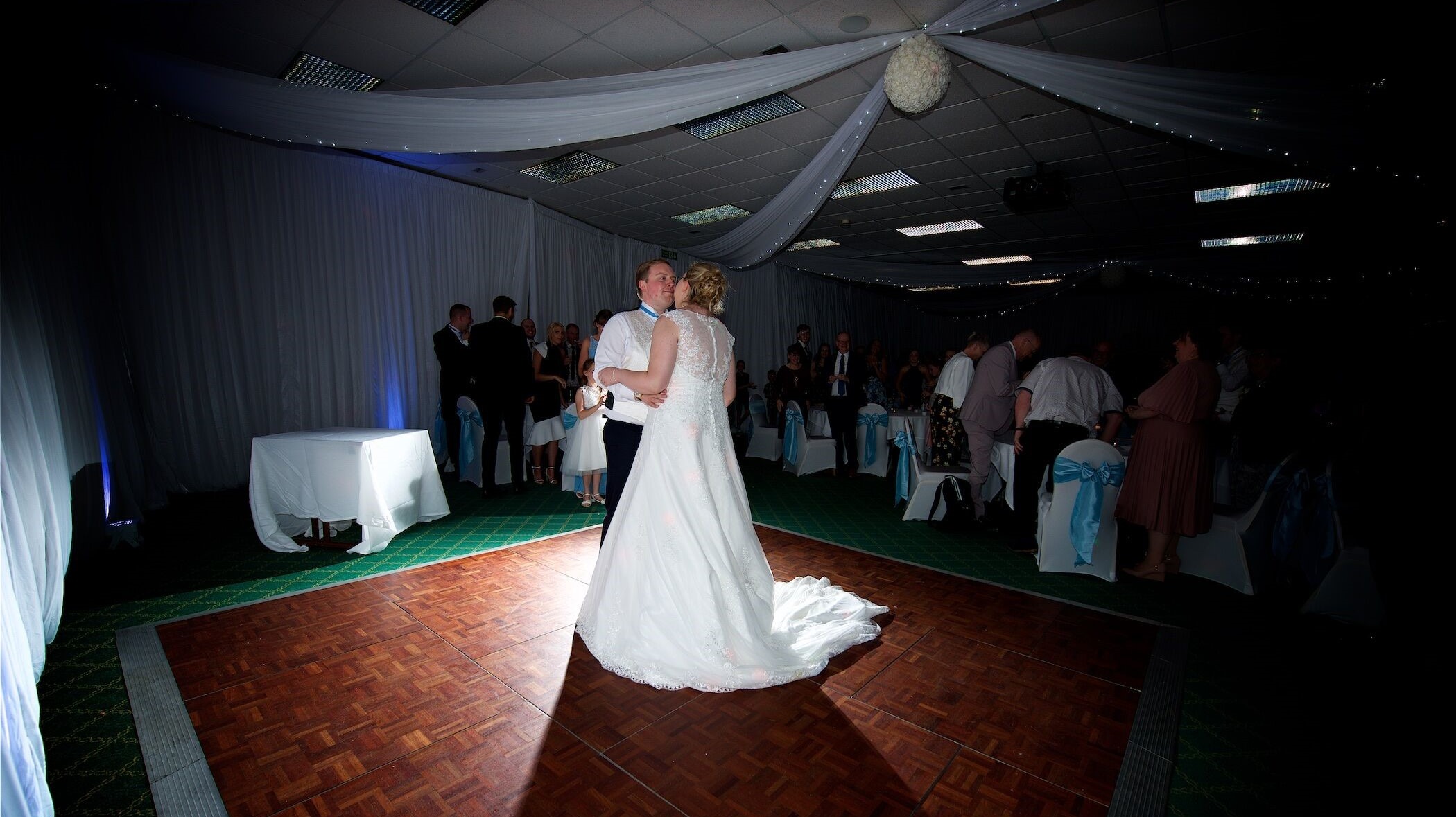 How was the food on the day?
The food was delicious from the starter all the way through the wedding breakfast, concluding with the picnic buffet in the evening.
We couldn't have asked for anything more. We had so many compliments about how lovely the food was and it definitely made the day much more special and enjoyable.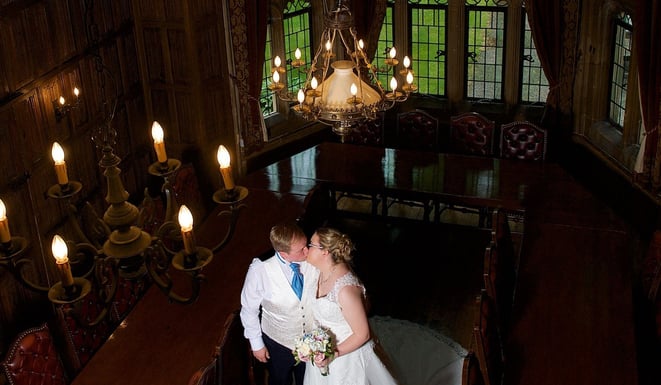 What/who helped during the planning process?
Sam and I wanted to do as much of the wedding preparation as we could as it's our special day and we only get to do it the once.
However my mum was really good with helping with some of the preparation, like preparing the table centres and helping sort the timings for the day. We have a lot to thank Mum and Dad for too, they paid for the wedding reception, without which our day certainly wouldn't have been as perfect.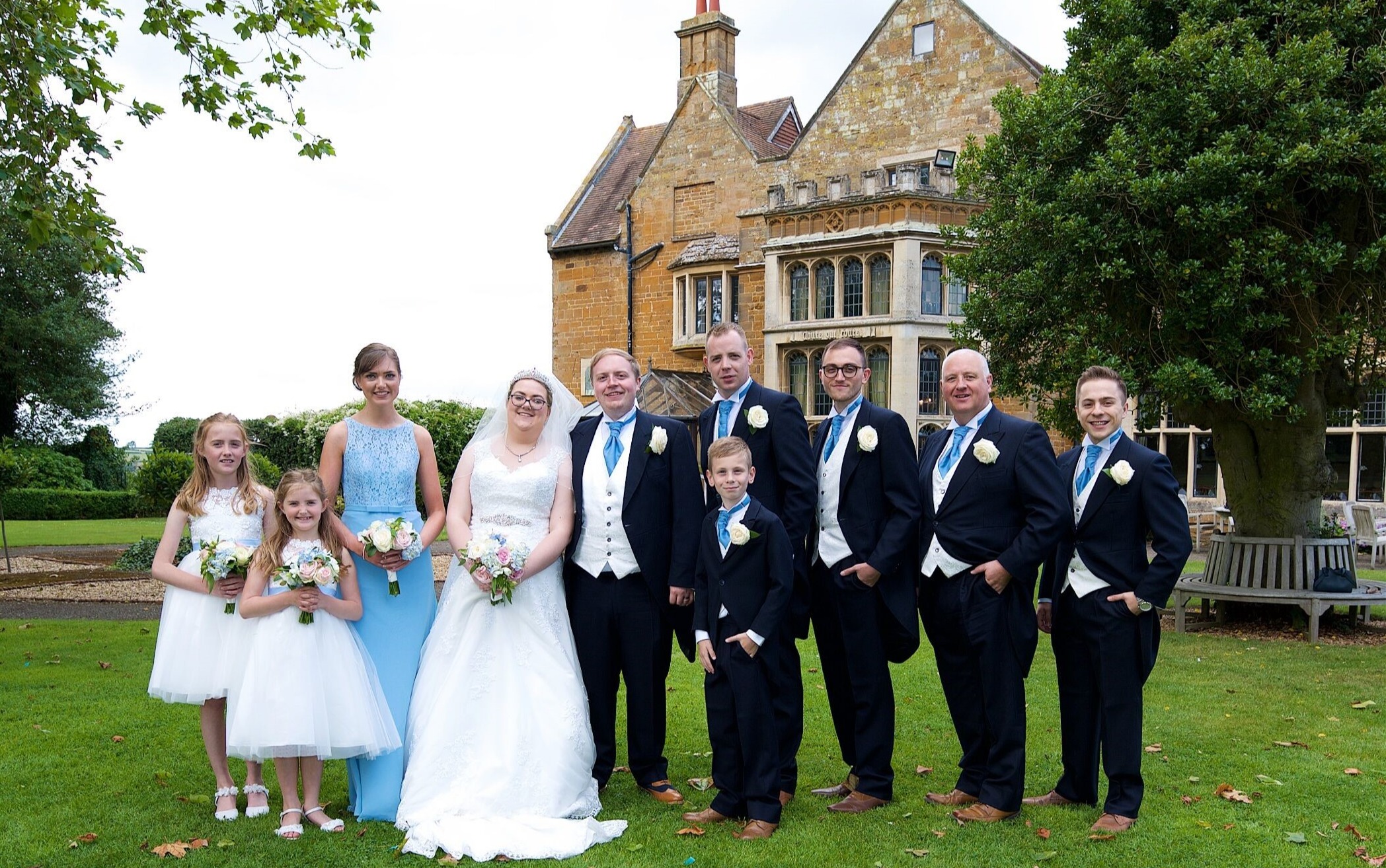 What's the best advice you can give a couple planning their wedding?
Make sure the day is based around what you want not what everyone else wants. It's your day and therefore make sure you are happy rather than trying to please everyone.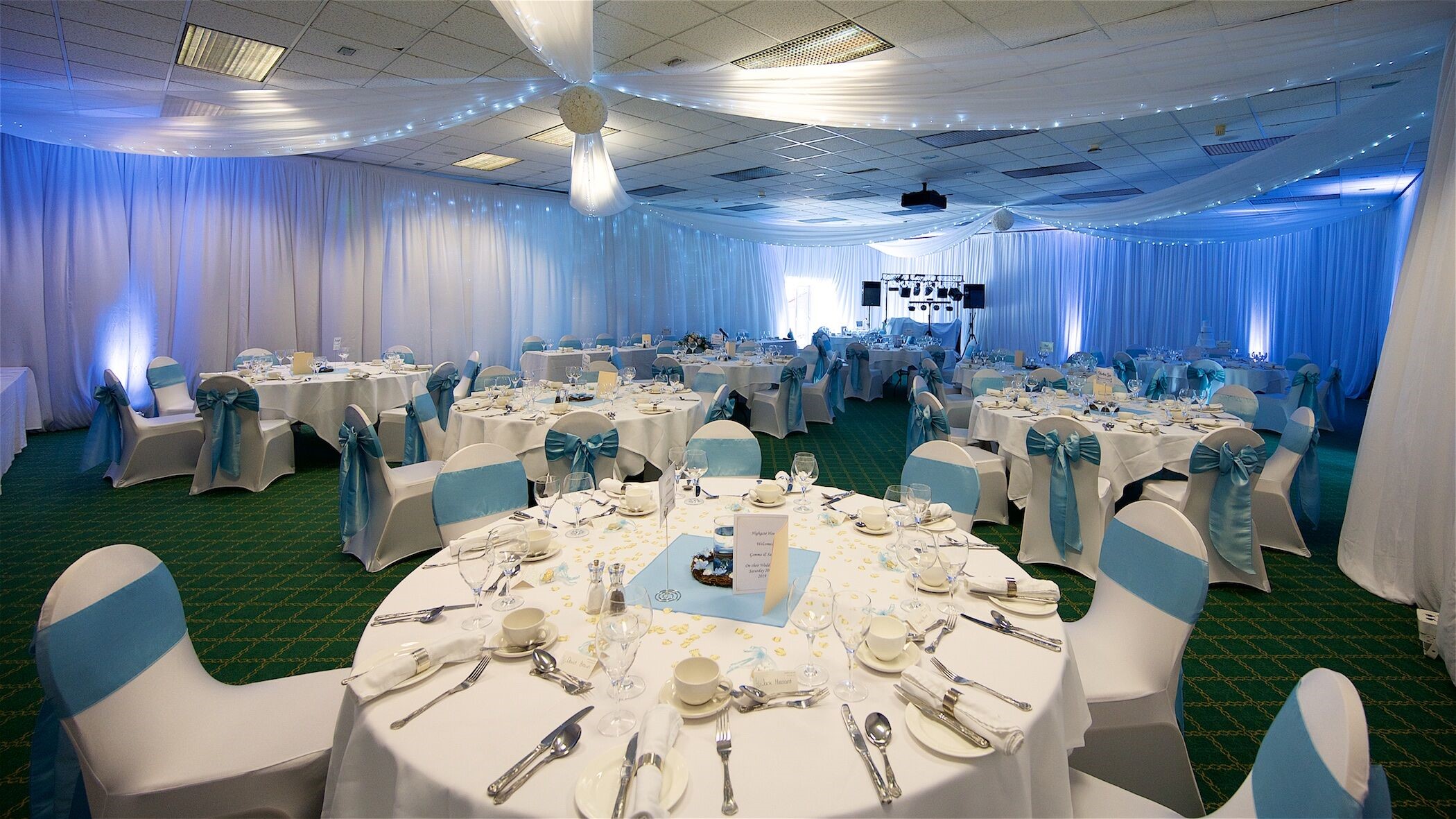 What would you like to add about us and the staff involved in your big day?
The staff at Highgate were brilliant throughout the whole process from the initial meeting, to the emails during the planning process, to our final meeting and meal taster session. The staff were eager to help us with whatever they could to make sure the day was perfect. Even on the day itself the staff did everything they could to make sure it was perfect and that Sam and I were happy.
"Our wedding was the most perfect day either of us could have ever wished for. Celebrating with our friends and family at this beautiful venue was the icing on the cake. We are so grateful we got to have our special day at Highgate House "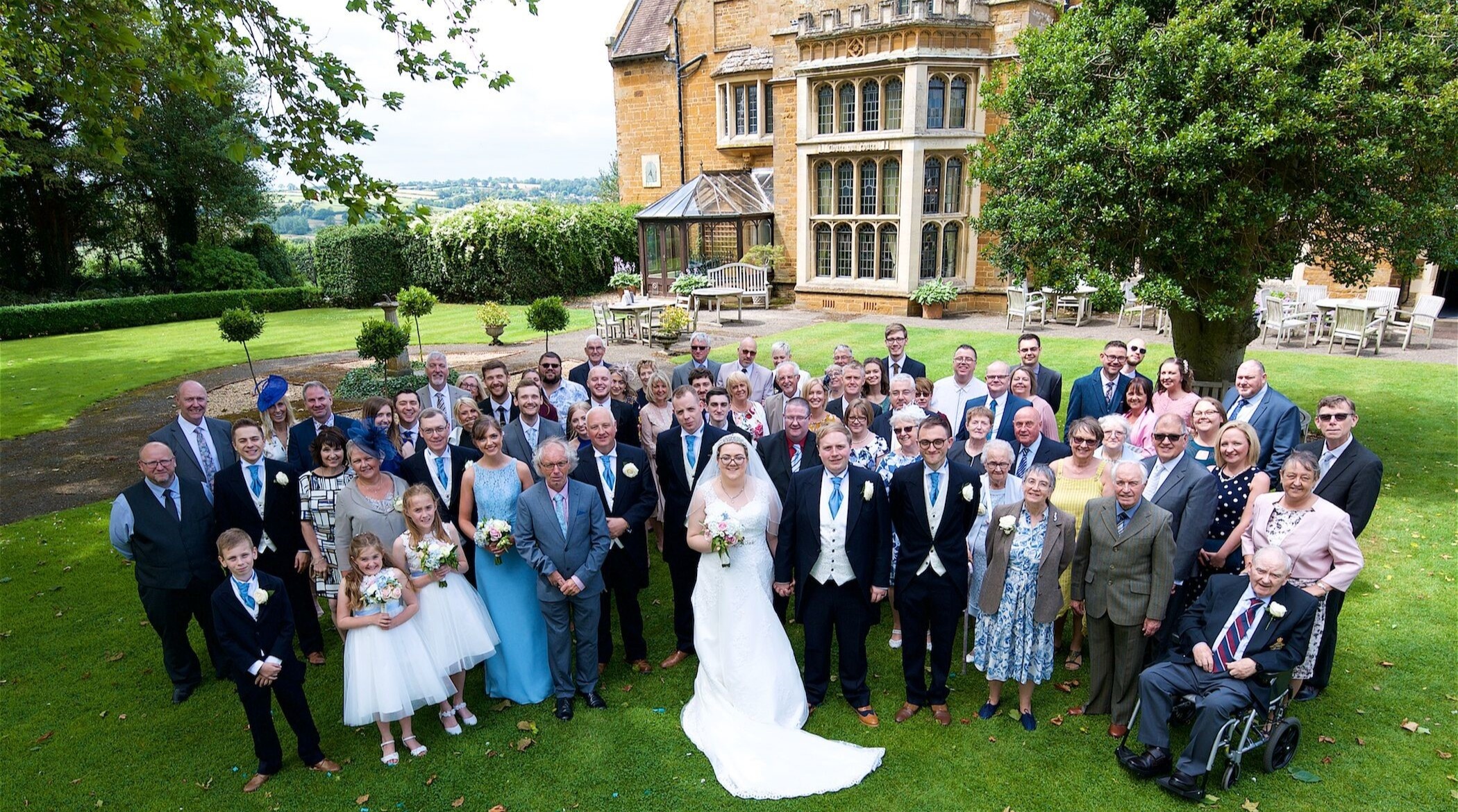 Photos by from Luminex Photography.