Rachel and Michael celebrated their wedding at Highgate House in March. Read all about their special day below:
Tell us your story (how did he/she propose?)
We met on the internet (plenty of fish), 3 and half years ago. I had given up on internet dating and if you ask Michael it would take me 24 hours to reply to his messages! It wasn't until I went to Oslo for a work trip that we actually started talking and then the rest is history.

Michael asked me to book time off at the end of September for a surprise trip so immediately everyone said that was when he will propose as we were going to Rome. However, that was a decoy! He actually had it planned for a night away in August when we went to our now favourite hotel in the Cotswold, The Fish. We were staying in their hilly huts and he did it once we were ready for dinner on our private decking. It was perfect and a complete surprise for everyone, which is what he wanted as I am not very good at being surprised.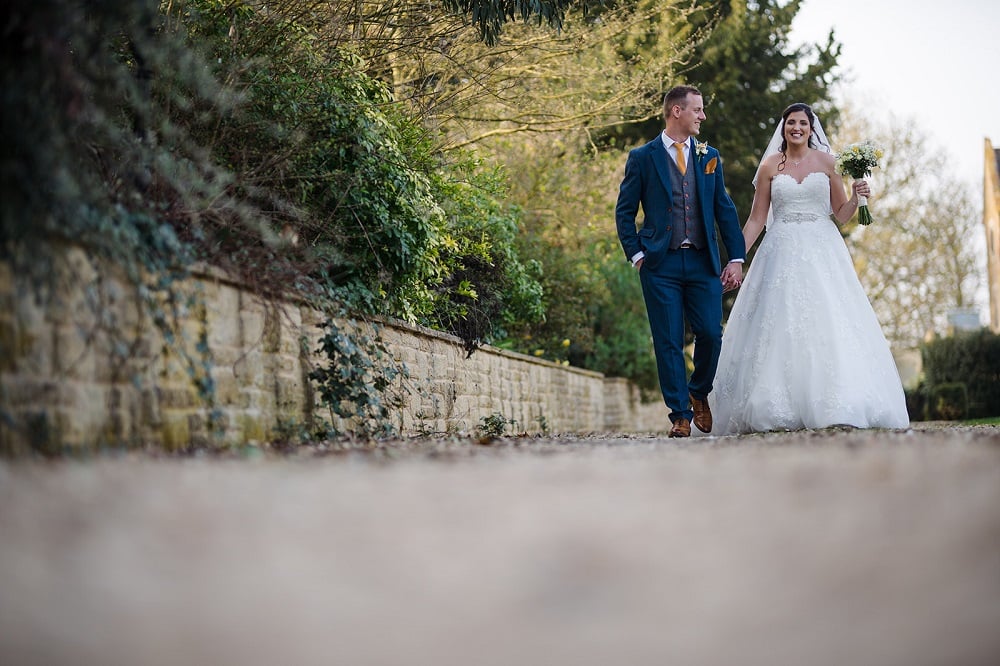 What made you choose us as your wedding venue?
Having worked at Highgate House I always said that I didn't want to get married there. However, we started looking around a number of other venues and quickly realised that what we have at Highgate House is really special. The food and atmosphere is perfect for a wedding. It also meant that I knew the food and service would be amazing and knowing all the staff it was one less thing to worry about. I just knew that they would all work so hard to make sure the whole day went well.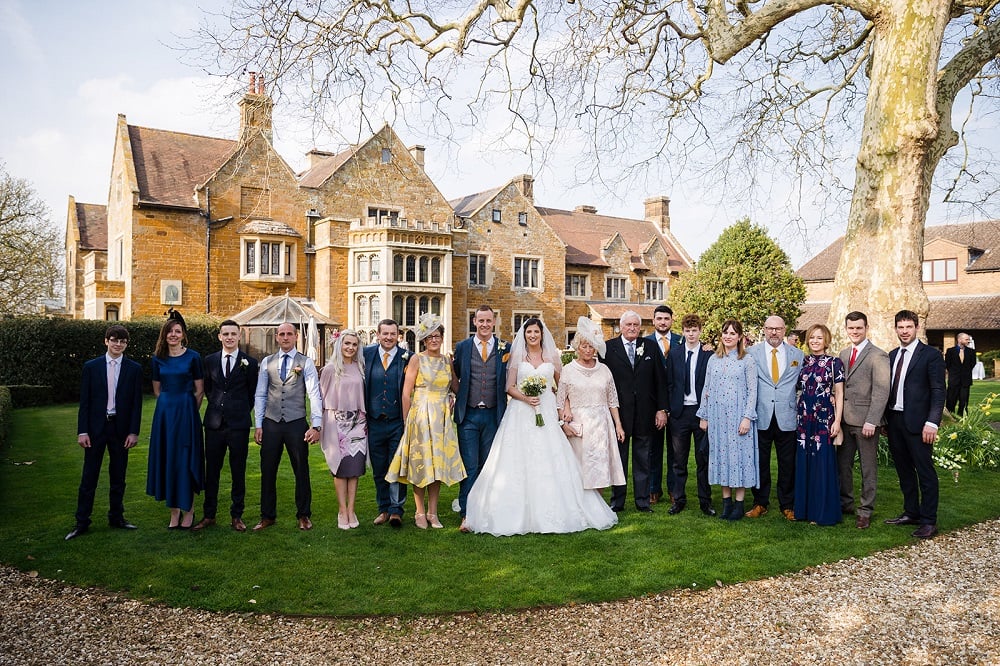 Which suppliers did you use?
Sky Photography, Liam Glavin Video, Classic Carriages, Style Events, Will Gray Magic and Bob and Barry (Vintage Music) for the DJ, sweets and LOVE sign.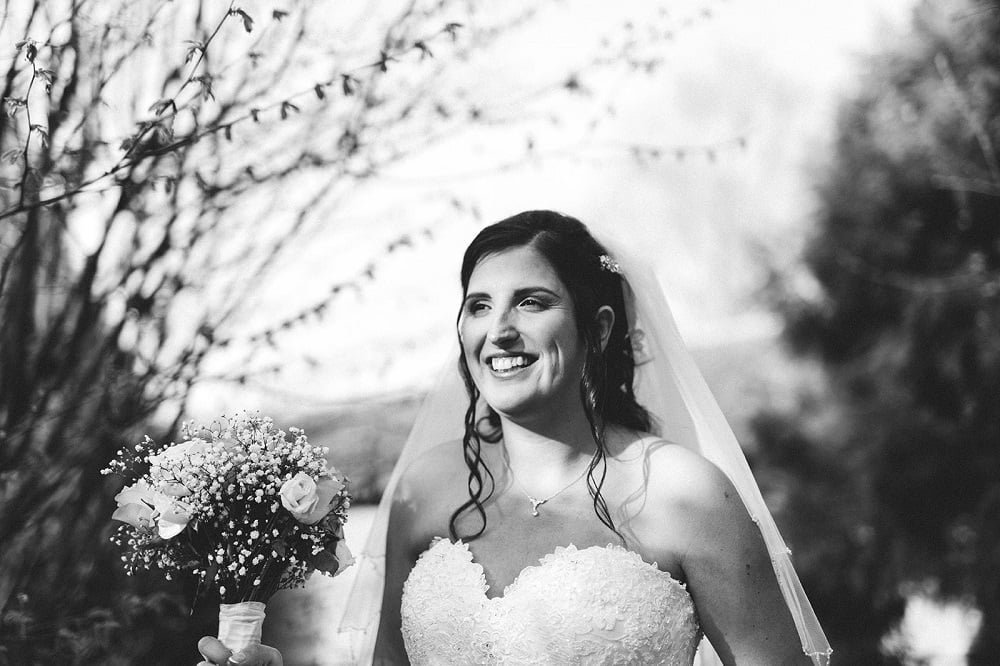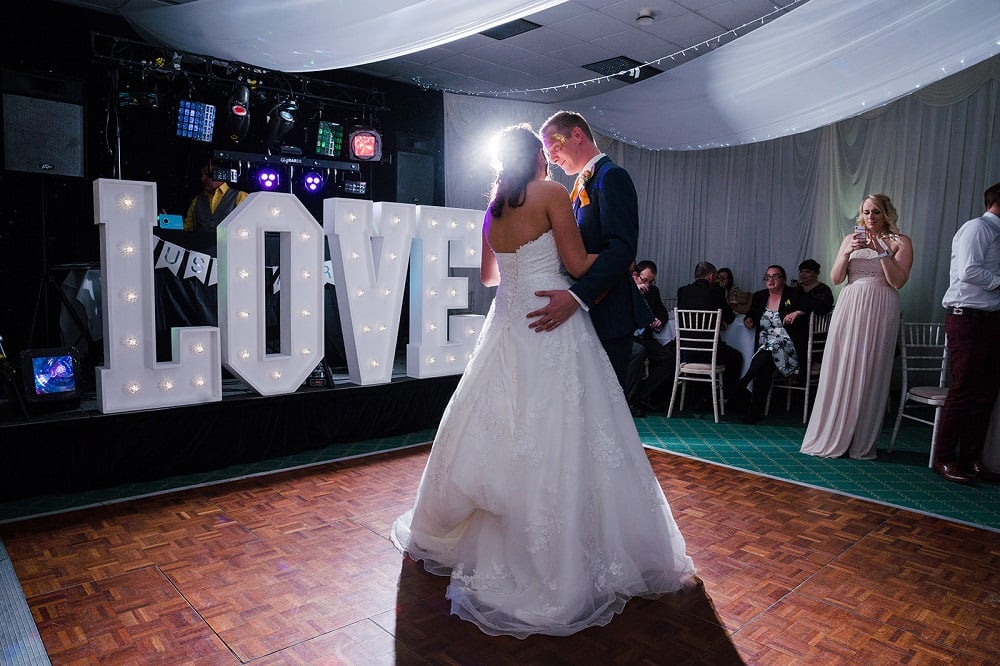 On the day, what were the best bits & what made the day memorable?
I loved everything on the day. Having all the people that we love and care about all in one place was amazing. The food was the best and we had so many comments about it. The flowers, venue decorations and the sunshine just added to how good the day was. I also loved the flower wall and the glitter face paint - it took me a couple of months to persuade Michael to let me have both and I'm so pleased that we did!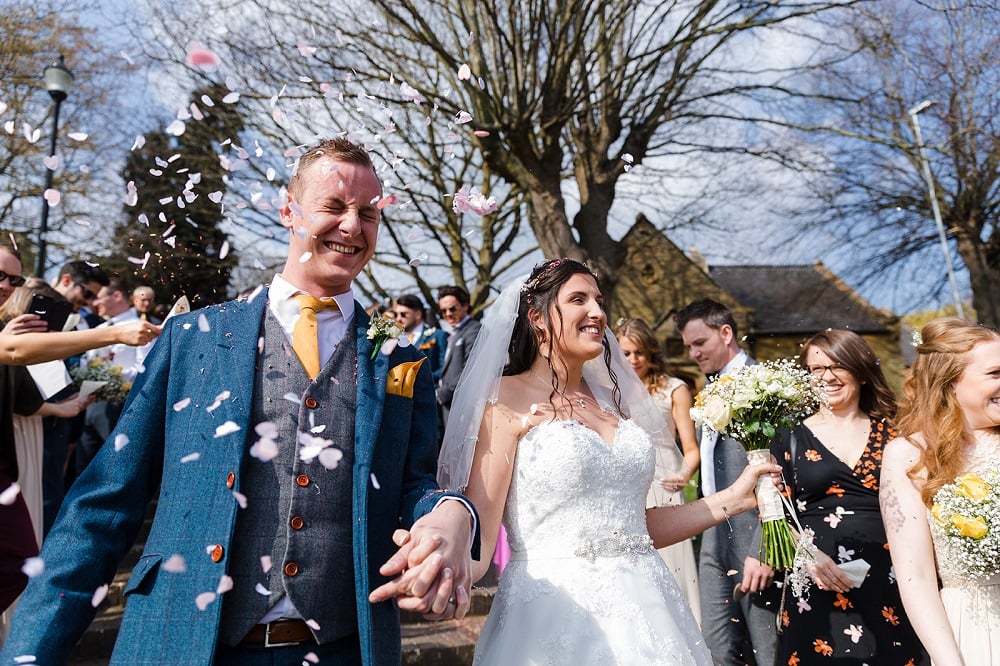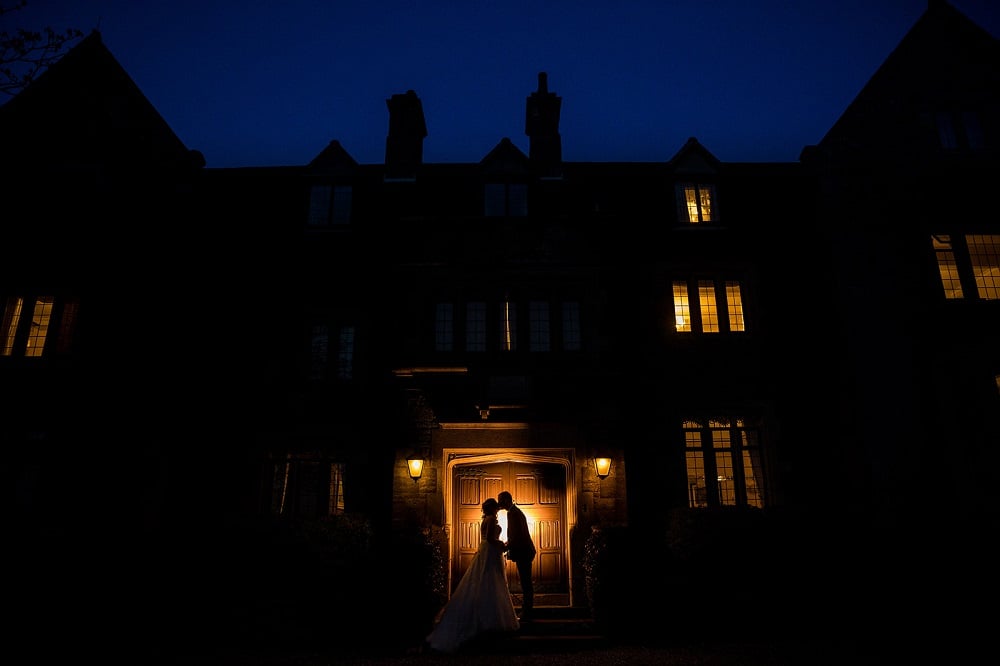 What was your vision/theme and how did you make it happen?
Spring! Daffodils! Yellow, light and airy. My new best friend quickly became Pinterest - I would find the ideas and then look on Esty. I wanted everything to match and link together from inside to outside.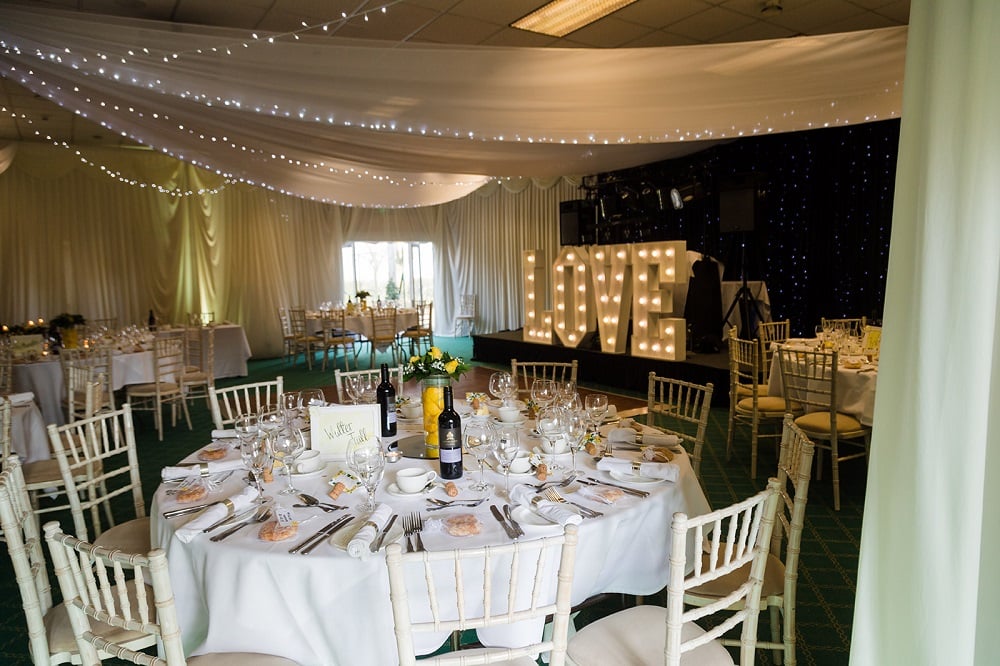 How was the food on the day?
The best ever. We have had so many people say it was the best wedding food they have ever had. There was so much of it, no one went home hungry. At our menu taster we couldn't decide because we tried so many nice options. Everything went together so well in the end and the lamb was perfect with the spring season.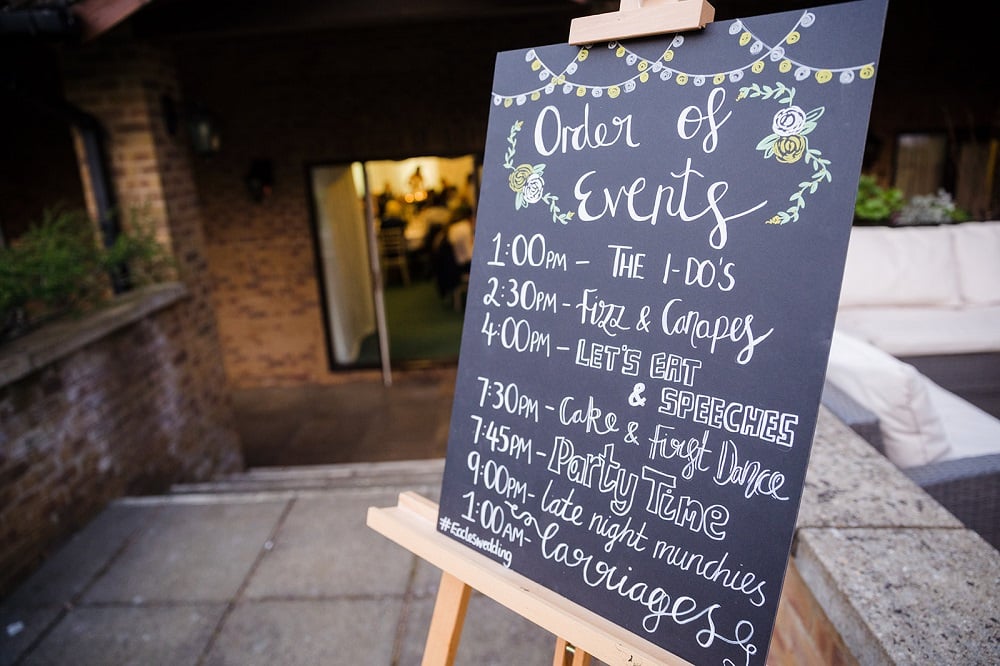 What/who helped during the planning process?
We did a lot ourselves in terms of ideas, but I also asked my Mum before making any final decisions. We had a lot of friends help us as well, from my wedding hair and our flowers to the place cards/ table names, which were all hand stitched by my bridesmaid, Jodie. I loved them so much and they were a great personal touch.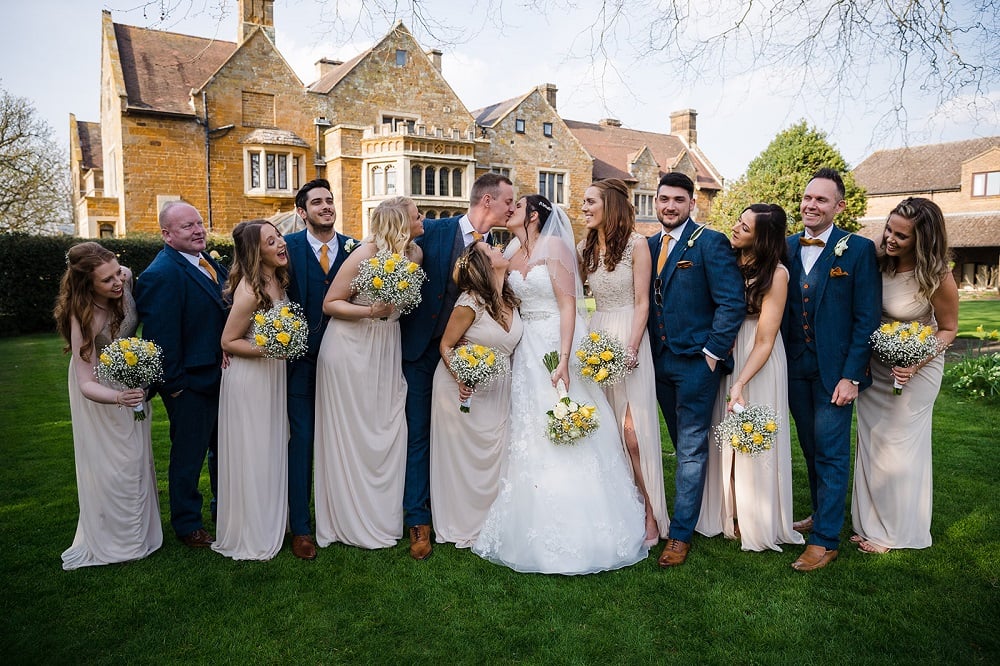 What's the best advice you can give a couple planning their wedding?
Enjoy it. I didn't feel like the day went fast, it was really relaxed and I enjoyed every moment. Now it is all over I feel like the whole experience went so fast, it's all over so quickly and that was with 17 months planning and 6 hen dos!

Also only have one list. At one point I had about four different ones and it was very confusing so I ended up making one really big one which worked a lot better for me. I know it is easier said than done, but do what you want, it's your wedding, no one else's! I am lucky my family all get along but I know not everyone's do and it can be really hard to please everyone, so just please yourself.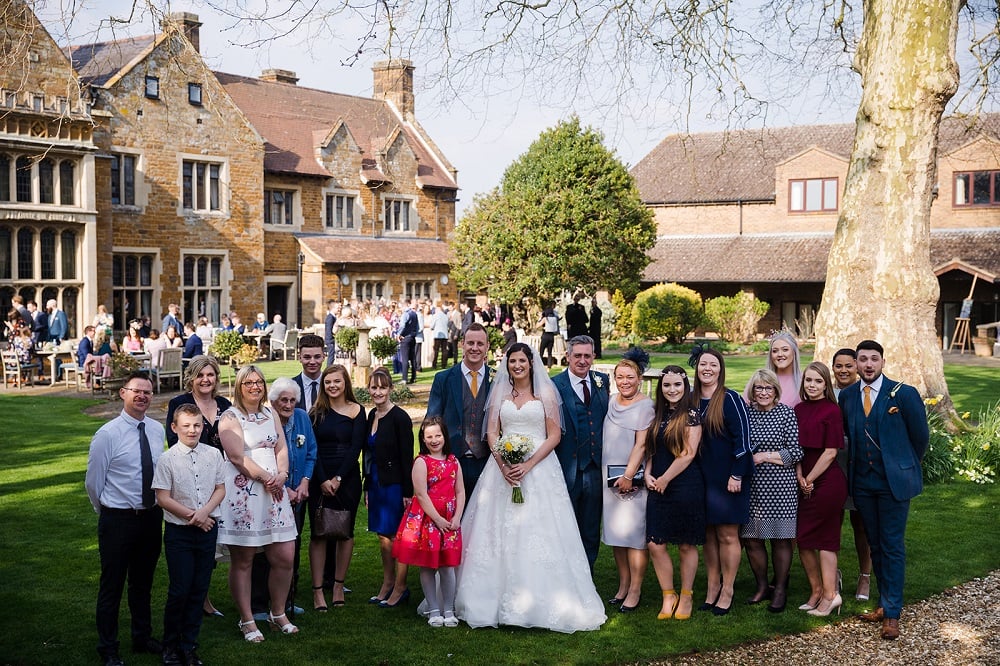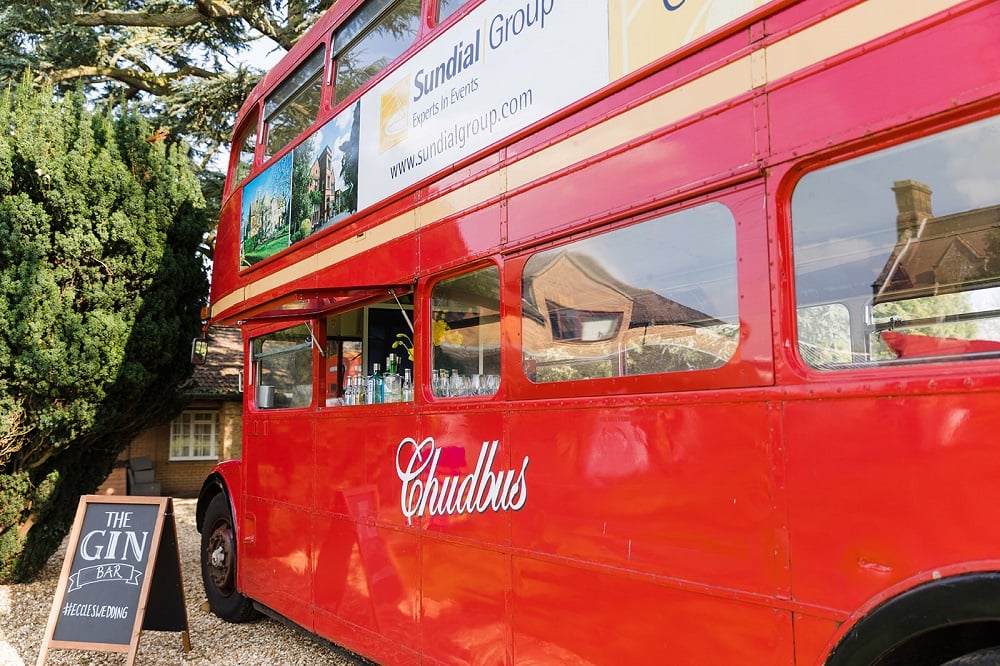 What comments would you like to add about us and the staff involved in your big day?
The service and personal treatment could not be faulted. Raj and Sarah were great all day in making sure everything ran on time and we were where we should be. Sarah saved us some canapes so we didn't miss out and Becky was great the day before with my bridezilla requests!

The bar staff were so good as I know we kept them busy, but not one person moaned about having to wait for a drink. Also to housekeeping, who I made put "hangover kits" in over 65 bedrooms, I know that isn't something they do on a day to day basis, so I am grateful that they did - it really helped with the personal feel I wanted to create.
Even though it was the wedding planner Ava's first wedding, she was so supportive on the day. During the time between the old and new wedding planner starting, Lisa also stepped in and kept us fully informed, I was never worried.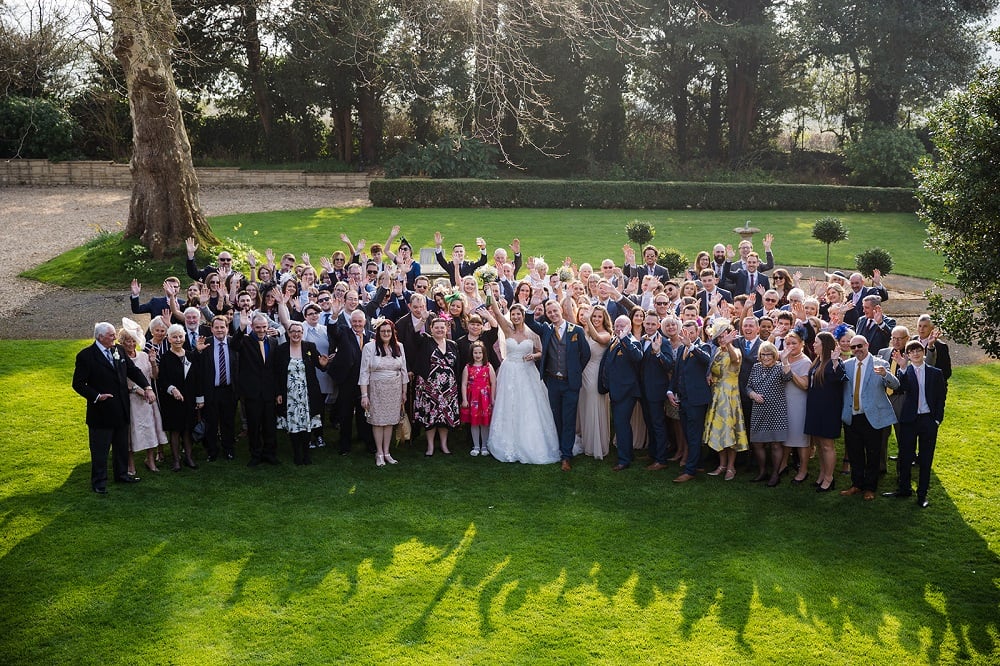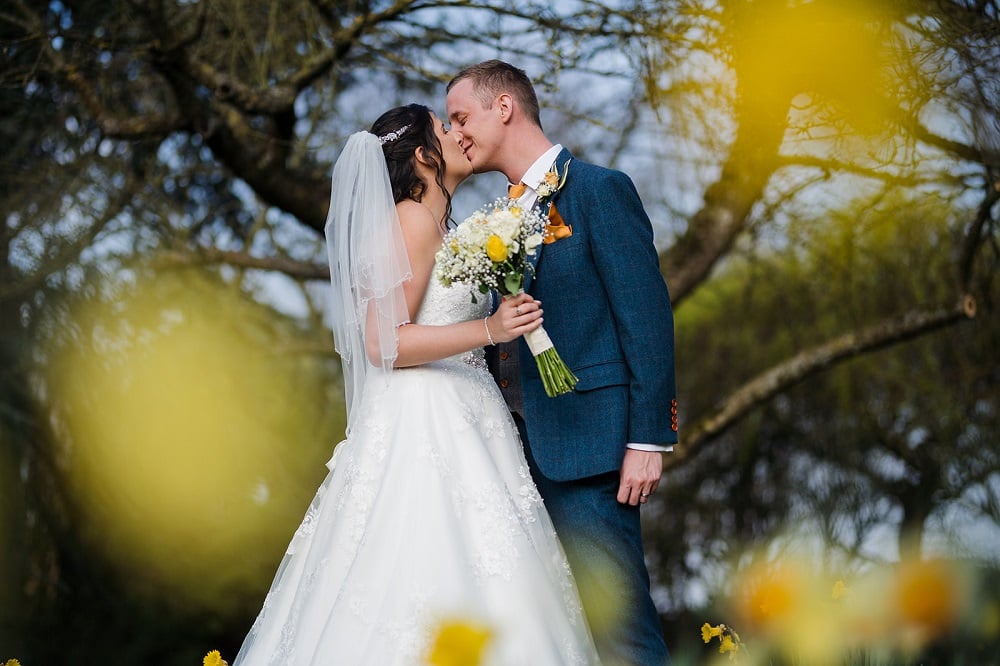 "It was honestly perfect. We couldn't have wished for more and are so grateful that Highgate House allowed us to share our special day with so many of our friends and family."
Photos by: Sky Photography