Natasha and Alex married at Highgate House in June 2018. Read all about their special day below:
Tell us your story (how did you meet, how did he/she propose?)
We knew each other many years ago as I was friends with Alex's sister but lost touch due to everyone going off to university etc. We then randomly met again about 8 years later when I was covering a few shifts at Gregg's. On the first shift he didn't spot me until he was about to leave and I was surrounded by customers. The second week we couldn't talk as it was so busy. Then finally on the third week we had time to talk and swap numbers and it all went on from there.
As I've since heard from Alex, there were apparently a few attempts at a proposal. The first was at a restaurant on our anniversary, unfortunately the ring had been delayed. The second I got talked into climbing the highest mountain in England.; it was extremely windy and foggy when we got to the top and so that idea was abandoned! Third time lucky, he proposed at home. I was looking at my emails on my computer and thought he was just being a bit odd kneeling behind me so I ignored him until he finally got me to turn around. At this point he asked and I was so surprised I started giggling, after a few seconds I said yes!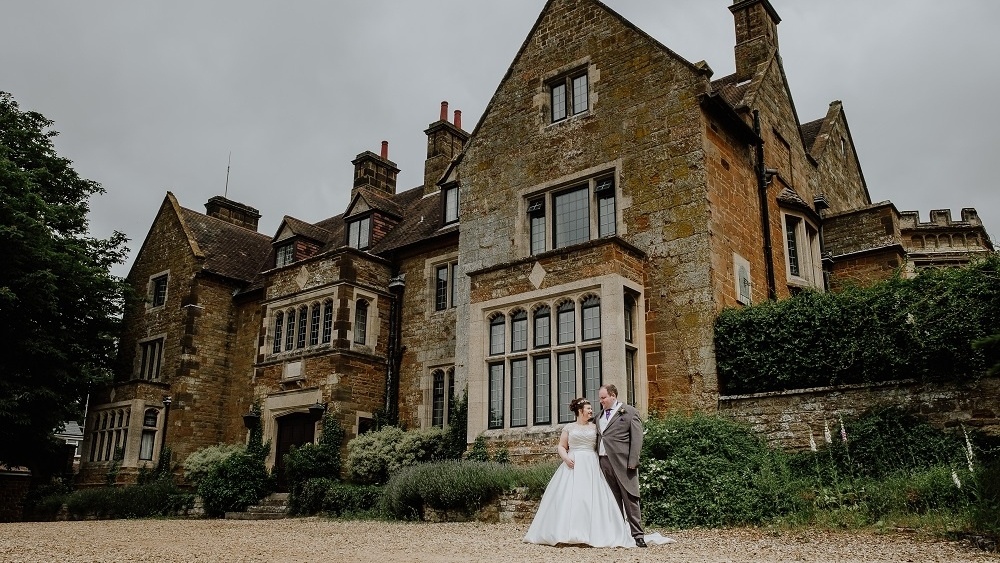 What made you choose us as your wedding venue?
We had been given a voucher for a meal there as a gift and loved the venue and the food. After visiting the venue we decided it was definitely on our list. We later came back and saw how beautiful the venue was during the day and also found out we could have afternoon tea as the wedding breakfast - we were sold.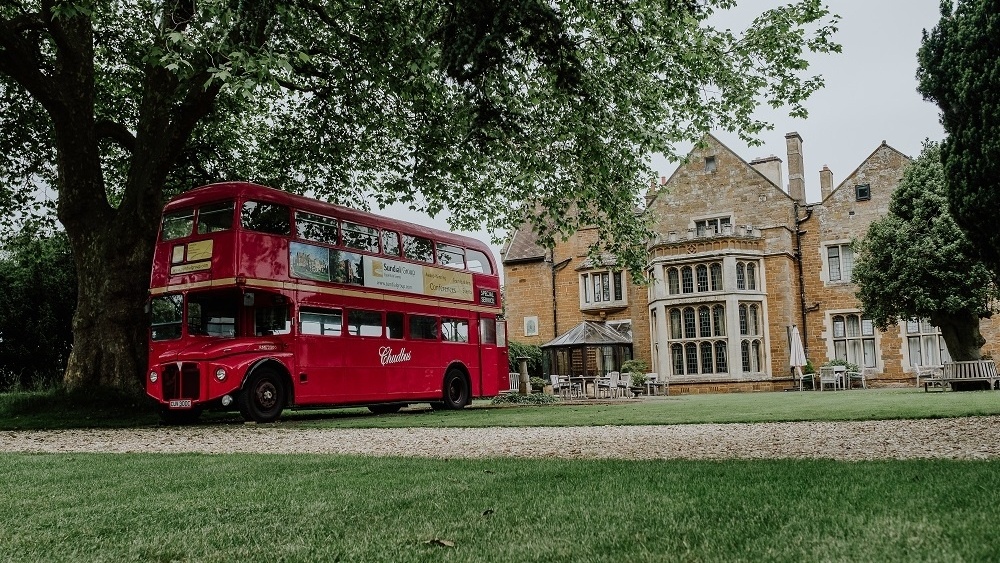 Which suppliers did you use?
Flowers by Eden, Lee Glasgow Photography, Party Linen/Stingray events, Courtyard Bridal boutique, Ellie Bakes, Lady Rose, Barry and Bob Halliday, High Maintenance
On the day, what were the best bits & what made the day memorable?
The whole day was absolutely amazing, I'm not sure I could choose a favourite part. Being surrounded by family and friends made my day so memorable and walking into the Baronial Hall with everyone there probably stands out the most.
The way Lee dealt with my nan will not be forgotten. She is known for taking large amounts of photos, and he took her under his wing when she was after pictures and even took some on her camera for her. The staff also looked after everyone so well.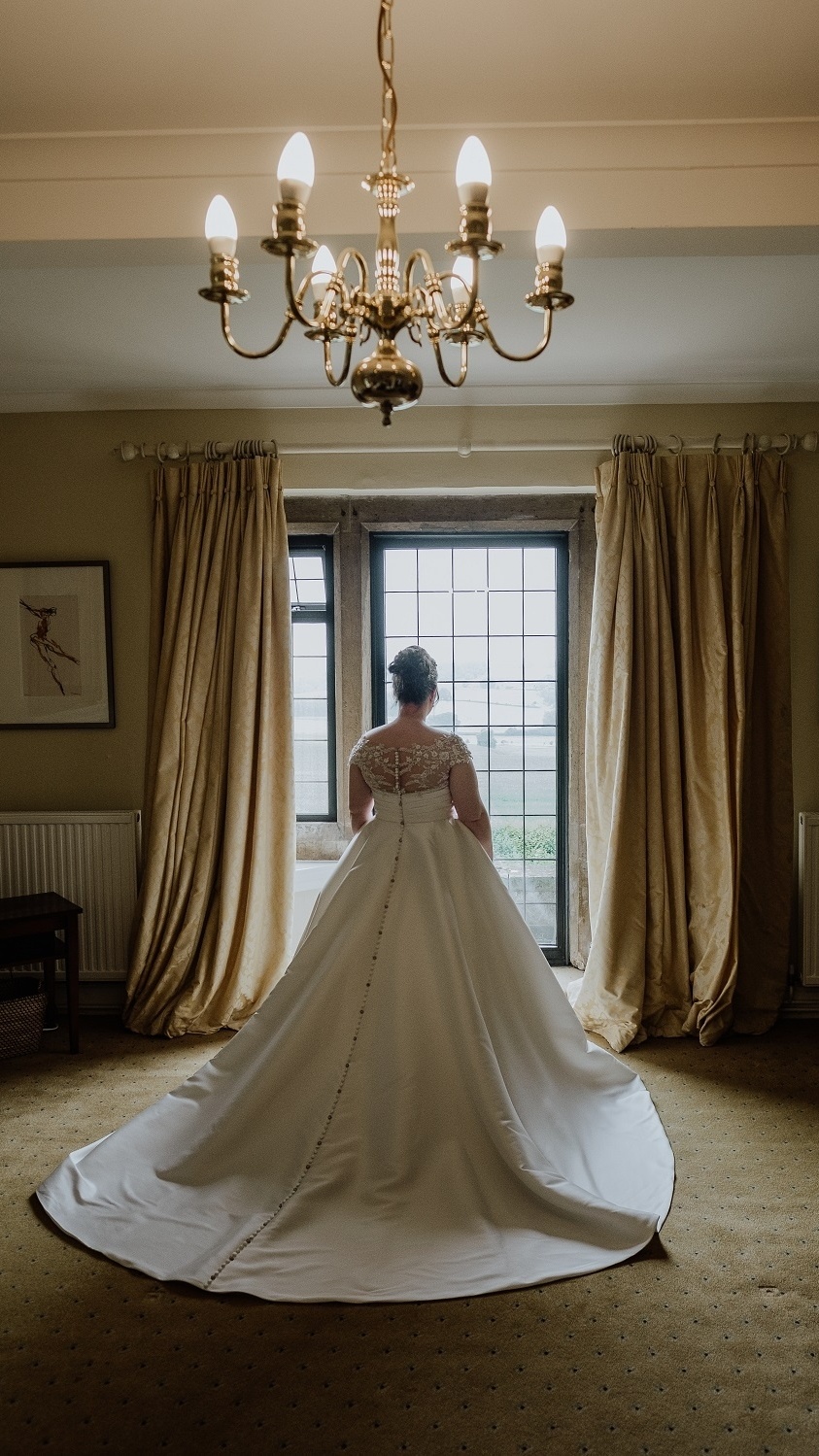 What was your vision/theme and how did you make it happen?
My vision was mostly using the colour purple and using a loose book theme as we are both book lovers. I'm not the most creative of people so a lot of the time I gave some vague descriptions and everyone made it come to life for me. The end result was beautiful.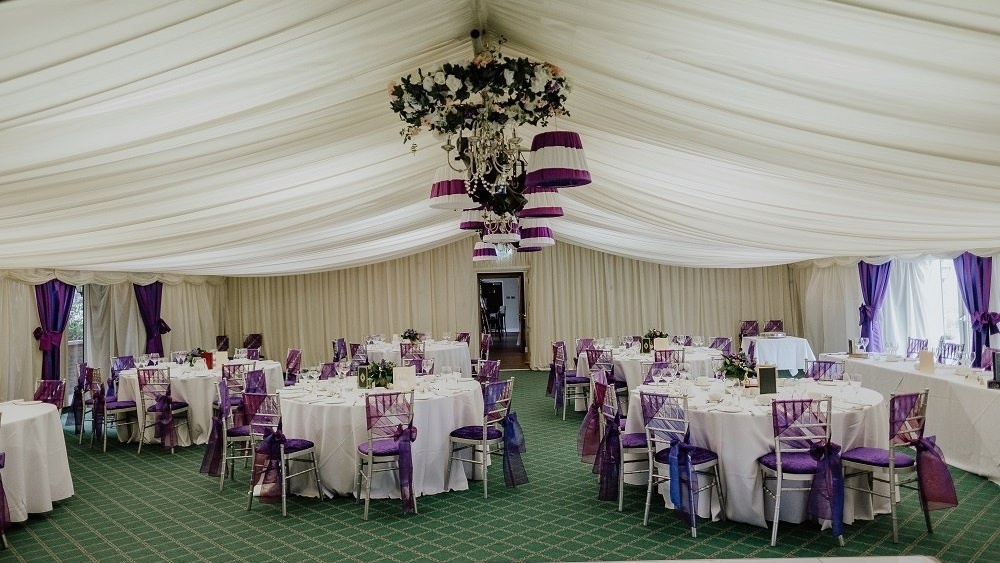 How was the food on the day?
Everyone loved it. The afternoon tea went down extremely well, nobody was left hungry. We even put the leftover cakes out in the evening as people hadn't been able to finish them all earlier on. The barbecue also went down well, we had great weather for it outside.
What/who helped during the planning process?
Both of our parents helped out where possible and friends were helpful with advice for vendors to use. Siobhan our wedding planner was extremely helpfully on the venue side of things.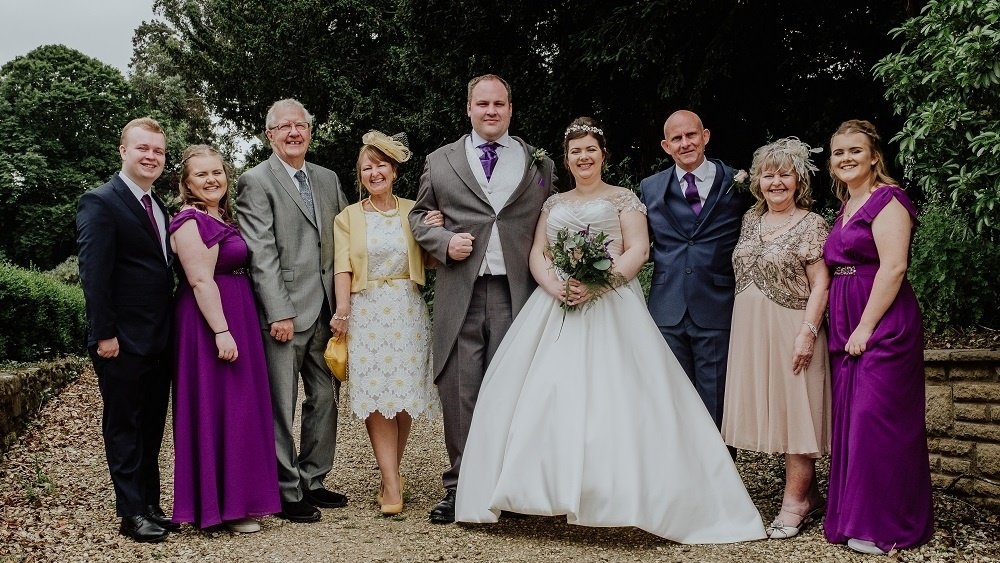 What's the best advice you can give a couple planning their wedding?
Don't stress out, enjoy the planning and the day itself. In the end the small things don't matter, it's about enjoying yourself.
What comments would you like to add about us and the staff involved in your big day?
The staff were all wonderful, everyone was so helpful and friendly and made sure that we were well looked after. I couldn't find fault with them at all.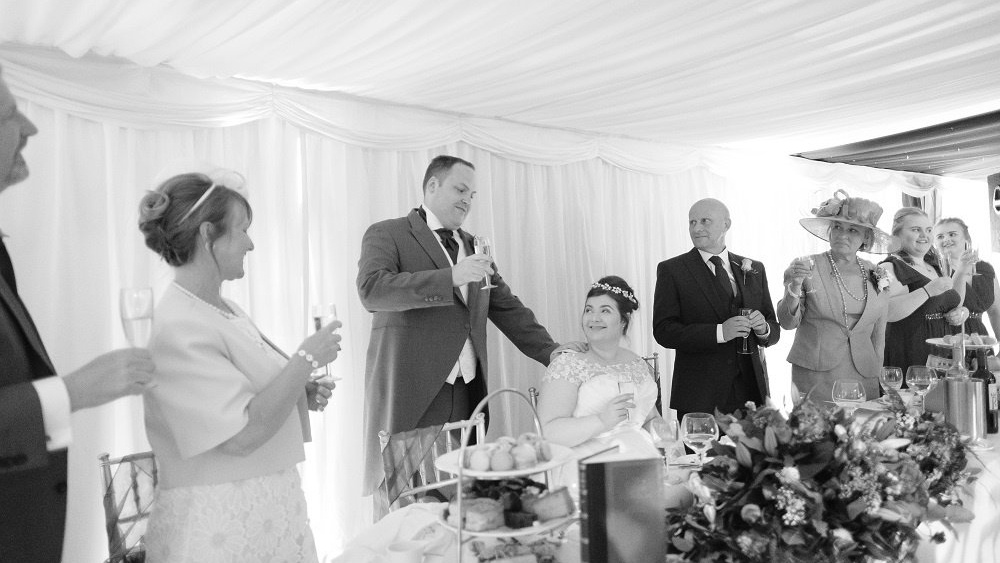 "A wonderful day at a beautiful venue with a bunch of amazing people. It was a perfect day."
Photos by Lee Glasgow Photography.