Natalee and Dominic married at Highgate House in September 2018. Read all about their special day below:
Tell us your story (how did he/she propose?)
We met playing hockey for Wellingborough Hockey Club back in 2014. Dom and I used to acknowledge each other at hockey training, but the moment that kick started our relationship was at one of our favourite restaurants - Wagamama. Sat diagonally across from each other, we kept on catching each other's eye but we weren't 100% sure if we were knew each other. Dom used to have dreadlocks and he had just recently cut them off, now sporting a Lenny Kravitz 'fro which made me instantly discard the possibility of it actually being him! Dom was also doing the same thing, because he was used to seeing me in a bobble hat and hockey kit. It was only during the following week's Christmas Fun Day that we ended up chatting and the subject of Wagas came up... turns out we were there at the same time!

From then onwards, we just clicked and instantly started up a relationship that would become an amazing partnership. (It's probably important to note that it only felt right to have our first date at Wagamama!) We had many 'moments' where further connections would bring us closer and still do to this day, we knew very quickly that this was something special. Within 10 months of being together, we bought our first home which saw our relationship grow even stronger. Fast forward a further 2 wonderful years and we were getting ready to go on a very special holiday to South Africa (where I was born). A lot of friends and family (me included) thought that Dom might pop the question during our holiday in South Africa, but little did I know that Dom had been secretly planning to pop the question a little sooner!

It's the 14th of November, 2017 (my birthday), and Dom has bought me some wonderful presents to open up at home. I'm under strict instructions to open a big envelope last - he's noticeably excited which makes me smile. I open the big envelope and it's a personalised card with a collage of our photos, specifically picked to highlight key moments in our relationship. Upon opening the card, it reads the following:

"This isn't just any birthday card. This is to my girlfriend, my favourite, my Gilly, my sugar dumplin', my rock, my world, my gravity. However, there are two titles I am yet to call you, but we must start with one before the other. Natalee Gilbert...."

At which point, I'm trying to think of the two titles and look up to find Dom on one knee with the most beautiful engagement ring! What this also proved, is how well he knows me. During our third date, we were talking about marriage and I asked Dom to describe the engagement ring he would buy for me. He described a sapphire (blue is my favourite colour) and diamond, white gold ring which is exactly what I would consider to be the perfect ring. So yes, when Dom proposed, he had it bang on - my beautiful sapphire and diamond ring!
What made you choose us as your wedding venue?
We fell in love with Highgate House as soon as we arrived! The views of the main country house and lawns as you drive down Grooms Lane, followed by the amazing Baronial Hall.

It had the perfect atmosphere with plenty of different locations for you and your guest to relax and explore. We also loved the family feel you get from the staff at Highgate, they are amazing! Special mention to Siobhan who was fab from Day 1, helping us secure our date very quickly (we didn't want a long engagement) and kick starting our wedding planning in manageable chunks. For us, it was a gut instinct that Highgate House was our perfect wedding venue and we weren't wrong.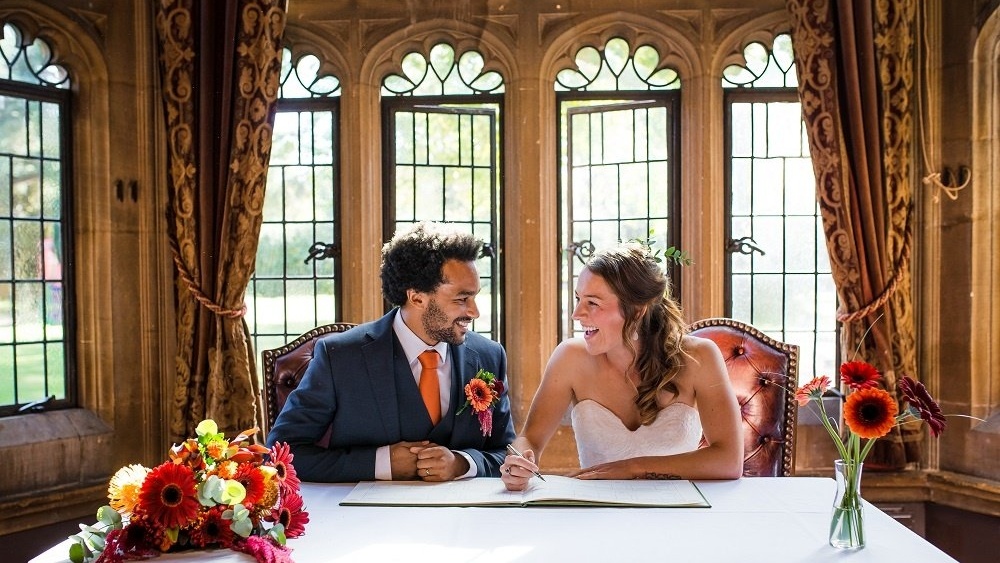 Which suppliers did you use?
To capture our special day, we used Maxine Olsen from Do You Realise? Photography and for the music we used Barry and Bob who did an awesome job of getting the party started! We chose Jack Haddon for our wedding flowers - button holes, bouquets and venue vases. Our wedding cake was lovingly made by Sheridan Marcano (Dom's amazing Mum) which was incredible! The rest of the wedding prep I either created or sourced myself, being a lover of design and creativity.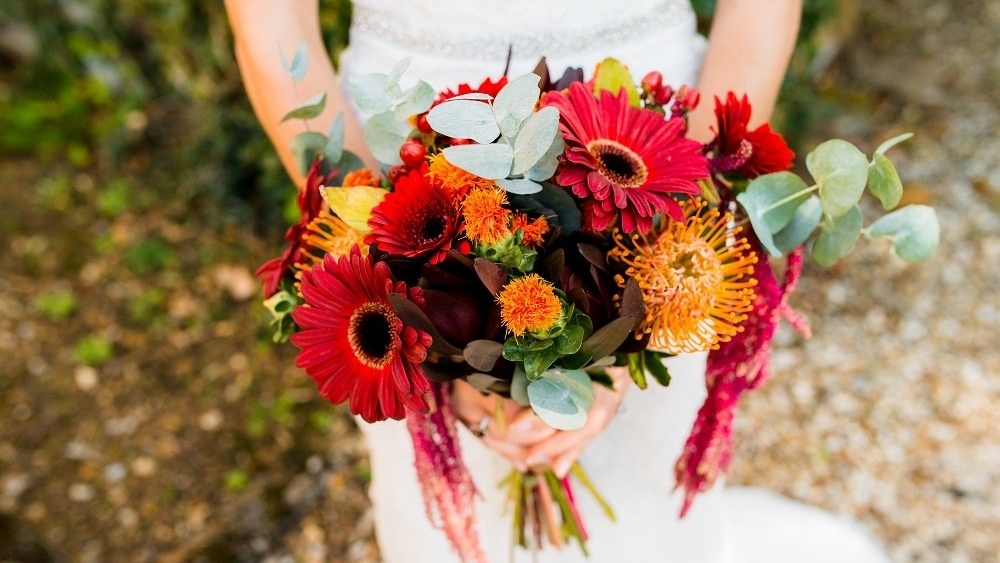 On the day, what were the best bits & what made the day memorable?
The whole day was amazing from start to finish - we want to do it all over again! For me, I loved arriving at Highgate to a huge, friendly smile from Siobhan. It felt like I was being greeted by a friend, instantly making me feel relaxed and excited for our special day to begin. Our registrars were fab, so happy and bubbly - they even gave my Dad a shortbread biscuit during my interview to help him calm some nerves! The giggles began right from the word go and they continued throughout.

Some other best bits would have to include the speeches - full of laughter and emotion; cutting our amazing wedding cake; having a quiet few minutes with my new husband before our first dance; our first dance and then spending the rest of the night on the dance floor! I also loved seeing the Best Man drinking out of our giant Martini Glass (which did have sweets in)... he put it to good use to drink wine and share around! Above all, what was most memorable was seeing all of our loved ones together enjoying themselves as much as we did.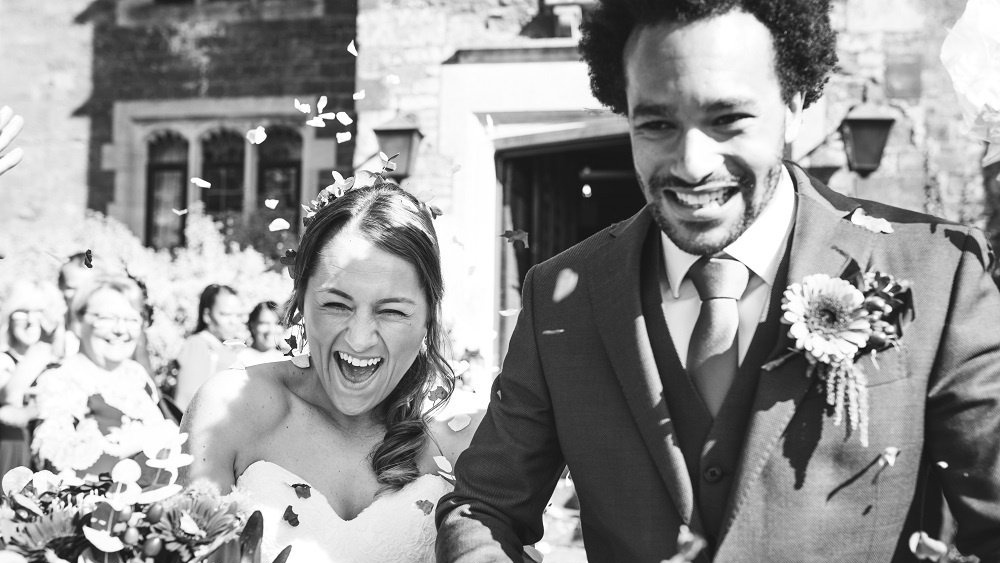 What was your vision/theme and how did you make it happen?
No big vision or theme to be truthful, we just wanted to encompass a few things about us to make our day extra special. With my South African roots and Dom's Caribbean roots, we settled on our colour theme quite quickly. Burnt orange, burgundy and green created a bright and warm theme for our wedding which worked perfectly, especially with the autumn sunshine! The men wore burnt orange ties with burgundy pocket squares to compliment there blue suits. The ladies wore burgundy dresses with burnt orange and red tones featuring in their flowers.
I knew I wanted to have Proteas and Gerberas in my bouquet (South African and my favourite flowers) with plenty of Eucalyptus. Our florist also made me a small hairpiece to finish off my hairdo perfectly - I loved it! Finally, with my love for design, I was able to create all of our stationery and finishing touches to keep a consistent theme from our invites through to our wedding day.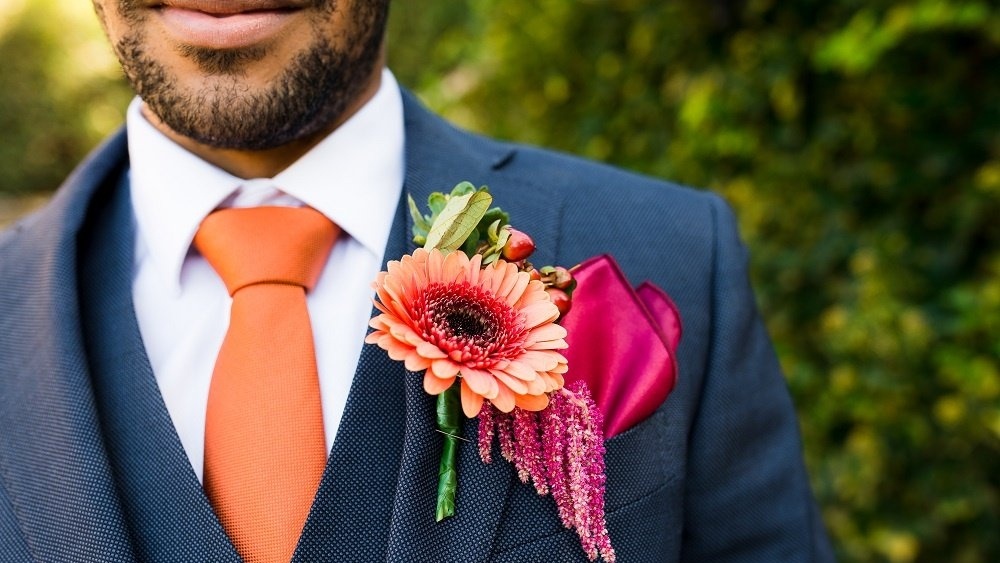 How was the food on the day?
The food was amazing! So many compliments about how delicious the food was. We chose curried butternut soup for starter, pork loin for main and baked raspberry cheesecake for dessert. Even with a couple of unusual dietary requirements, the team at Highgate House made sure it was perfect for each of our guests.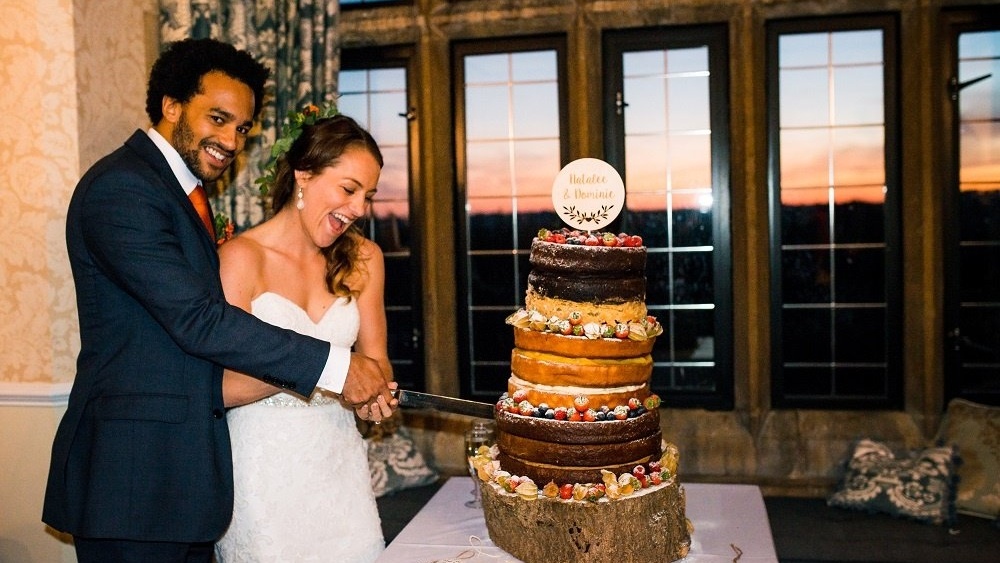 What/who helped during the planning process?
Siobhan was fantastic - constant source of support with all of my questions that I kept firing at her! She helped us to breakdown the planning process into manageable chunks with scheduled meetings to run through the finer details. Always knew that we were in safe hands with Siobhan and the rest of the team at Highgate House - they were fantastic.
Of course our families were a huge support too, helping to finalise details and source bits for the big day. Dom laughs at me, but setting up my spreadsheet was a huge help too to keep me on track.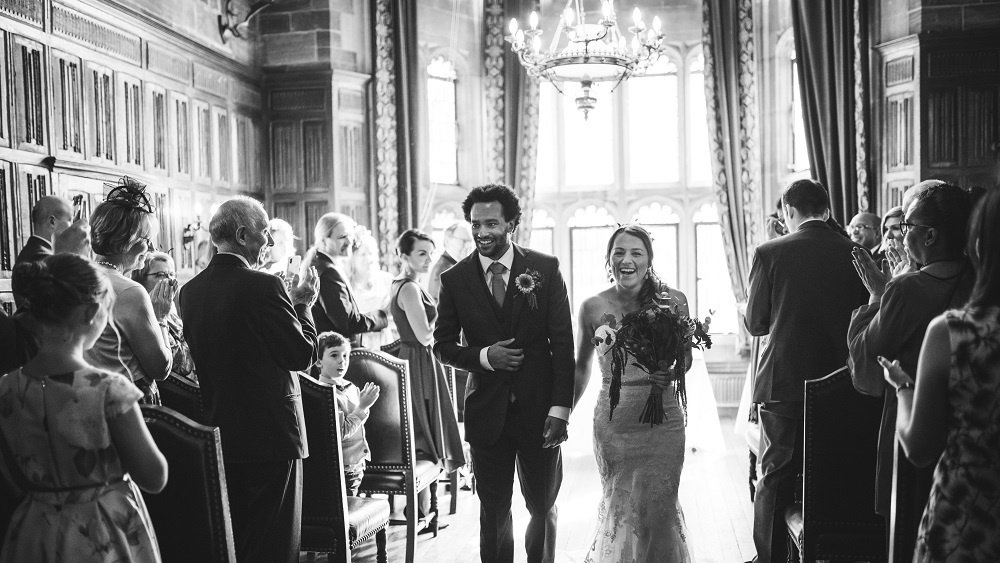 What's the best advice you can give a couple planning their wedding?
Always remember it's about you and your partner - if you want something to be a certain way for your big day, then just ask! Everything that we wanted for our wedding day was down to Highgate being extremely open and accommodating - giving us the freedom to personalise our day. Don't try to over complicate things either, your guests are more than happy to mingle, eat, drink, talk and dance!

I would also encourage you to make some time for you and your partner. We had some lovely moments where Dom and I were able to just grab a few minutes together and reflect on how amazing the day was going. Trust your venue too - they know what they're doing and they make everything happen seamlessly.
What comments would you like to add about us and the staff involved in your big day?
Everyone at Highgate made our day absolutely perfect - we loved every minute of it. From Siobhan, to the chefs, to Raj helping us collect all of our bits the next day, we were looked after tremendously by Highgate.

To top it off, during breakfast the day after our wedding, the owner even popped over to say hello and check in on how our special day had gone.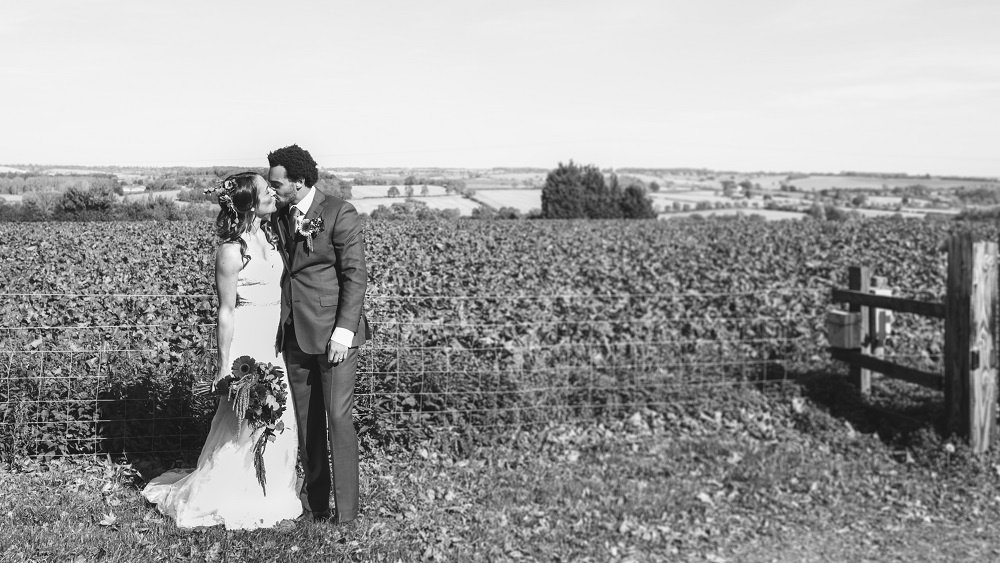 "The best day ever! We loved every minute of our wedding at Highgate House - we will always cherish our special day and all of the amazing memories. Nothing but happiness, laughter and good times!"
Photos by: Do You Realise? Photography