Luisa and Stephen celebrated their Christmas themed winter wedding at Woodside in December 2016. Read more about their special day below:
Tell us your story (how did you meet, how did he propose?)
We met in Birmingham in April 2014. Stephen proposed when we were living and working in Dubai. He proposed on New Year's Eve. He went to make me a cup of tea in bed and came back with a red rose, glass of champagne and a diamond ring!
What made you choose us as your wedding venue?
It is a venue that I have visited several times for New Year's Eve celebrations and my parents had attended a wedding there before. We knew that the grounds and the food were amazing.
Which suppliers did you use?
We pretty much made everything ourselves! My auntie did our flowers, I made my own cake and wedding stationary. Our photographer was Howling Basset Photography.
On the day, what were the best bits & what made the day memorable?
It is nearly impossible to say what the best part was. Andra made sure that the day flowed to perfection. I didn't feel worried or anxious about anything all day. The food was incredible - our guests are still talking about how delicious it was. The stunning surroundings made for the most beautiful wedding photographs. The whole process has been made so stress-free by Andra and her flawless organisation and she made it such a personal experience. She was so accommodating, right from booking the wedding right up until the day of the wedding: the day was even more perfect than we could have imagined.
What was your vision/theme and how did you make it happen?
Our theme was a Christmas theme which was really brought together by all of the beautiful Christmas decorations already that Woodside had. I also wanted it to be very candle lit and romantic. I made a lot to the decorations myself so was anxious that I wanted it to look a certain way. -Andra and her staff made the rooms exactly as I imagined!
How was the food on the day?
The food was sensational. Absolutely everything about it was absolutely delicious, right from the arrival canapés up to the breakfast the morning after.
What/who helped during the planning process?
Andra was amazing and really helped to plan the day. We planned a lot ourselves along with our families.
What's the best advice you can give a couple planning their wedding?
Be creative! Don't worry about things that are out of your control, the main thing is that you get married and you're surrounded by your friends and family. The stuff is is just stuff! Also, take recommendations from people in terms of photographers and suppliers. And have Andra as your wedding planner!
What (if any) comments would you like to add about us and the staff involved in your big day?
Every single member of staff at Woodside was polite, helpful and made an effort to make our day so special.
"The perfect day - better than either of us could have possible imagined."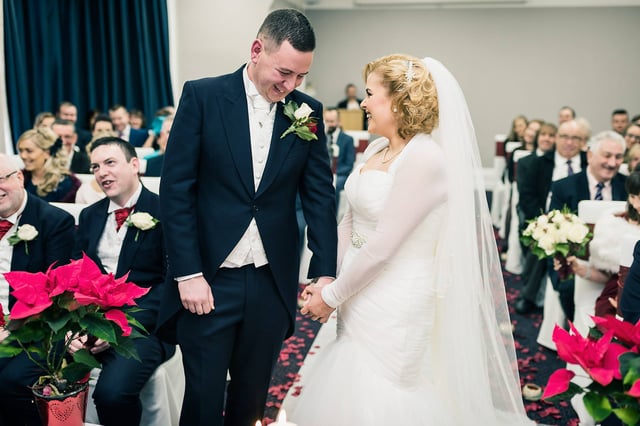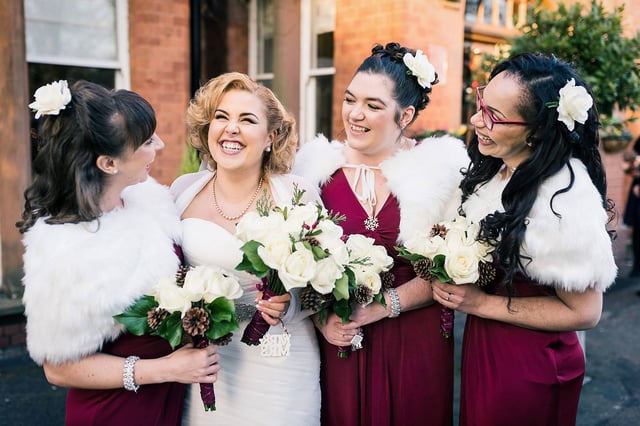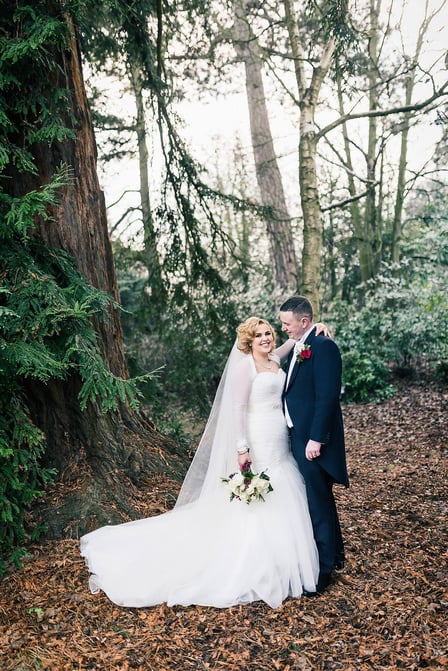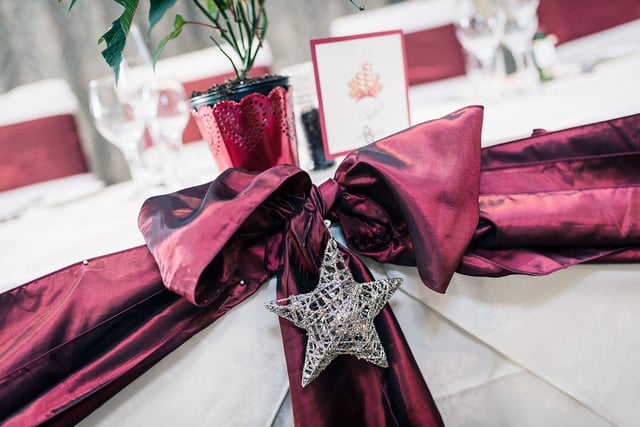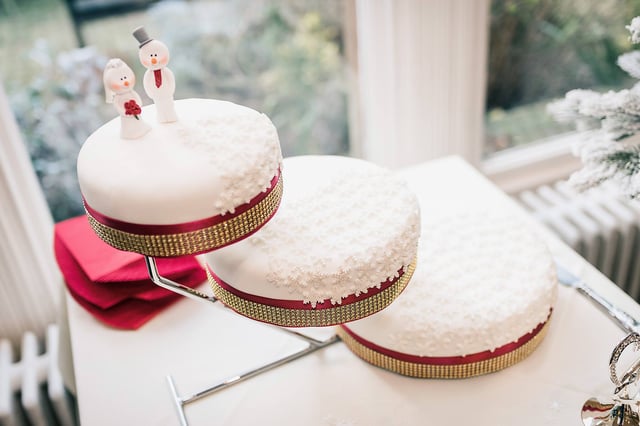 Photography by Howling Basset Photography