Debbie and Mike married at Woodside in June 2018. Read all about their special day here...
Tell us your story (how did you meet, how did he/she propose?)
We have been together 10 years and decided to get married for our anniversary. It was great to have our 4 children (now young adults) involved in the whole day
What made you choose us as your wedding venue?
I had been to Woodside years ago on a conference and remembered how lovely the food was. I loved the building, the grounds, the fact that the whole family could stay the weekend, and that there was only one wedding a day. It made it extra special.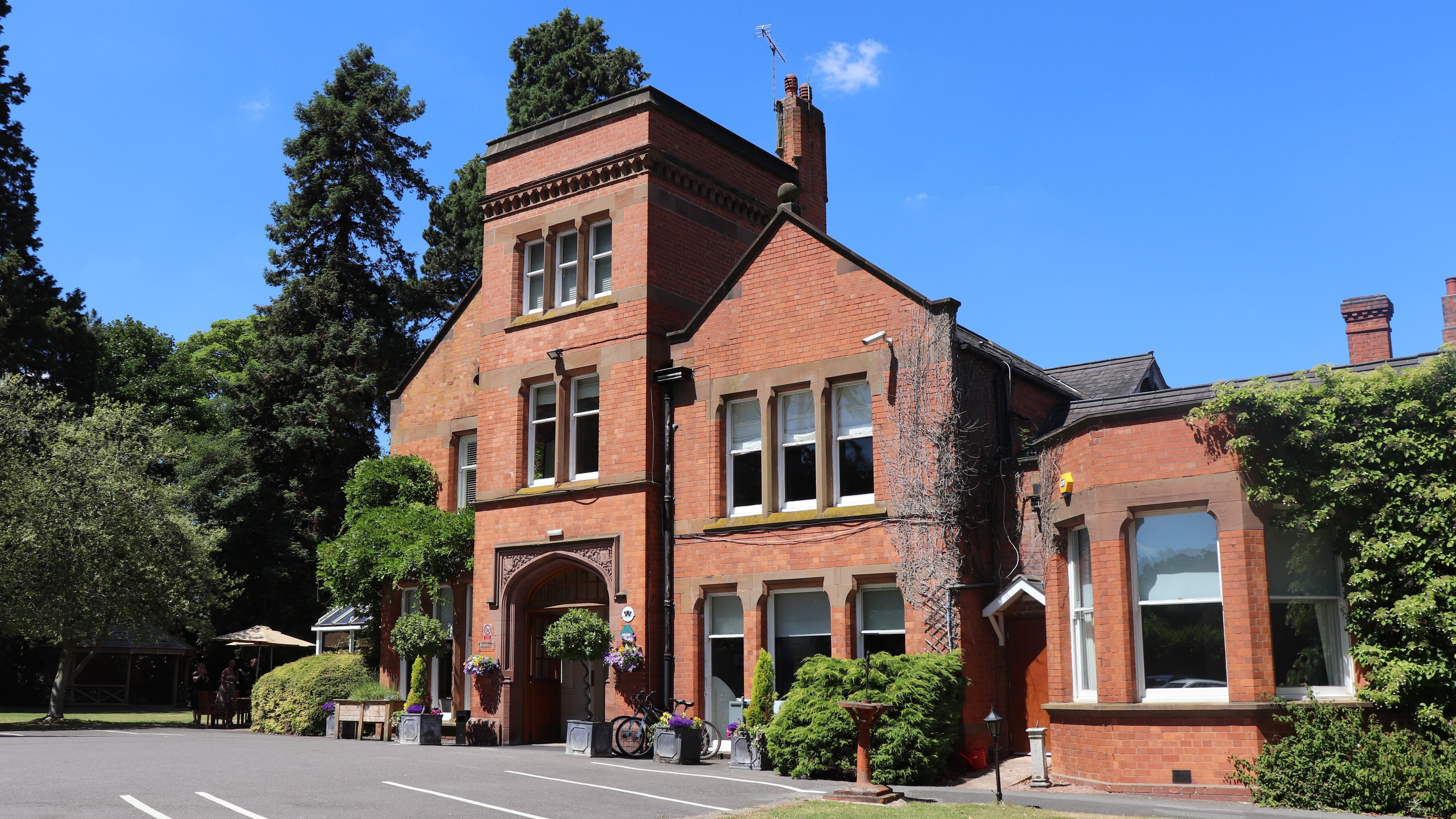 On the day, what were the best bits & what made the day memorable?
Where to start... the whole of our stay was wonderful! The food was out of this world, we had so many comments about it. Every single member of staff was lovely and made sure our day ran like clockwork. I had no stress at all, everything was laid out as I wanted. The weather was glorious and we have so many lovely pictures taken in the grounds, it was truly a magical day - one that we and our guests will never forget.
What was your vision/theme and how did you make it happen?
As we are both in our early fifties, what was most important to us was to have lovely food and a great venue with accommodation as we could have a party with our family and friends. Our theme was Art Deco, which we brought together with research and vision from our florist.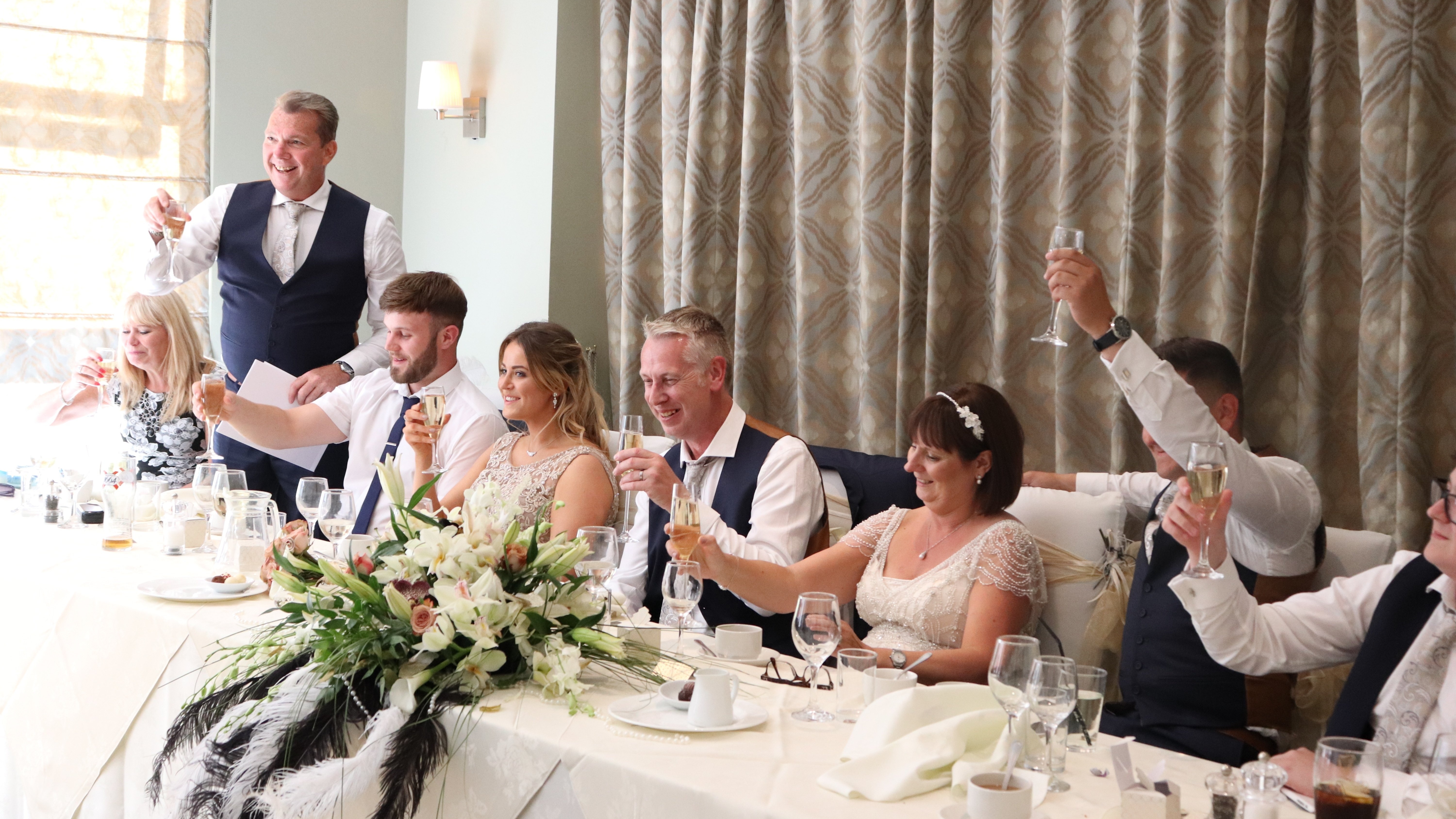 How was the food on the day?
The food was wonderful, we had many compliments about the canapés, main course and the evening buffet. We had a party of 12 on the Friday beforehand and the meal was also lovely.
What/who helped during the planning process?
I had help from my daughter, the wedding planner and my florist.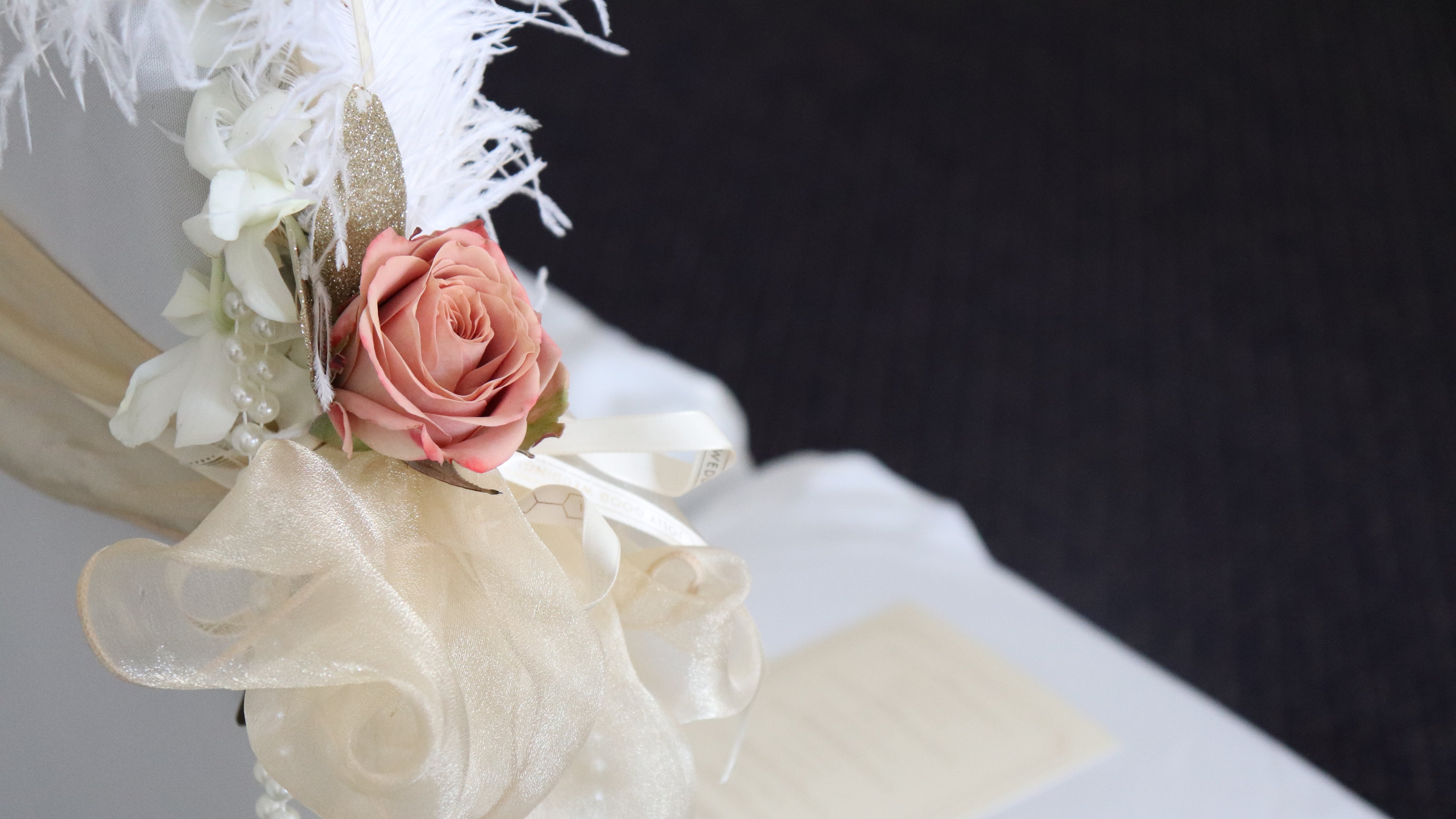 What's the best advice you can give a couple planning their wedding?
Time spent with your family and friends is precious, memories made should be treasured and kept to help you through the tough challenges life throws at you.
What (if any) comments would you like to add about us and the staff involved in your big day?
Mike and I would like thank every member of staff on the day of our wedding for making it such a wonderful and special day.