Dani and Sam married at Highgate House in July. Read all about their special day below:
Tell us your story (how did he/she propose?)
We met at work at Silverstone Circuit in 2012. We got engaged 3 years later when I woke Dani up at 3am and surprised her with a trip to Paris. We spent the day exploring before having dinner on the 1st floor of the Eiffel Tower and that's where I proposed.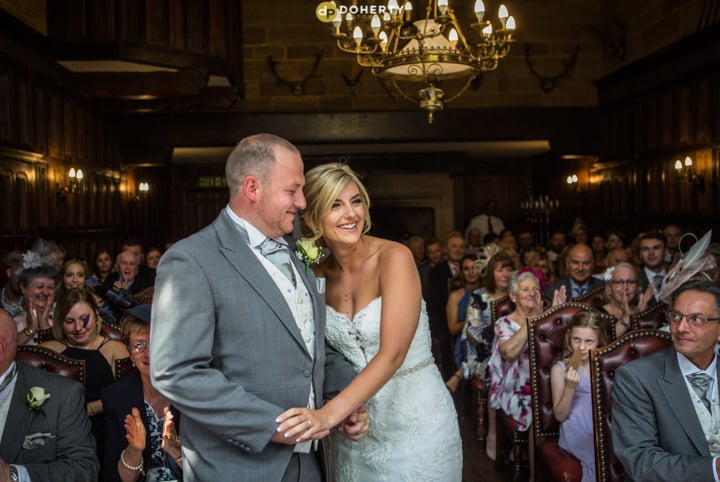 What made you choose us as your wedding venue?
We chose Highgate House because it is a beautiful venue with different rooms that fitted our needs. We got married in the Baronial Hall and had our wedding breakfast/reception in the Coote Room. The staff always made us feel extremely welcome and nothing was ever too much, we felt we received fantastic value for money.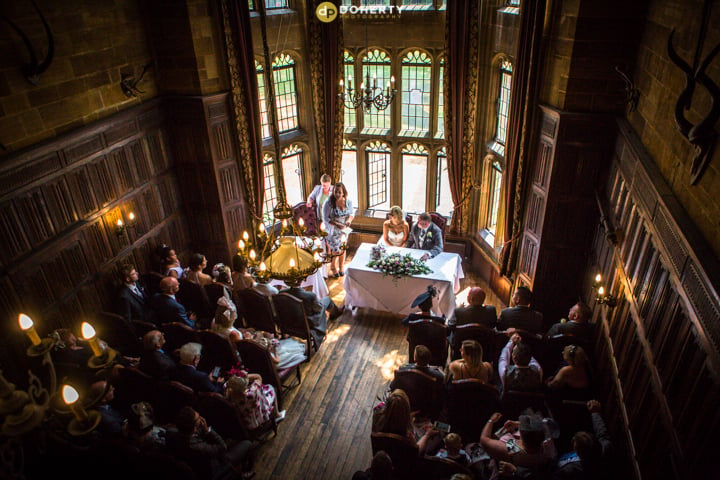 Which suppliers did you use?
Doherty Photography, Stingray Events, Hockley's Cakes, Perkins Flowers, Vintage Music, Vix Hunt, Caricatures, Gigglebooth
On the day, what were the best bits & what made the day memorable?
We find it very hard to pick a best bit, the whole day was incredible from start to finish. We really could not have asked for anymore from the venue.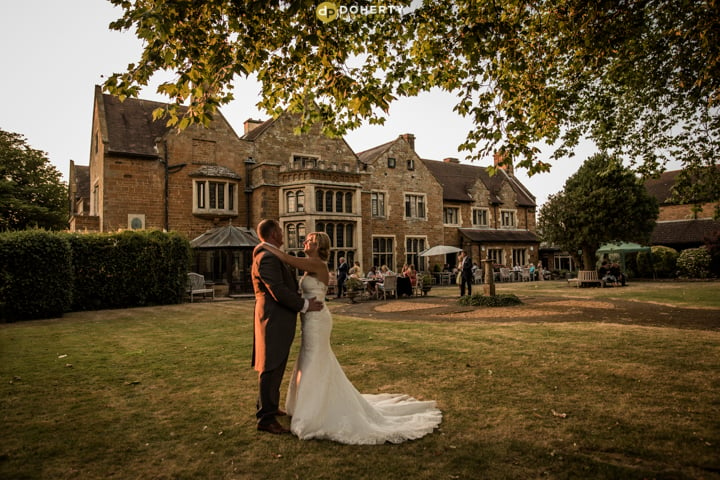 What was your vision/theme and how did you make it happen?
We wanted all of our guests to have a fantastic day and enjoy our wedding as much as we did. We got Stingray Events to drape the entire Coote room in our lilac scheme.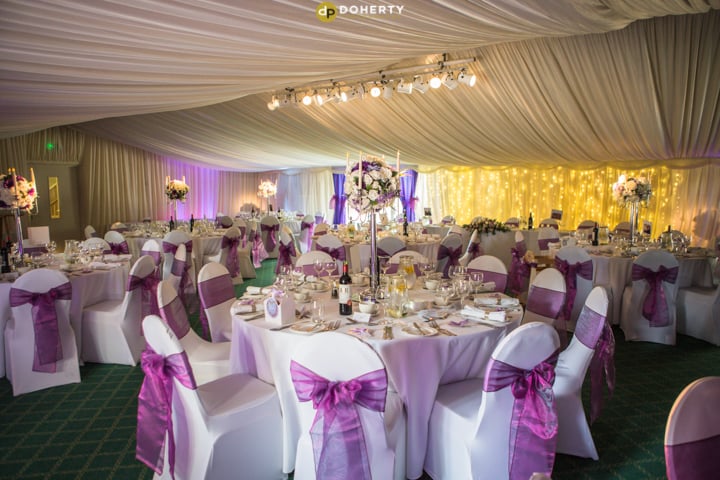 How was the food on the day?
The food was absolutely faultless. Every dietary need was accommodated for including the best man who will only eat cheese burgers and garlic bread.
What/who helped during the planning process?
Our suppliers and Siobhan helped us in the planning process. Siobhan was very helpful and was never afraid to share her knowledge and previous experiences. When we went for our wedding breakfast taster, the staff were fantastic in talking us through each dish and what makes selecting each one difficult.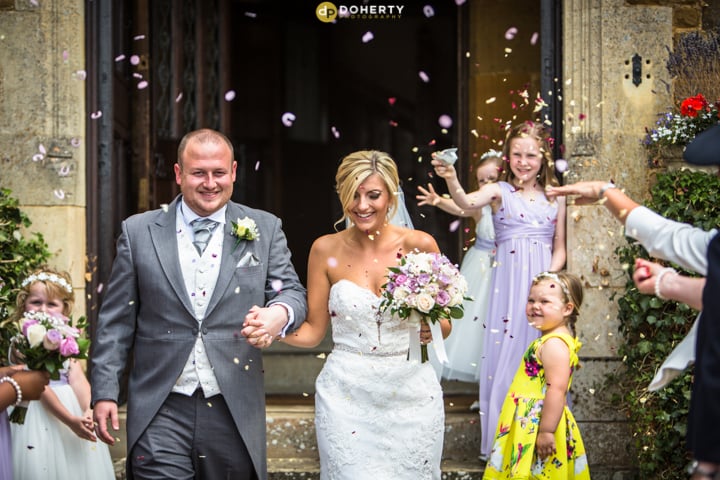 What's the best advice you can give a couple planning their wedding?
Take your time and listen to your wedding planner, they have seen many weddings and know their stuff. You can never please everyone at a wedding, whether they are family or friends. Do what you want to do because ultimately it is your day!
What comments would you like to add about us and the staff involved in your big day?
Thank you to all the staff at Highgate especially Siobhan and Raj who throughout provided us with support, knowledge and plenty of running around. Nothing was ever too much trouble.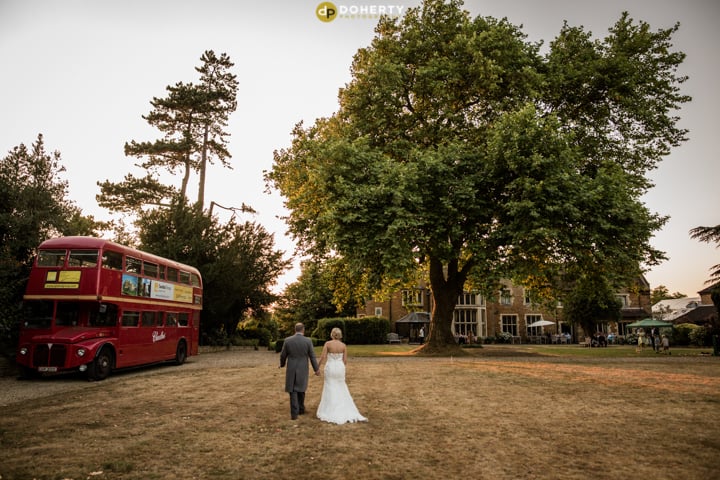 "We couldn't have picked a better venue. The venue was beautiful and the staff were amazing."
Photos by: Doherty Photography