Clark and Ruth married at Woodside Hotel in Warwickshire in August 2018. Read all about their special day below:
Tell us your story (how did he/she propose?)
We met 10 years ago on a night out in Solihull. Over the 10 years we have had many great experiences and holidays. On a holiday to Cape Verde in April 2016 he got down on one knee on the balcony of our hotel room with the sun setting in the background and I said yes!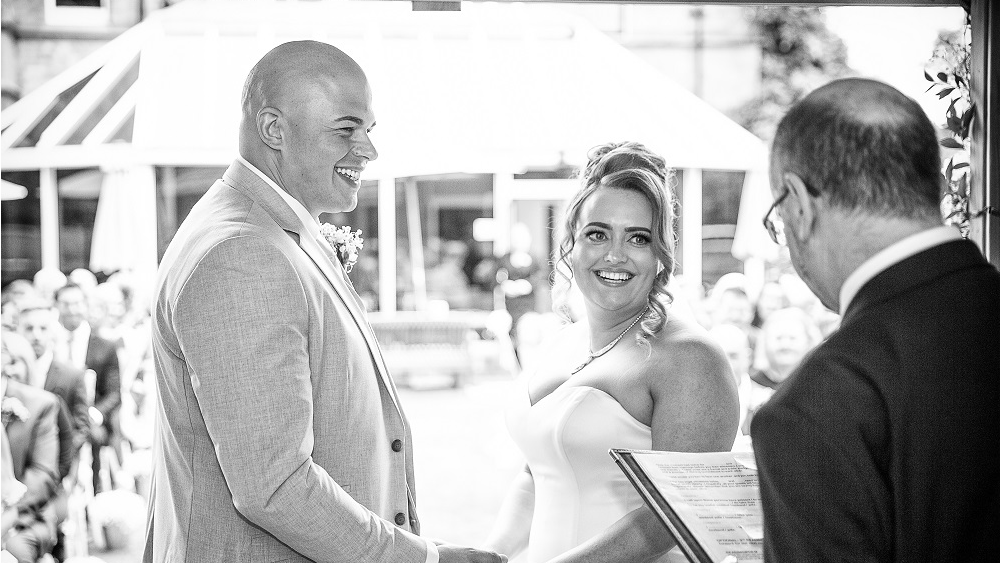 What made you choose us as your wedding venue?
We were given a leaflet for Woodside by our friends who attended a wedding fair. We sampled some of the food and it was amazing - one of the main reasons we chose Woodside! Vicky and the other staff made us feel so welcome and the venue itself is an elegant building with beautiful grounds. We wanted an exclusive venue and this was possible at Woodside. The hotel also had enough rooms to accommodate all of our guests.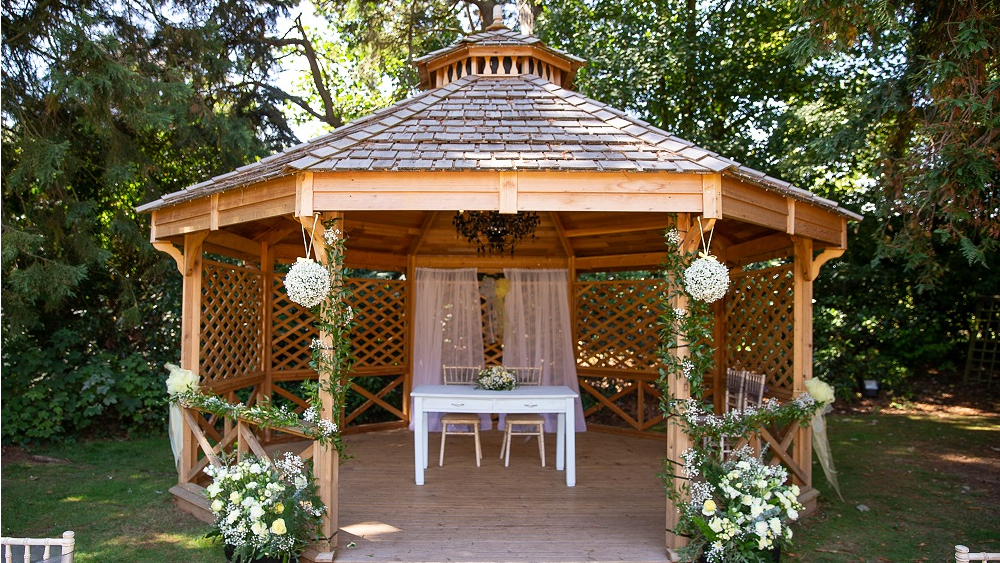 Which suppliers did you use?
Photographer - Stephen Oliver Photograhy. Videographer - Rayne Media, Photobooth - Fun Pro UK, Florist - Julie Duffy (family friend) and Decorations & Cake - Sue Fitzpatrick (Clark's mum).
On the day, what were the best bits & what made the day memorable?
Being able to have our ceremony outside in the sunshine was something we had imagined from the start and the weather held up for us. Being able to have a close friend play our favourite songs to us and our guests in the conservatory.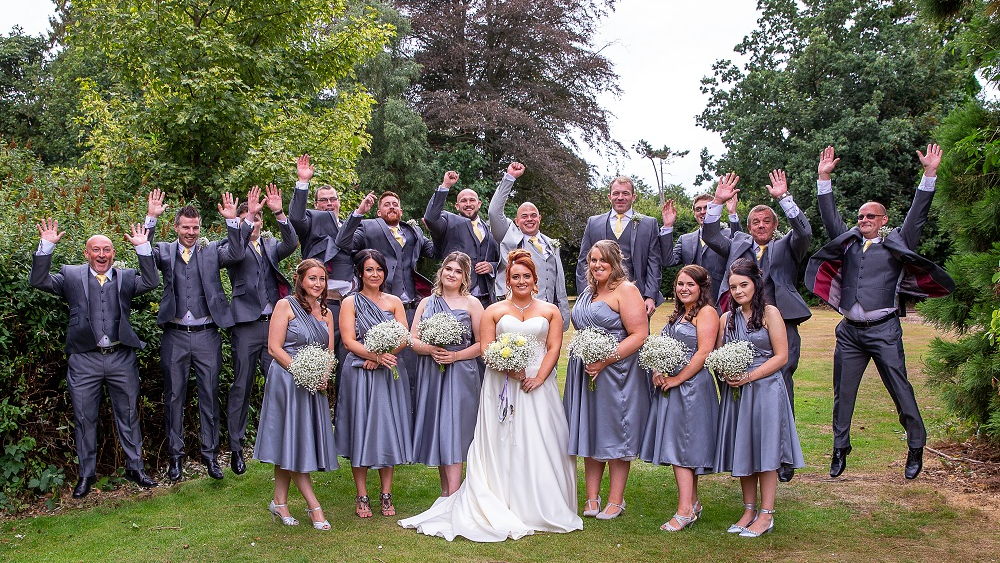 How was the food on the day?
Starting the day off right is always important and what a way to start it with a full English breakfast, it was buffet style so I could choose what and how much I wanted. We had 6 different canapes and they went down really well, although we only managed to get 2 types on the day, our guests thoroughly enjoyed them! After sampling some of the food at the wedding fair, we had a difficult decision to choose what food we would like at the personal tasting evening. This confirmed our choice for the day and everyone loved it.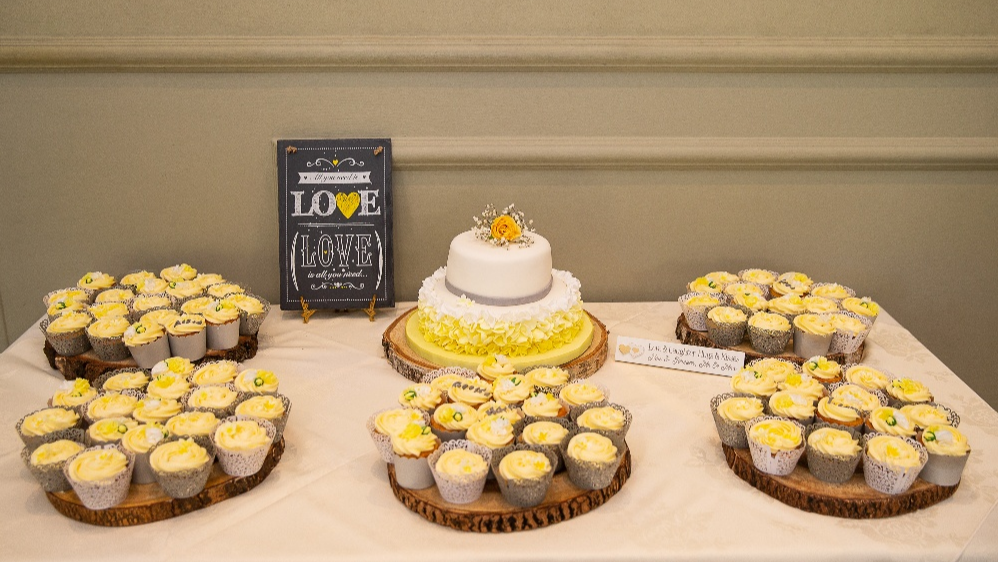 What/who helped during the planning process?
We initially booked our day with Vicky and she helped massively throughout the whole process. Jo stepped in on our day to help run the show and answer any questions we had. Mark also helped with our menus and choosing the wine.
What's the best advice you can give a couple planning their wedding?
Ask plenty of questions and have what you want on your day.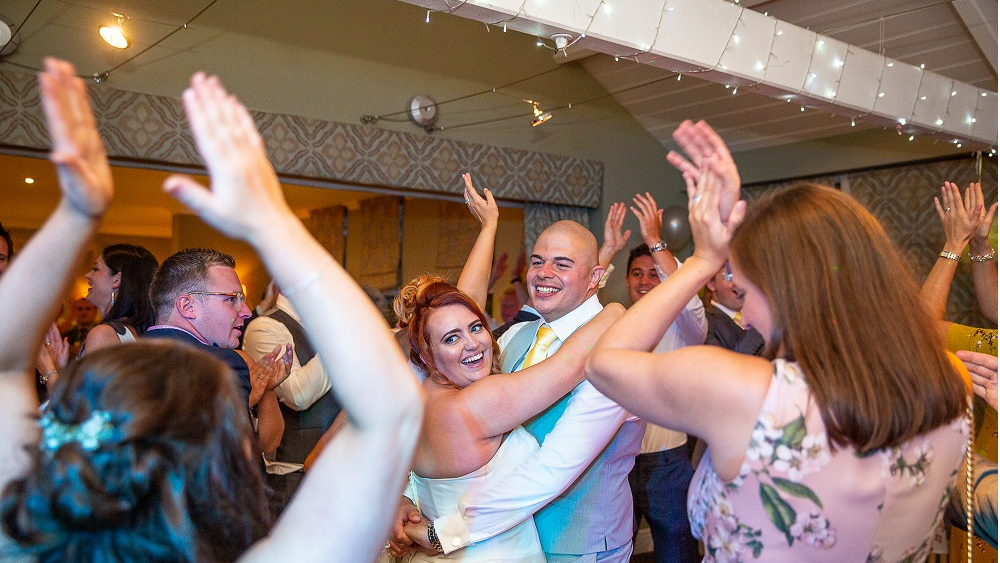 What comments would you like to add about us and the staff involved in your big day?
We would like to thank Vicky for always being there from start to finish. We would also like to thank Jo and Mark for being there on the day and making it extra special and memorable. Also to all the restaurant and bar staff, we kept you busy until the early morning. And to Dave the night porter who helped carry our bags to our room at 2am!
"Everything we could have wished for on the biggest day of our lives".
Photos by: Stephen Oliver Photograhy