Charlie and James married at Woodside Hotel in Warwickshire in March. Read about their special day below:
Tell us your story (how did you meet, how did he/she propose?)
James and I met whilst we were at school, I was 14 and he was 16. For our 5 year anniversary we went to Paris where he took me completely by surprise and proposed! 3 years later, the day before our 8 year anniversary we got married!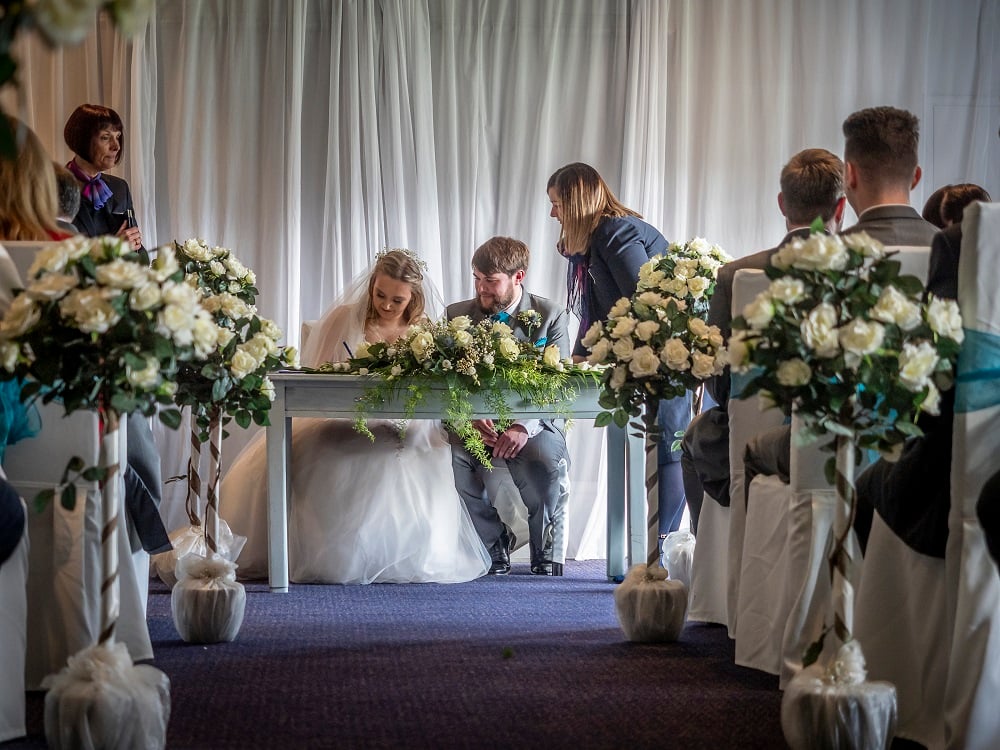 What made you choose us as your wedding venue?
The location is beautiful, all the staff were unbelievably helpful and everything ran smoothly from start to finish. As soon as we walked through the doors it felt like 'our' venue. Out of all the other places we'd been it was the only one that we could imagine ourselves getting married in.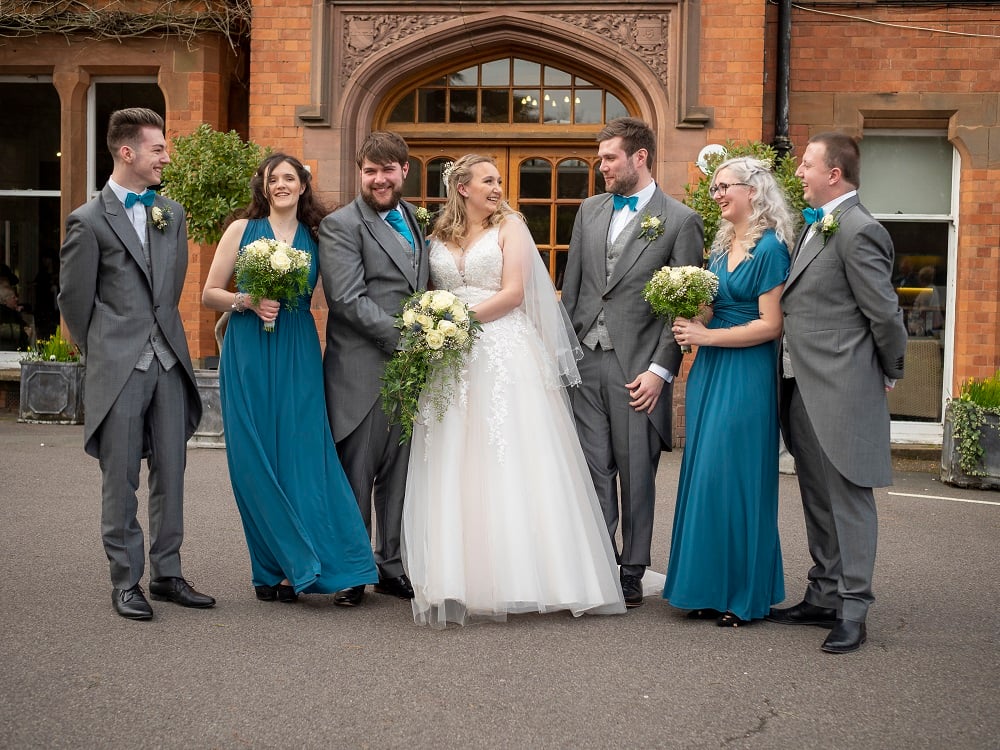 Which suppliers did you use?
Angela Jaynes Florist provided our flowers and the bay trees for the ceremony room, which were beautiful. Andrew from David Wadley Photography was our photographer. He was fantastic and made everyone feel at ease.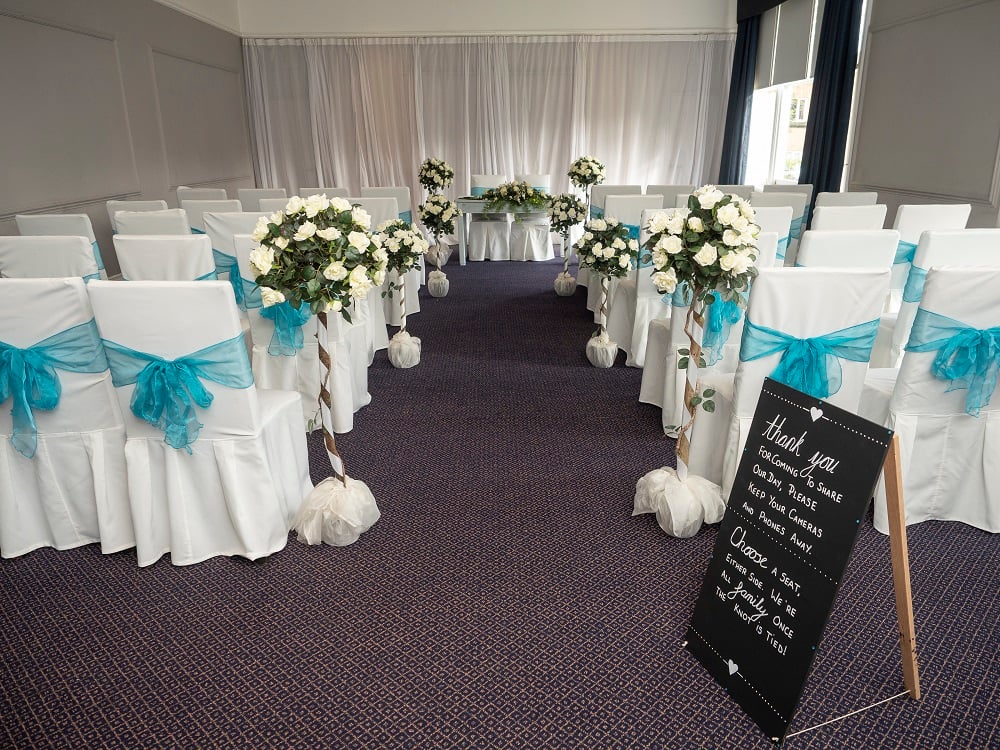 On the day, what were the best bits & what made the day memorable?
The 'I do's' were definitely the best bit! Along with having our closest friends and family there for the ceremony, it was an unforgettable day. The ceremony room was beautifully decorated, the food was amazing and served quickly (all our guests commented on how good it was!) and the evening reception was perfect!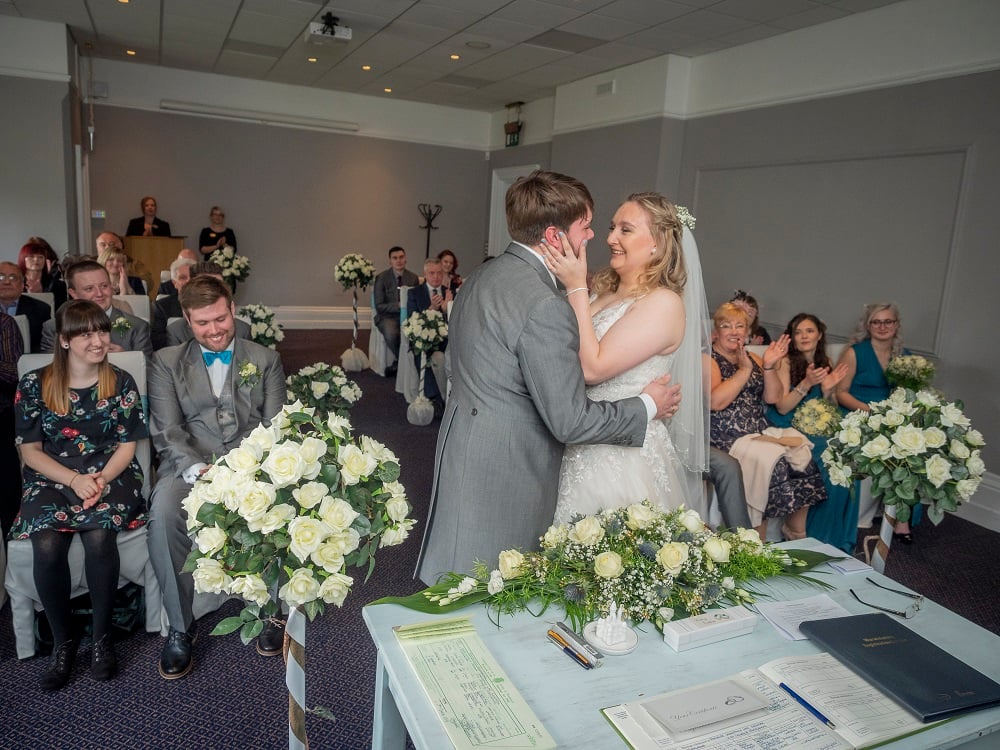 What was your vision/theme and how did you make it happen?
We didn't really have a specific theme, we just wanted things to be nice and simple, with minimal but eye catching decorations. We kept things as open and bright as we could.
How was the food on the day?
Amazing! It was all beautifully cooked and was served quickly - all our guests were very impressed.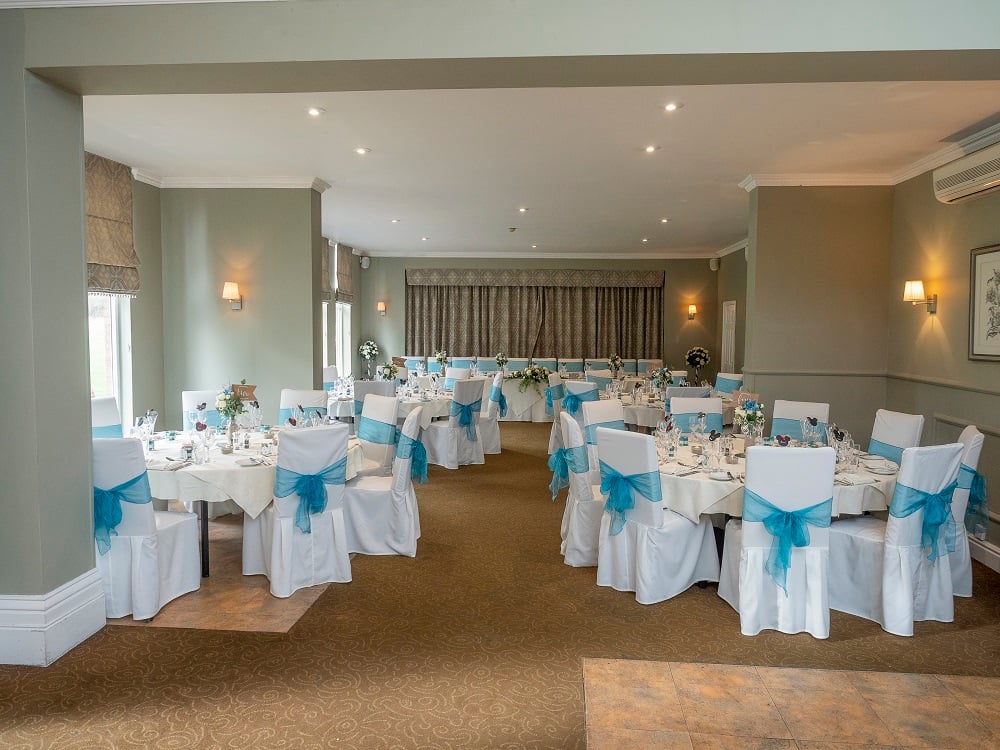 What/who helped during the planning process?
Our parents, siblings and friends were so helpful when it came to planning the wedding. James' mum made our cake, our friends spent hours with us making all the decorations and they all provided us with the support we needed.
What's the best advice you can give a couple planning their wedding?
Start planning early and try not to leave anything to the last minute! The days up to the wedding will be much more relaxed and you'll enjoy the day much more if you're not panicking that things haven't been done.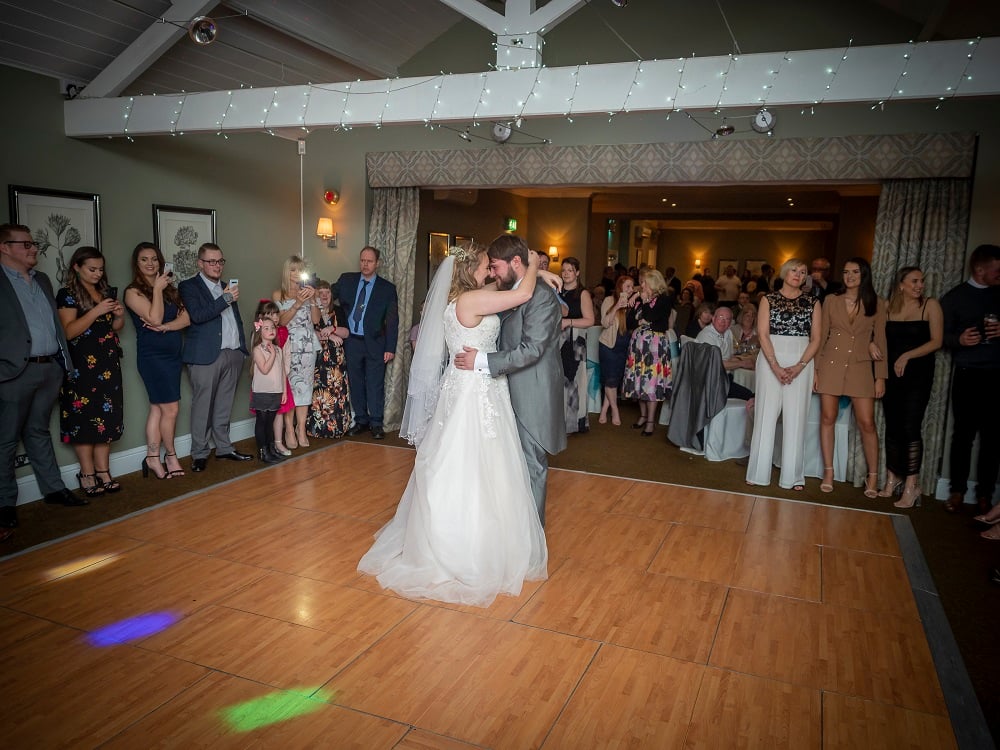 "Every person we spoke to couldn't do enough to help us. They made everything so easy and relaxed and it made such a difference to the day. Thank you!"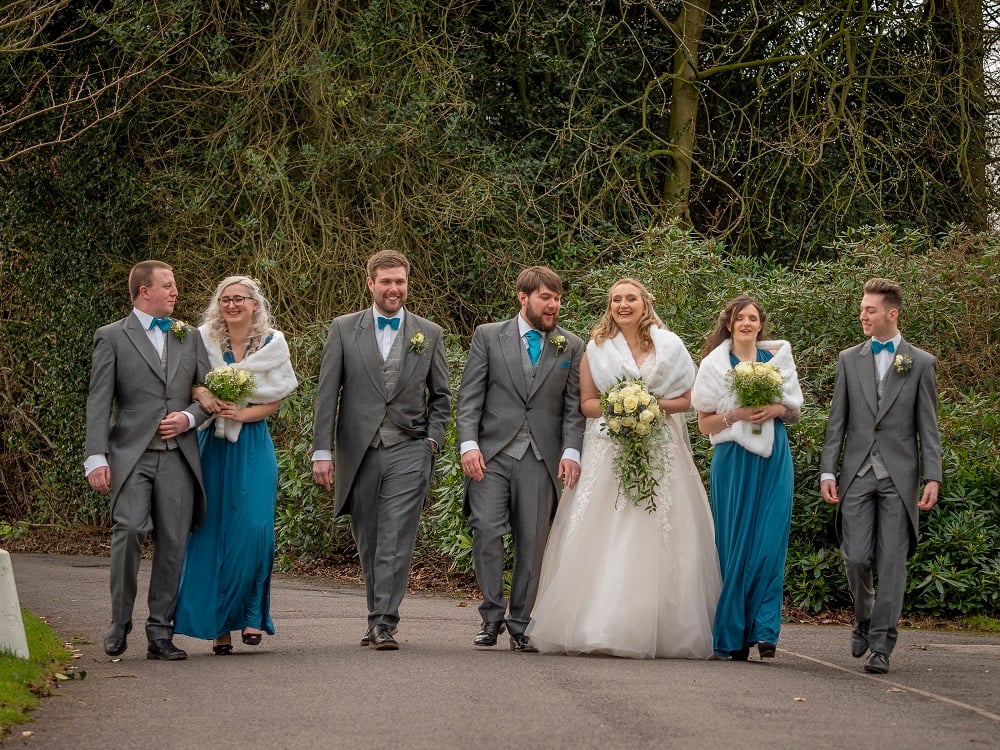 Photos by Andrew from David Wadley Photography.