From homebodies to thrill seekers, here's our guide on how to pick the best honeymoon to suit your personality, along with recommended destinations.
A once-in-a-lifetime opportunity to design your perfect holiday – and your first holiday as newlyweds – your honeymoon is a trip you'll remember forever. With so many options of places to go and activities to do, how can you be sure you'll book the right trip?
Here are our tips on honeymoon destinations to suit different tastes.
Homebodies
Not everyone craves an exotic, far-flung destination for their honeymoon. If you love the creature comforts of home and the familiarity of staying in your home country – or if you can't get much time off work – then a minimoon may be perfect for you. Also known as a staycation honeymoon, this offers the perfect opportunity to explore a corner of the UK you want to get to know more. For seaside galore and a holiday feeling, Devon or Cornwall are great choices for a minimoon.
City Slickers
If you love the buzz and bright lights of city life – and having an abundance of entertainment options on tap – then spending your honeymoon exploring a new city is just the thing for you. Tokyo in Japan is a spectacular option, offering an abundance of Michelin star restaurants and high-tech bars, a cacophony of cultural pursuits, and streets just waiting for a little urban exploration.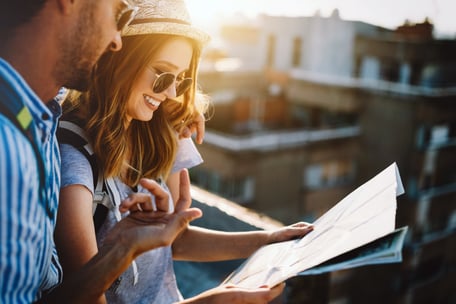 Beach Friends
If beach time is the most important thing to you on a holiday, or if you're already craving time to kick back and relax amid the wedding preparation, then a beach holiday is the honeymoon for you. The Maldives is a popular honeymoon destination with good reason. Hundreds of island resorts only reachable by sea plane or boat; white sand, turquoise waters and water villas; plus superior spas and dining options. Life really is a beach here.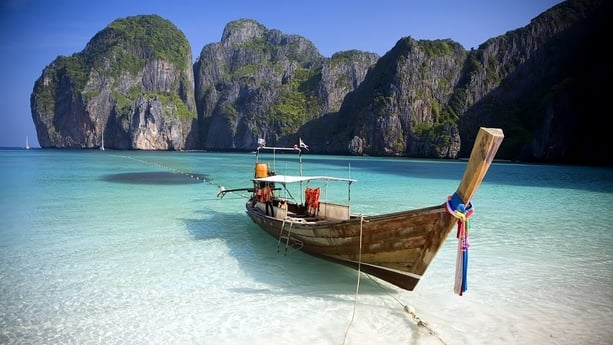 Thrill Seekers
If you love spending your spare time hiking, biking and generally being active, you're likely to want a little excitement on your honeymoon too. In this case it's important to choose a destination that will have plenty going on to sate your adventurous appetite. Hawaii is one location that won't disappoint in this department. Try your hand at surfing or ancient Hawaiian wave sliding, hike up a volcano, embark on a helicopter tour over volcanic craters, or skydive over one of the islands for an unforgettable honeymoon experience.
Culture Vultures
For those who adore soaking up art, architecture and everything to do with culture, the perfect honeymoon destination is a spot that is well-known for its cultural kudos. Italy is the ideal country to visit for this, with a choice of cities and regions simply brimming with cultural pursuits. From Florence with its world-famous galleries and incredible works by Michelangelo, to the romantic waterways of Venice that have inspired the globe's most famous playwrights and authors – the possibilities in Italy are endless.
Animal Lovers
If you're a couple who have a soft spot for animals, embarking on a safari for a honeymoon is the perfect way to enjoy an experience of a lifetime that suits you. South Africa is a country that offers countless safari opportunities where you can see the Big Five, but also incredible food and wine if you want the best of both worlds on your honeymoon.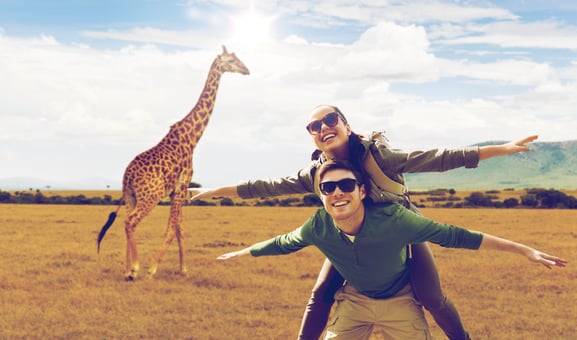 Plan an original honeymoon you'll never forget as your post-wedding treat!