Not just about saving money, DIY wedding ideas also put a genuinely personal stamp on your big day. Here are our top DIY wedding tips.
Budgets are a big deal when it comes to weddings, and most couples find themselves looking for creative ways to save a little money at some point during the wedding planning process. Taking on a few things yourselves can certainly help save money, but taking a DIY approach to some aspects of your wedding can also be really rewarding, injecting a big dose of your own personalities too.
Here are our top DIY wedding ideas:
---
---
Wedding Bunting
A popular wedding decoration, bunting adds an English countryside, vintage feeling to any wedding reception. It's really easy to make too. Simply buy some cotton tape and source material you like – look for bundles of scraps in department stores for saving more money and for an eclectic mix of fabric. Make a triangle template out of a piece of card, cut out triangles of fabric, and sew them evenly spaced onto the cotton tape. It's perfect for decorating all your future parties too, from big birthdays to baby showers.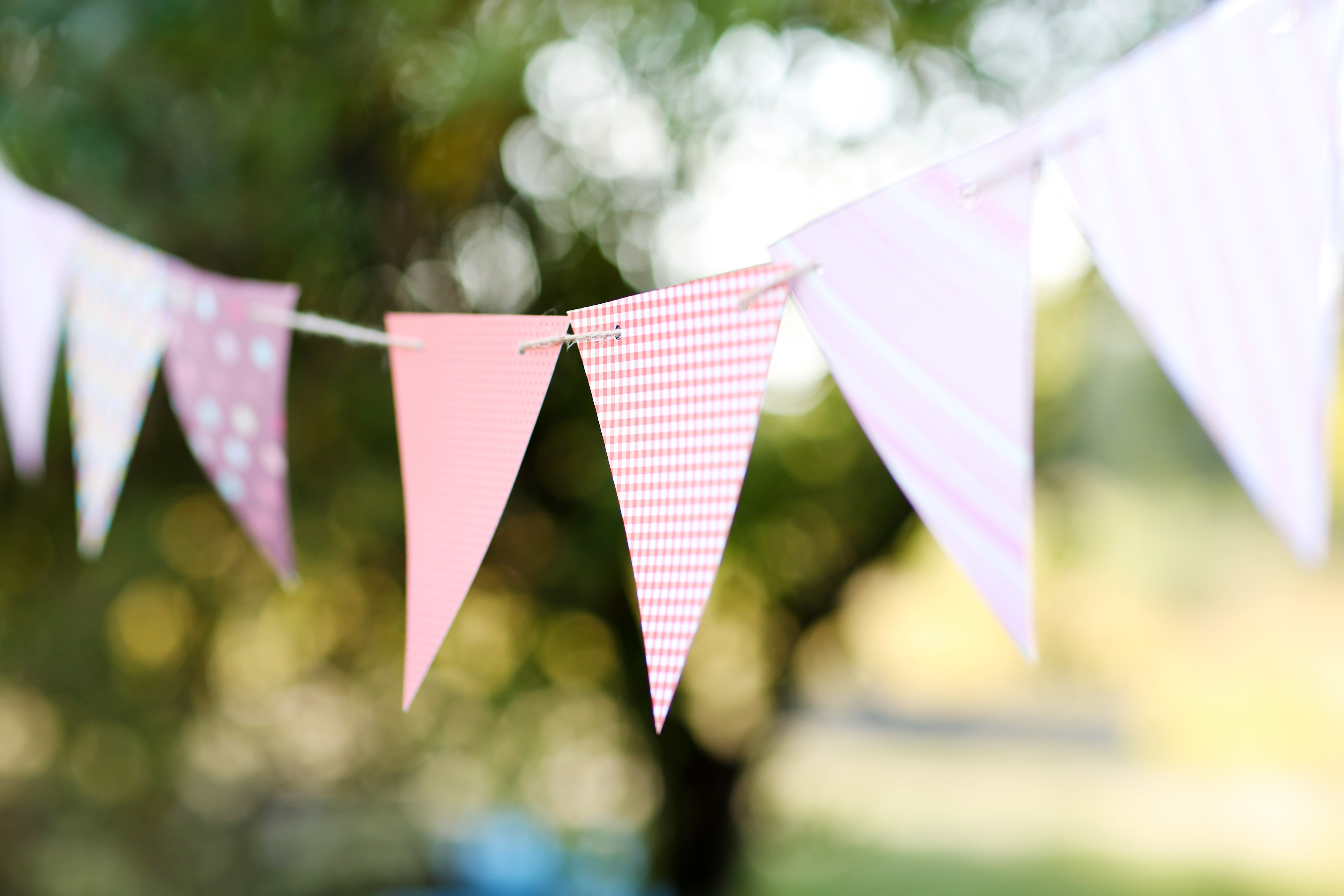 Stamp your stationery
Wedding invitations help set the scene for the wedding day itself, with colours and themes often introduced at this early stage. Getting your own personalised stamp made with your names and date of the wedding is a top DIY tip for creating your own personalised wedding invitations, without it taking too much time. You can also use the stamp on multiple other things, from the seating chart to paper cups. If you want to add a simple splash of colour to your wedding invites, paint an abstract squiggle of watercolours or glue a sprinkling of glitter onto them.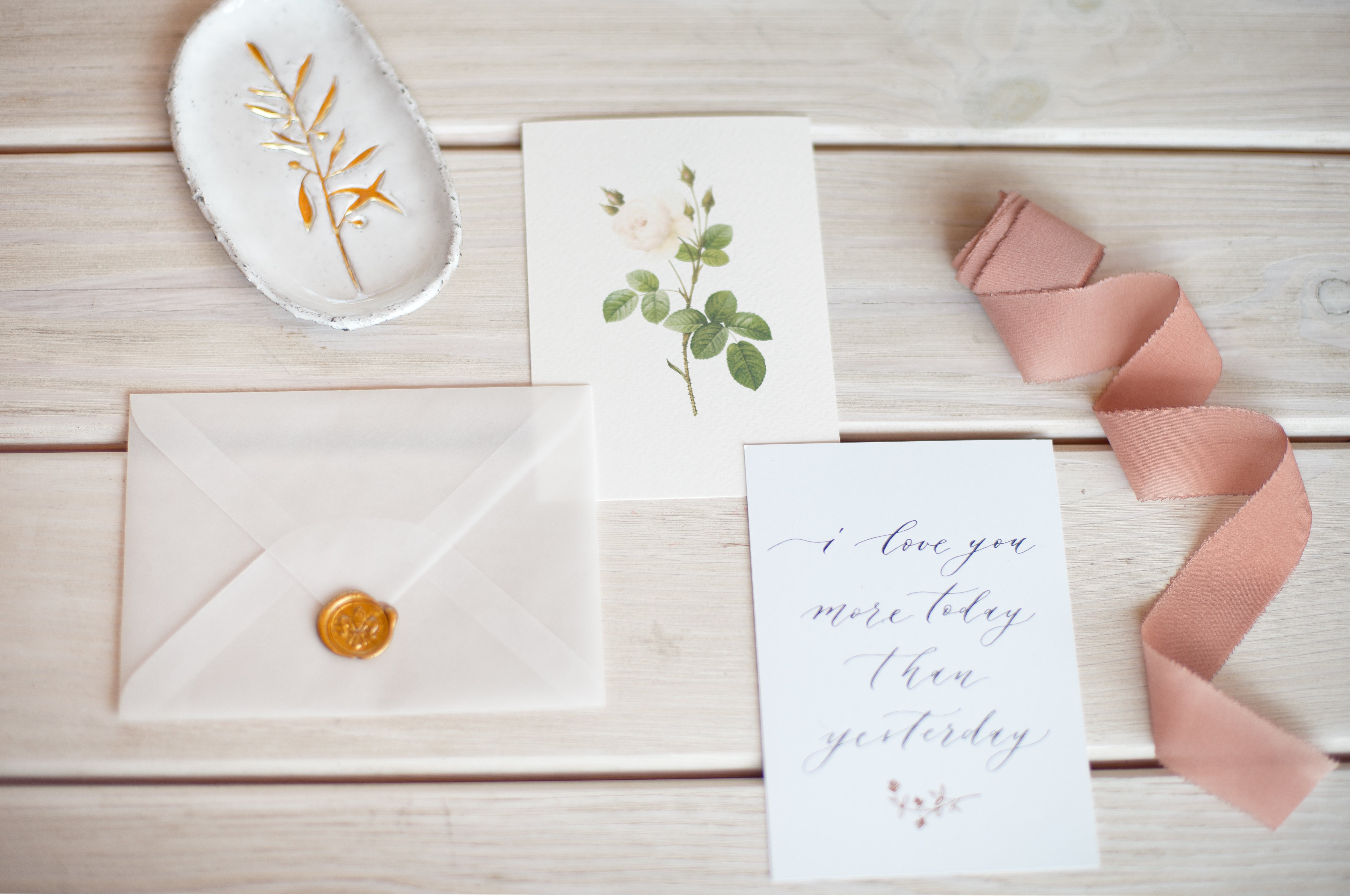 Bead a dress
Avoid the major expense of buying a wedding dress new and have a little fun adding your personalised touches to a dress. Choose a dress from your wardrobe or buy one from the high street. Buy and attach a bead embroidery foundation to thicken the fabric, then source a variety of sew-on jewellery beads, such as pearls or rhinestone buttons. Have fun sewing them onto the dress in your own unique design. This is a project to start in plenty of time, just in case you don't like the end result! And if you find you need another dress, charities such as Oxfam and Brides Do Good have a selection of budget-friendly pre-loved dresses.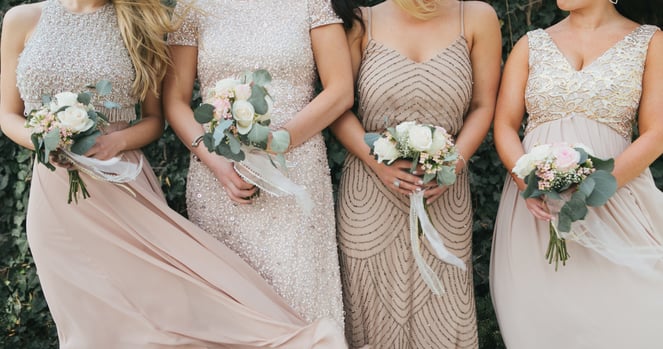 Fun flowers
Creating your own bouquets and floral decorations for the wedding breakfast brings an original look to any wedding day. First, take a look in your own garden, or ask friends or relatives if they're willing for you to take a few clippings from their gardens. Even just a couple of roses or a few strands of ivy mixed with store-bought flowers will help you craft something unique. Go for the boho look by tying your displays together with hemp rope or twine. The key is to cut and buy your flowers as close to the wedding date as possible, and keep them in a little sugar water so they look fresh on your big day.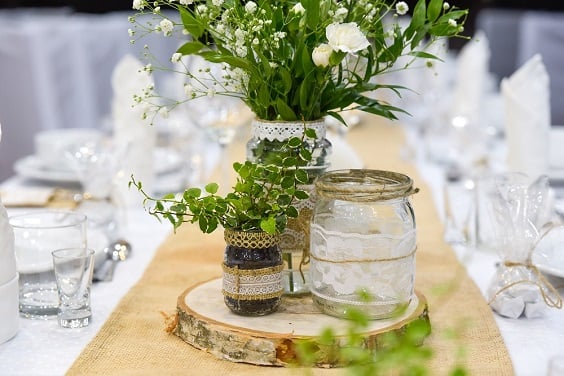 Getting hands-on by implementing a few DIY wedding ideas for your big day brings plenty of opportunities for having fun as a couple. You'll end up with a one-of-a-kind wedding too!