Independent Civil Celebrant, Tracy Jones, discusses the choices you may not know are available to you for your wedding...
You may not realise it but you do not have to have Registrars present at your wedding, instead you could choose to have a civil celebrant perform your ceremony. By law you must first contract your marriage in front of a Vicar or Registrar and in the case of Registrars, you must give 28 days' notice of marriage. However, you are then free to design the wedding ceremony of your dreams with a Civil Celebrant.
If you are already considering a venue as opposed to a church, then you are already thinking of a wedding with difference.
Many couples choose to marry abroad and then have another wedding on their return for the rest of their family and friends that weren't able to attend the first wedding.
Or:
They attend the Registration Office with two witnesses to complete a Marriage Registration. This is a very short and simple appointment involving contracting the marriage and signing the Marriage Register in front of the duty Registrar. This then allows them by law to have a wedding at the venue of their choice at a later date.
It is very similar to registering a baby's birth and then holding the christening at a later date. You register your marriage and then hold your wedding at a later date.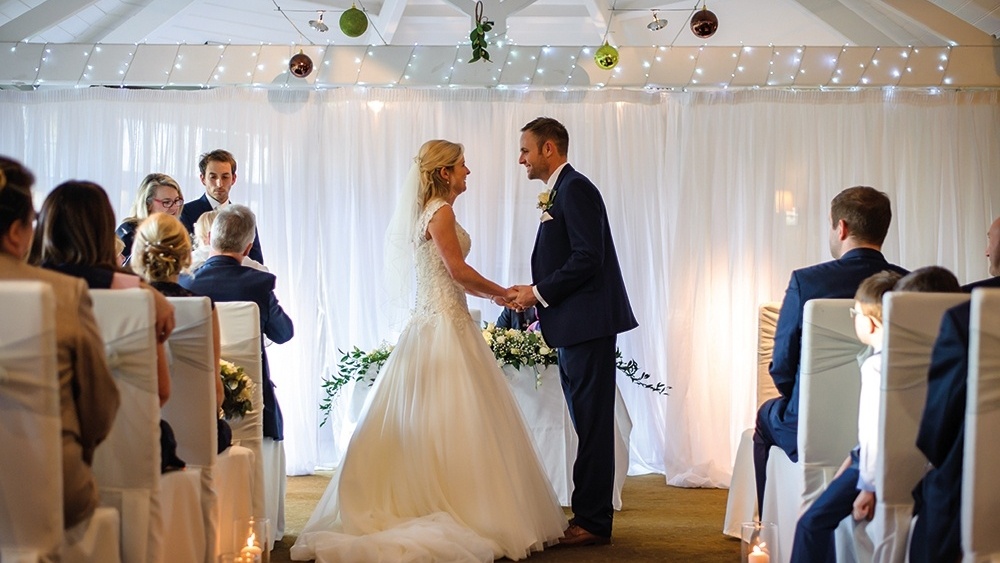 The Advantages of a Civil Celebrant
Your date, your time
Most importantly is the fact that you can have your wedding on the date and time of your choosing. So many people try to book Registrars and find that the time they prefer isn't available because it's already been booked out months before. As an Independent Civil Celebrant, I only book one wedding per day and so am available for the time you choose.
A personal relationship
From the time of booking, you will have an ongoing relationship with me, so that you can plan the content and Order of Service exactly as you would like it to be. You won't be tied to timescales or planning forms and we will get to know each other before the wedding so you won't be left wondering who will be conducting your ceremony.
Marry outdoors
Does your chosen venue have a beautiful garden you would like to be married in? If a Registrar attends, a marriage must take place in one of the licensed areas of the venue, which may just be inside. As a Civil Celebrant, I am not limited to work in the licensed areas, and so if you would like the garden, you may have the garden! Or anywhere the venue allows you to choose.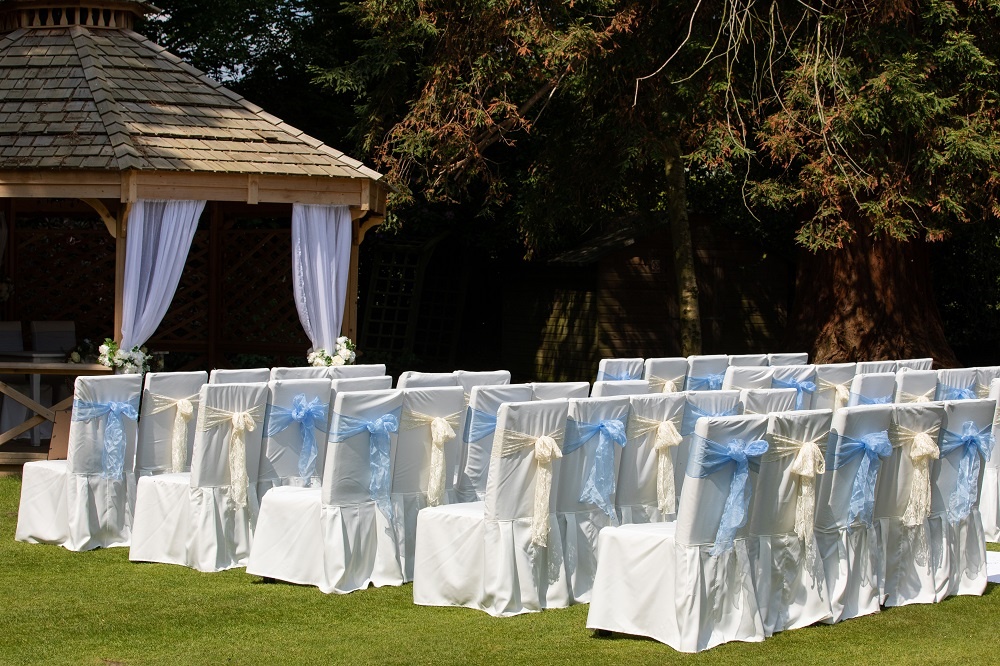 Value for money
My fee as a Civil Celebrant is well below that of the Registration Service. If you refer to your Council Authority website it will list the fees for Registrars attending a venue. I will always be less expensive.
A joint partnership
Consider also, that by completing the legal requirements either a few weeks or days beforehand you will be much more relaxed when it actually comes to your wedding day. You will enjoy your day, knowing that we have worked together to plan it, and that it is totally bespoke to you.
---
About Tracy Jones
Northamptonshire-based Independent Civil Celebrant
Having completed well over 1000 marriage ceremonies I can assure you of my total commitment to your special day. Contact me on tmj809@aol.com