Tackling climate change is high on everyone's agenda at the moment, but how can you be mindful of the environment when you're staying in a hotel? Here are our top tips.
As the global consciousness rises about the impact everyday activities have on the environment, it's important to look at the how staying in a hotel contributes to climate change. While hotels must make a commitment to minimise their environmental impact – such as signing the MIA #20Percentless pledge – hotel guests themselves can also play their part.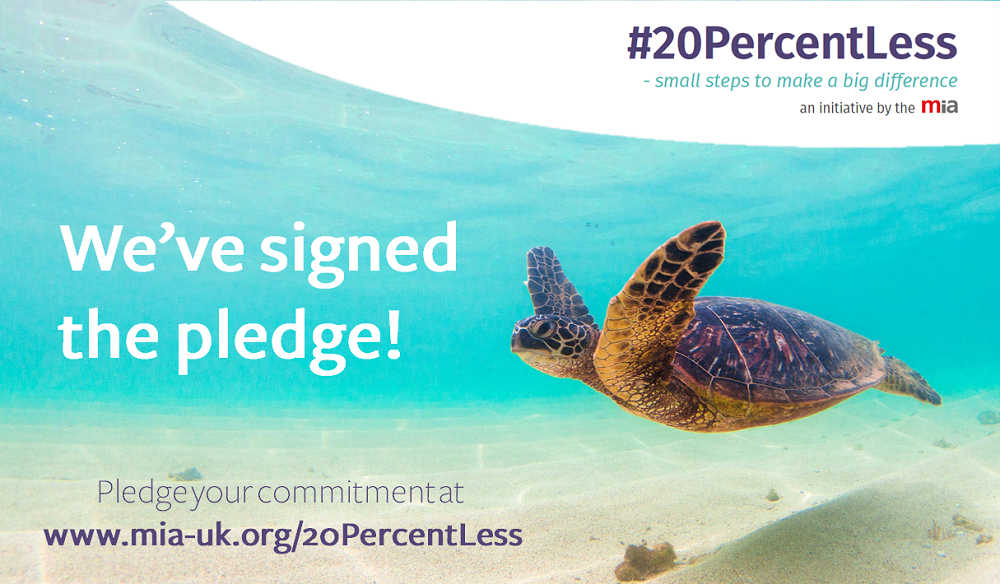 Travelers now should be able to find out how environmentally friendly hotels are. We try to make this as easy as possible for our guests and explain our efforts to be more sustainable here.
Here are five ways you can be a more environmentally friendly hotel guest:
1. A little less laundry
You don't wash your bedding and towels daily at home, so take this mentality to hotels with you. Take notice of hotel room signage about where to leave your towels if they don't need washing, and leave a friendly note for housekeeping if you're happy for them not to change your sheets too. This will help hotels reduce water consumption, the use of chemicals and energy consumption from running washing machines.
2. BYO drinking vessels
Many of us already carry around non-plastic, reusable water bottles and eco-friendly to-go coffee mugs – so remember to bring these with you on your hotel stays too. This means you won't have to use plastic bottles or to-go cups from the hotel. Even when staying in hotels that have phased out plastic and non-recyclable materials, using only what you need in a hotel will help reduce their overall environmental impact.
3. Flick the switch
Turn off the lights, lamps, television and other electrical devices in your hotel room each and every time you leave. Also switch off the bathroom lights when you're not using it. Many of us forget energy saving practices like this when we're staying somewhere else, but it really does help!
4. Travel efficiently
When travelling to a hotel, travel via the most energy efficient mode of transport possible. This could be public transport, or car sharing with others to reach the venue. Thinking about this will help reduce the carbon footprint left by your hotel visit.
5. Recycle
Most of us are in the habit of recycling at home, and this is another practice we should take with us when visiting hotels too. Find out where the recycling bins are in the hotel and recycle accordingly for the duration of your visit. If something is not recyclable at the hotel but you know you can recycle it at home – simply take it home with you to recycle.
Many hotels have introduced measures to help guests reduce their impact on the environment, such as stopping the use of plastic water bottles and issuing key cards to manage electricity wastage in rooms. Whether or not a hotel has such measures in place, if each individual takes responsibility the environment, we can do even more to protect it.