With Veganuary being one of the most popular words of the year so far, more people are turning to a plant-based diet. The vegan diet, also known as plant-based diet avoids all animal-derived foods and products. Whether you went vegan for January or for life, for the health benefits or moral reasons, this lifestyle if becoming more popular every year.
Coffee, teas and everything in between. With queues out the door most weekends, Coffee Architects is not just another coffee shop. They boast generous portions of cake and will happily cater for most dietary needs.
Instagram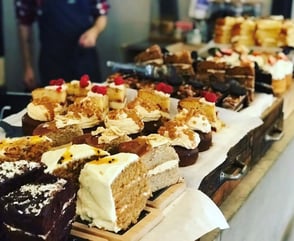 Located in Warwick, Dough & Brew supplies authentic flavours in a relaxed atmosphere. They are famous for their delicious sourdough pizzas and freshly made pasta. They create dishes from raw and fresh ingredients to emphasise the flavours. Most of their menu can be made vegan, even the Mac'n'cheese.
Instagram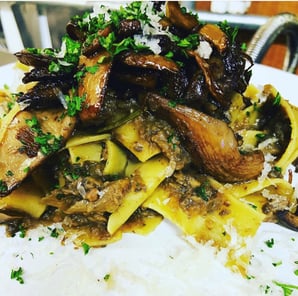 Specialising in Espressos and bagels. Their small team start work at 3 am to bake all their bagels themselves and they are ALL vegan. Once baked, they fill them up with all the good stuff and have vegan fillings available.
Instagram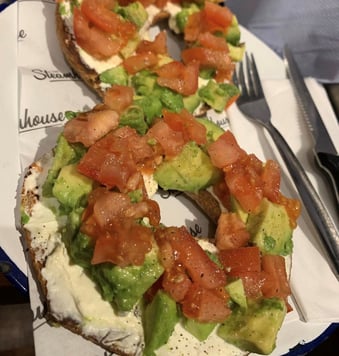 Whether you are visiting as leisure guest or conference guest, nothing is too much trouble. Here at Woodside, we offer a wide range of vegan options for you to choose from. If it's breakfast, lunch or dinner we are dedicated to creating dishes for your dietary needs. You have probably heard about our popular afternoon tea and will be happy to know that we also serve vegan afternoon tea. We would hate for you to miss out on one of our most indulgent traditions!
Instagram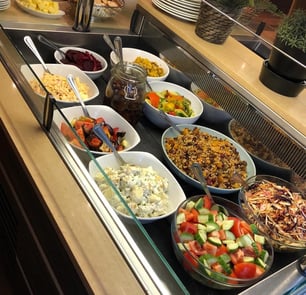 The ultimate ice-cream parlour has every flavour of ice cream you could imagine. They have at least 10 vegan flavours available at any one time, along with tons of sauces and toppings to make sundaes.
Instagram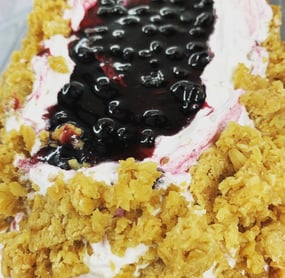 Its family atmosphere and passion for good food has won Kayal numerous awards and recognition's. Kayal focuses on South Indian cuisine and has tasty vegan options.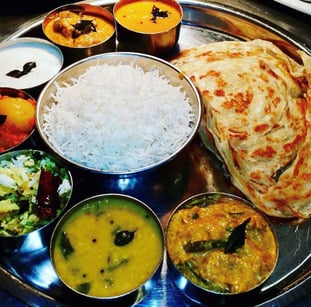 An indoor street food market that has over 8 food stands that rotate local food vendors. Many of which specialise in vegan food or have vegan options. The best part is you don't have to disagree with anyone about where you eat. You can all choose separate places and it will be brought to you while you catch up on the big sharing tables.

Bacco Lounge was originally built as a nineteenth century department store, it has cosy lounge type rooms with floor-to-ceiling windows. They have a dedicated vegan menu almost as extensive as the non vegan menu.
Instagram
Fancy something a little more naughty? Veggie corner serves up Kebabs, Pizzas and Cheesy Chips. All your takeaway favourites with a veggie or vegan twist. In honour of Veganuary they are offering 10% off vouchers in January.
Instagram
With so much choice, where will you go first?