There are lots of beautiful gardens to visit in Northamptonshire. Here are six of our favourites...
Castle Ashby Gardens
Set in the heart of a 10,000-acre estate, the 35 acres of extensive gardens are a combination of several styles including the romantic Italian Gardens, the unique Orangery, Butterfly and Secret Gardens, Maltese Cross and Rainbow Border and the impressive Arboretum. Be sure to head to the menagerie to meet the meerkats, chipmunks and marmosets before enjoying a bite to eat in the Tea Room.
More information: www.castleashbygardens.co.uk
Cottesbrooke Hall and Gardens
The remarkable 18th century landscaping of Cottesbrooke is certainly one not to miss. The formal and 'wild' gardens surround the magnificent Queen Anne house, offering a spectacular setting for a little peace and quiet. A number of distinguished landscape designers have been involved, including Robert Weir Schultz, Sir Geoffrey Jellicoe and Dame Sylvia Crowe. Cottesbrooke was nominated in the top 5 gardens for the 'Garden of the Year' award in BBC Countryfile Magazine 2019.
More information: www.cottesbrooke.co.uk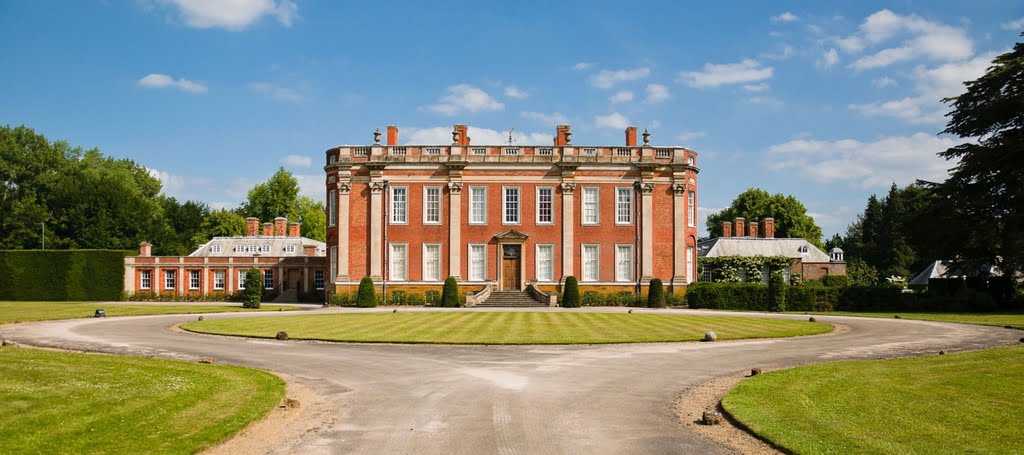 Holdenby House
Explore the stunning 20 acres of Grade 1 gardens at Holdenby House, including the Elizabethan Garden, the Tous Tous border, the Pond Garden, the King Charles's Walk, the Silver Border, the Kitchen Garden and The Elizabethan Pond. The Pond Garden was designed by Rupert Golby and features two annual plantings of spring and summer plants.
More information: www.holdenby.com
Coton Manor Garden
The gardens were originally laid out by the grandparents of the present owner in the 1920's and over the years has been developed and extended on its natural setting, attractive views and abundant water. The main areas sloping down from the house are characterised by old yew and holly hedges, complementing the many borders packed with unusual plants and carefully planned colour schemes for each stage of the season. Visit their website to see what is in bloom at the moment.
More information: www.cotonmanor.co.uk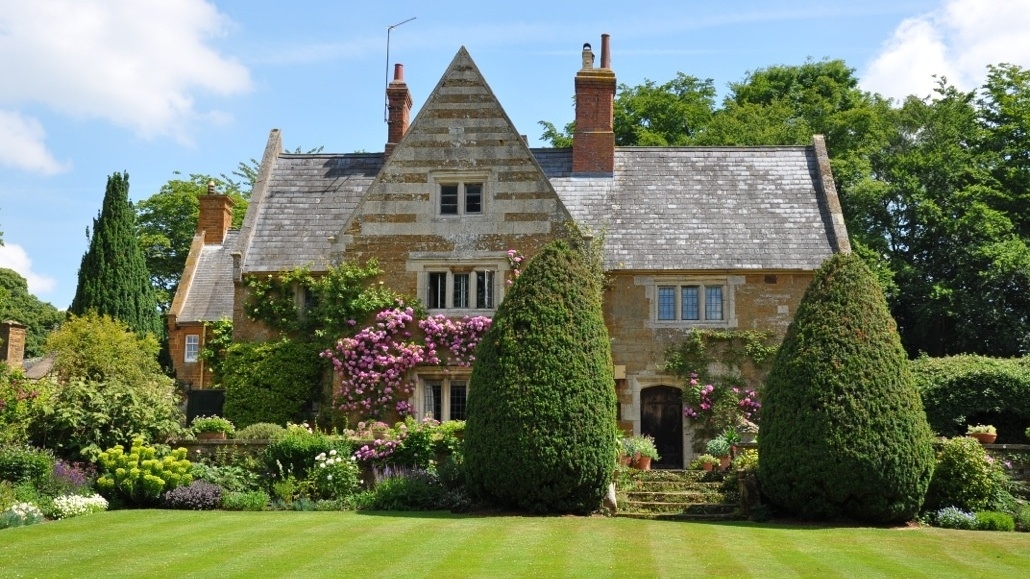 Lamport Hall
The Hall is set in 10 acres of tranquil gardens, the result of over 450 years of love and dedication, enclosed by a spacious park. The gardens include extensive herbaceous borders and shrubbery walks containing some rare and interesting plants, providing year round interest. The gardens have a vast history and you can learn more about this on a tour - you may even spot a sample of the 80 different species of birds and 22 species of butterflies.
More information: www.lamporthall.co.uk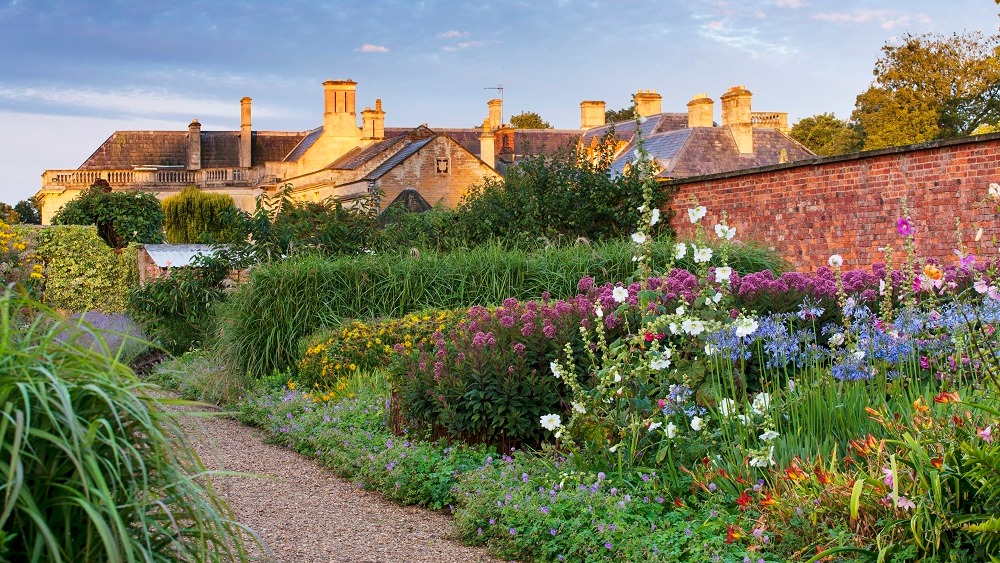 Photo by Clive Nichols.
Kelmarsh Hall and Gardens
The gardens at Kelmarsh Hall are designated by English Heritage (Historic England) as Grade II, a garden of national significance. From the sophisticated pastels of the sunken garden through to the showier saturated colours of the 60m long border, the garden leads you on a tour around the perimeter of a triangular walled garden.
More information: www.kelmarsh.com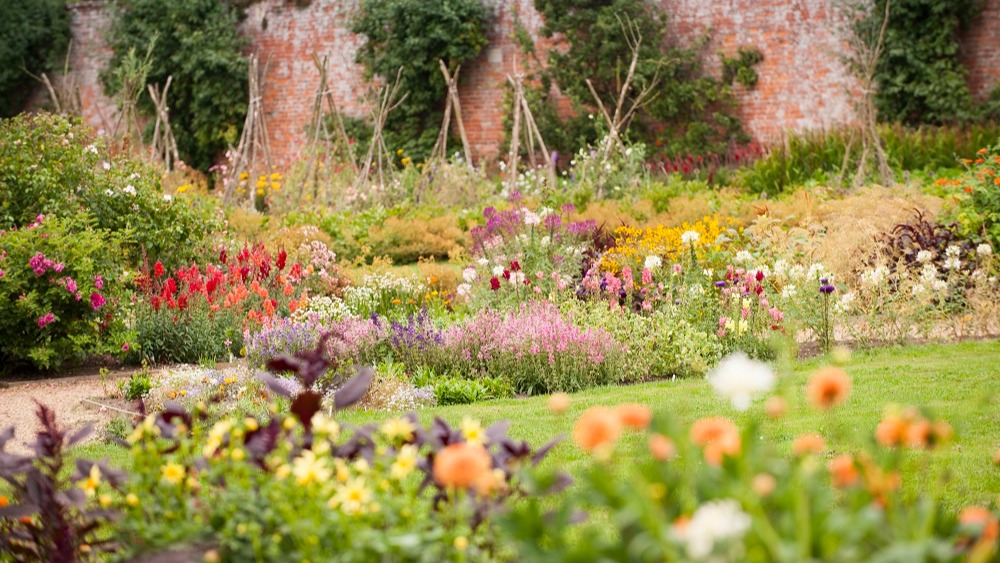 Get out in the fresh air and visit one of these beautiful gardens.