A visit to Warwickshire isn't complete without exploring Stratford-upon-Avon, a market town with more than 800 years of history and the birthplace of Shakespeare.
Here's 20 things to do in Stratford-upon-Avon...
1. Explore Shakespeare's Birthplace
Walk in Shakespeare's footsteps and explore the house where he was born and grew up. Hear tales of his family life and enjoy live theatre of where the story began.
More information: www.shakespeare.org.uk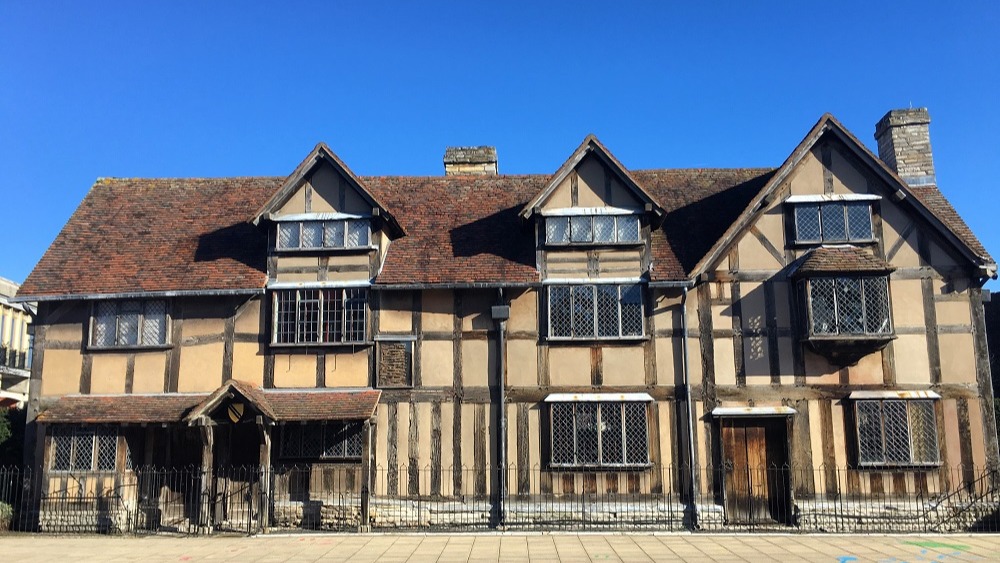 2. Watch a Performance at The Royal Shakespeare Theatre
Watch an incredible performance at the Royal Shakespeare Theatre or Swan Theatre. Why not make the most of it and eat at their rooftop restaurant beforehand?
More information: www.rsc.org.uk
3. Hire a Boat Along the River Avon
Hire a rowing boat, punt, canoe or self-drive motor boat on one of the finest rivers in the country, the Avon.
More information: www.avon-boating.co.uk
4. Take a Ride on The Big Wheel
Enjoy a ride on the 40-metre Ferris wheel on the banks of the River Avon with six-seater viewing pods, offering amazing views across Stratford-upon-Avon and beyond.
5. Enjoy Local Produce at Stratford Farmers Market
Twice a month, throughout the year, local farmers and businesses display and sell their produce. Fresh meats, organic vegetables, eggs, cheese, freshly baked bread and cakes can be found, as well as wine, confectionery, jams and hot food.
More information: www.stratfordmarkets.co.uk
6. Visit Anne Hathaway's Cottage
A beautiful 500 year old cottage where Shakespeare courted his bride-to-be.
More information: www.shakespeare.org.uk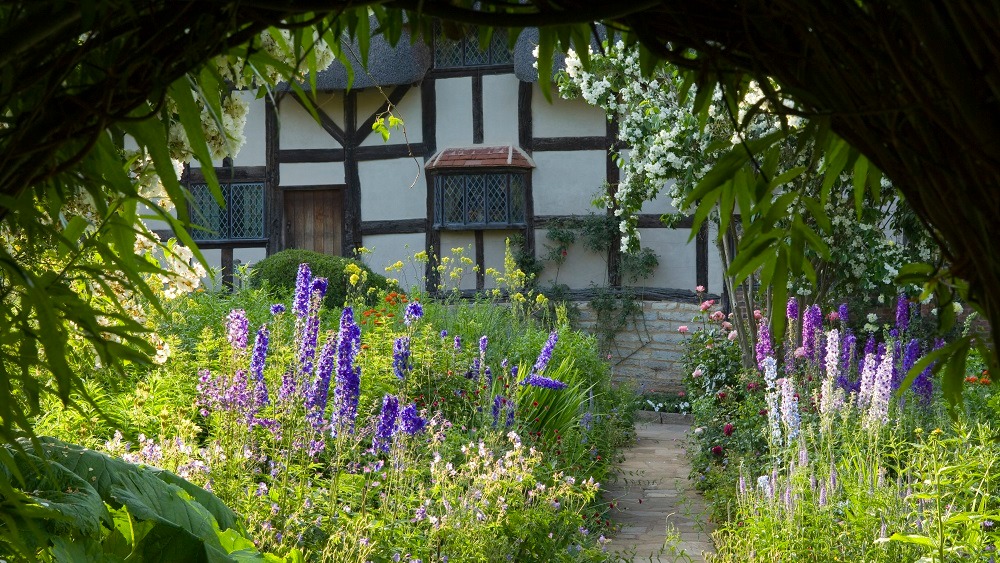 7. Cuddle the Cats at Shakespaw Cat Cafe
Enjoy delicious food and hot drinks whilst relaxing and playing with the cats that live in the cafe - a perfect day out for cat lovers!
More information: www.shakespawcatcafe.com
8. Enjoy the UK's Largest Tropical Butterfly Paradise
Come rain or shine enjoy the unique pleasure of discovering hundreds of the world's most beautiful butterflies flying in an exotic environment of tropical blossom with splashing waterfalls and fish filled pools.
More information: www.butterflyfarm.co.uk
9. Cast a Spell at Magic Alley
Enter the wonderful world of Magic Alley and you will find everything from magic wands and wizardry games to their delicious Tudor Butter Beer.
More information: www.seekthemagic.org
10. Discover Mary Arden's Farm
Explore the childhood home of Shakespeare's mother, experiencing the sounds and smells of a working Tudor farm. Watch craft and falconry demonstrations and explore the farmyard.
More information: www.shakespeare.org.uk
11. Visit Holy Trinity Church
Holy Trinity Church is one of England's most beautiful parish churches and was where Shakespeare was baptised, where he worshiped and where he is buried.
More information: www.stratford-upon-avon.org
12. Wander around the Tranquil Gardens of Halls Croft
Explore the beautifully furnished Jacobean home of Shakespeare's daughter Susanna and her husband, the physician John Hall.
More information: www.shakespeare.org.uk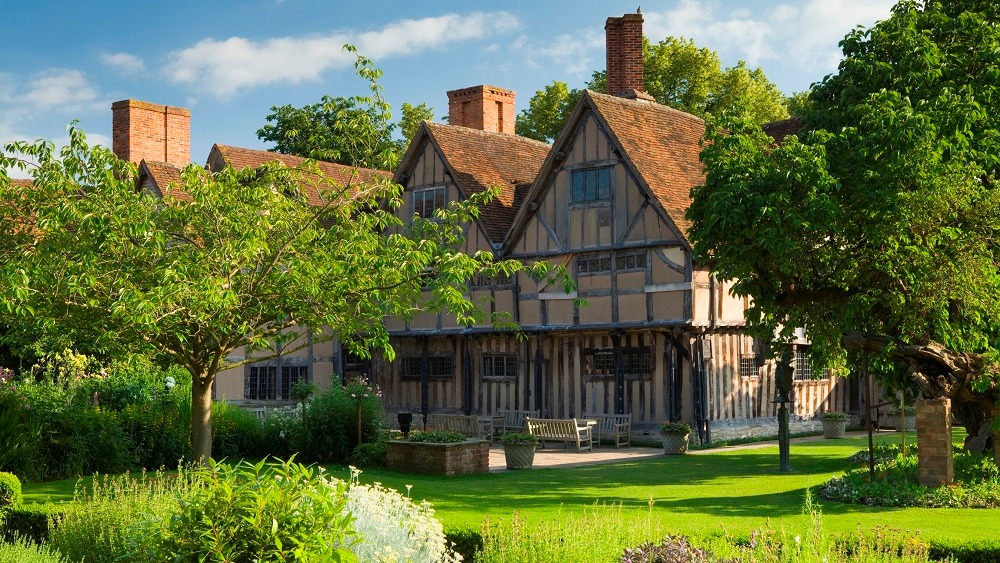 13. Go Crazy at The MAD Museum
This quirky attraction displays interactive pieces of mechanical art and encourages kids to release their "inner inventor" on over 50 interesting contraptions.
More information: www.themadmuseum.co.uk
14. Explore Tudor World Museum
Discover what life was really like during Shakespeare's time at this award winning family museum. You can even come back at night for a ghost tour!
More information: www.tudorworld.com
15. Go for a Cycle Ride
Hire a bike and cycle along the Stratford Greenway - a converted railway line, which is flat and straight. In addition to Stratford Bike Hire and Carriages cafe at the start of the ride, there is another railway carriage cafe after 2.5 miles in case a refreshment stop is needed!
More information: www.stratfordbikehire.com
16. Brave The Stratford Town Ghost Walk
Join in a magical evening walk around the 'haunted' streets of Stratford-upon-Avon. Discover the buildings seeping with tales of ghosts, witches, murder and misery - whether you believe it is up to you!
More information: www.stratfordtownwalk.co.uk
17. Step Back in Time at Shakespeare's New Place
Discover specially commissioned artworks displayed in the family home of Shakespeare from 1597 until he died in the house in 1616.
More information: www.shakespeare.org.uk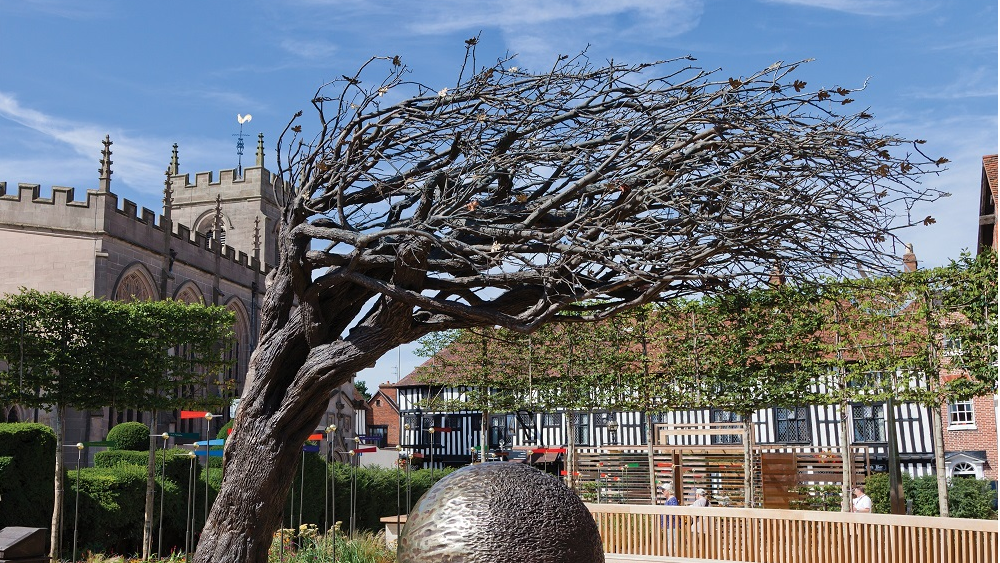 18. Try your Hand at Stratford Mini Golf
A great test of skill, good fun with tricky hazards, bumps and ramps!
More information: www.visitstratforduponavon.co.uk
19. Visit the Schoolroom and Guildhall
Find out more about the interesting life of Shakespeare and sit in the exact room where he studied!
More information: www.shakespearesschoolroom.org
20. Take a Walk through The Bancroft Gardens
Adjacent to the Royal Shakespeare Theatre, enjoy a walk through the gardens with a view of the river.
More information: www.visitstratforduponavon.co.uk