There's lots of beautiful walks to take your dogs on in Northamptonshire. Here's our ten top picks:
1. Brixworth Country Park/Pitsford Reservoir
Brixworth Country Park and Pitsford Reservoir are two of our favourite local places for dog walking. Brixworth Country Park is made up of woodland and open spaces where your dog is allowed off lead and you can make it as long or as short as you like with different trails. Pitsford Reservoir is beautiful and while dogs do need to be on a lead, they'll certainly get to stretch their legs with the 7 mile round route.
More information: www.northamptonshireparks.co.uk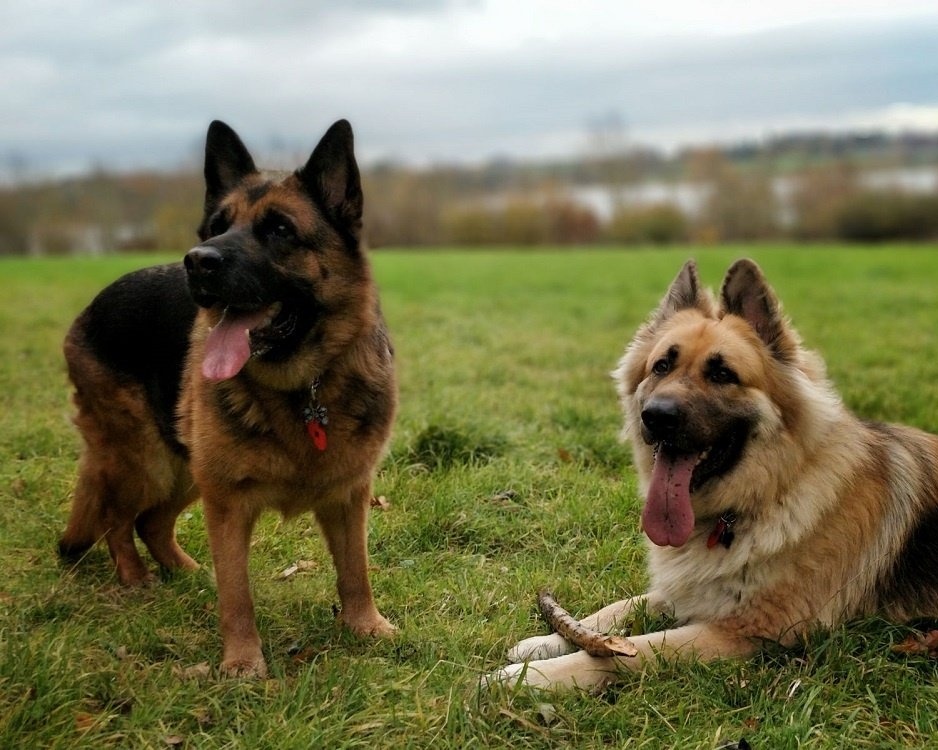 Max and Piper at Brixworth Country Park. Photo by @roadmanmeg.
2. Salcey Forest
One of Northamptonshire's finest green spaces, Salcey Forest is the perfect place to explore with your furry friend. A magnificent ancient woodland which is a remnant of the medieval royal hunting forest, there are three different trails to follow; the Elephant Walk, the Church Path Trail and the Woodpecker Trail. Dogs can be off lead around the forest and if you're taking kids there's a nice play area too.
More information: www.forestryengland.uk/salcey-forest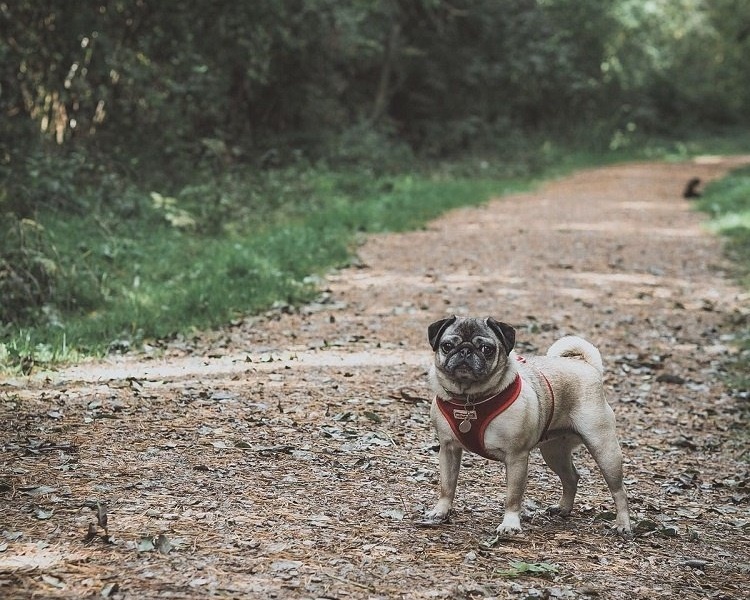 Poppy at Salcey Forest. Photo by @apuginthecountry.
3. Brampton Valley Way
This 14 mile route with beautiful scenery and historical heritage is ideal for a Sunday stroll, with your pooch. Made up of a concrete trail built on the former Northampton to Market Harborough railway line, we love that the route can be joined at various points along the way and adapted to suit the length of walk you require. There are also a number of dog friendly pubs just off the route - bonus!
More information: www.northamptonshireparks.co.uk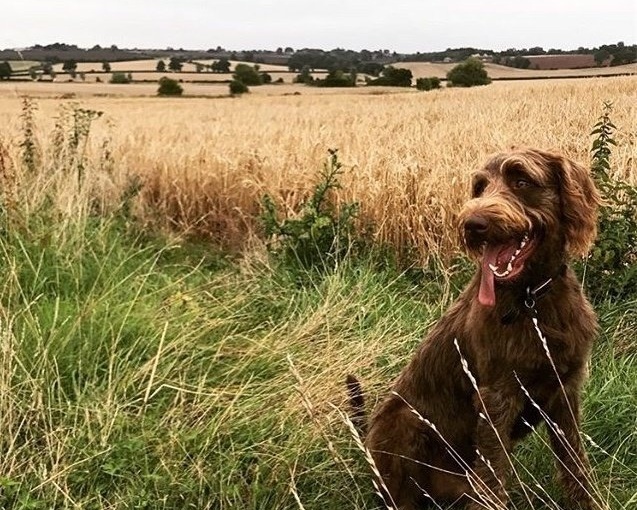 Vinnie along the Brampton Valley Way. Photo by
@beckibeth_
4. Irchester Country Park
Near to Wellingborough, Irchester Country Park boasts 3 trails in a 200 acre area of woodland, a haven for dog walking! This former ironstone quarry is ideal for on and off lead walks with plenty of open space. There's also a play area, zip lines and a cafe, making it a great family day out.
More information: www.northamptonshireparks.co.uk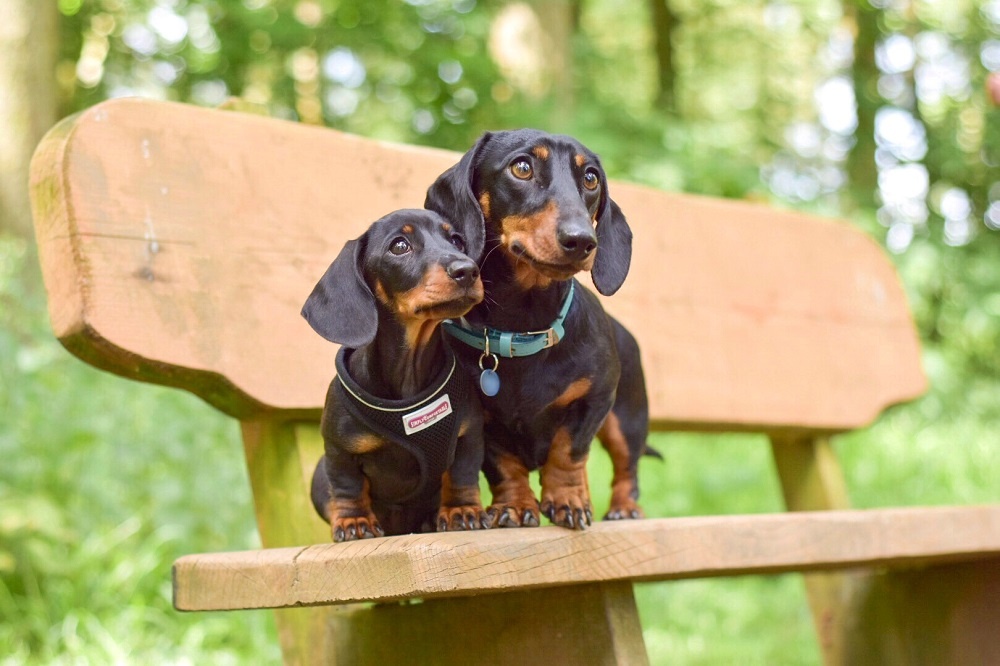 Ernie and Charlie at Irchester Country Park. Photo by
@sausage_charlieb
5. Stanwick Lakes
Stanwick Lakes is another favourite of ours. With a network of over 7 miles of footpaths, you have the choice of a gentle stroll around the lake or a longer walk with your pup all the way to Thrapston. There's also a fantastic adventure playground and assault course for the kids along the way. As there is wildlife along the picturesque route, dogs are required to be on a lead until they are on the former railway line heading north off the main site.
More information: www.stanwicklakes.org.uk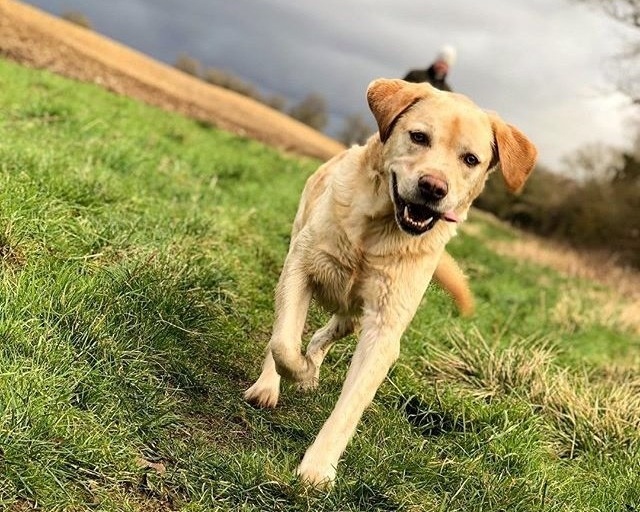 Henry at Stanwick Lakes. Photo by
@ethanwaller
6. Harlestone Firs
Situated on the edge of Northampton, Harlestone Firs is a popular woodland walk at all times of the year. Covering 300 acres, it has a variety of woods and open fields, making it the perfect afternoon activity with your pooch. Opposite is the Harlestone Firs garden centre which we recommend you visit - there's a nice dog friendly cafe and also a pet shop.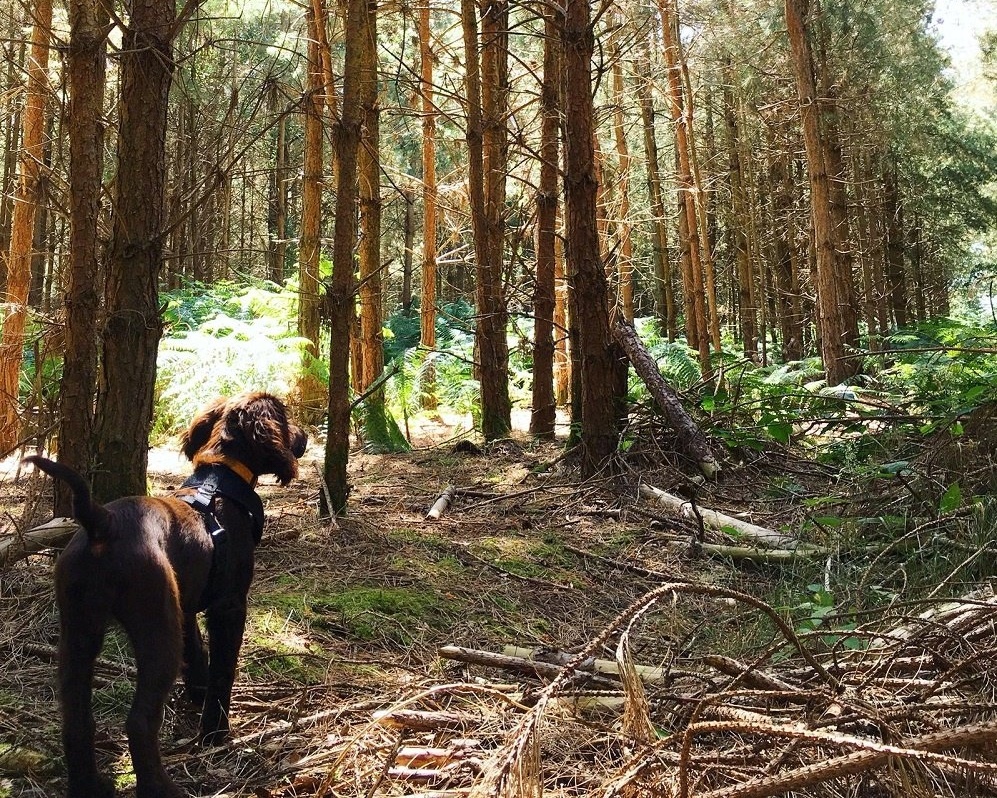 Willow at Harlestone Firs. Photo by
@sprockerwillow
7. Sywell Country Park
Sywell Country Park has a lovely 2.5 mile walk around its reservoir. Dogs can be off lead for most of the walk apart from the two nature reserves that you pass through. Soak up the beautiful scenery around the reservoir then enjoy a cup of tea afterwards at the Pump House cafe. There's also plenty of nature to see and a play area for the kids.
More information: www.northamptonshireparks.co.uk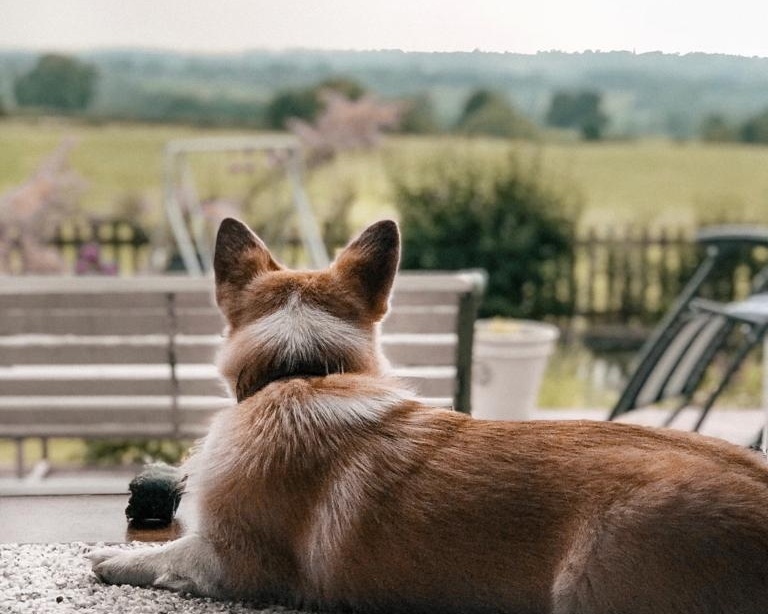 Rue overlooking the Northamptonshire countryside. Photo by @wonderful_two

8. Delapre Park
Beyond the walled gardens of Delapre Abbey in Northampton lies over 500 glorious acres of parkland for you and your furry friend to explore. Offering a mixture of woodland, open grassland and a beautiful lake, there are various routes you can take, all available to download on the website.
More information: www.delaprepark.org.uk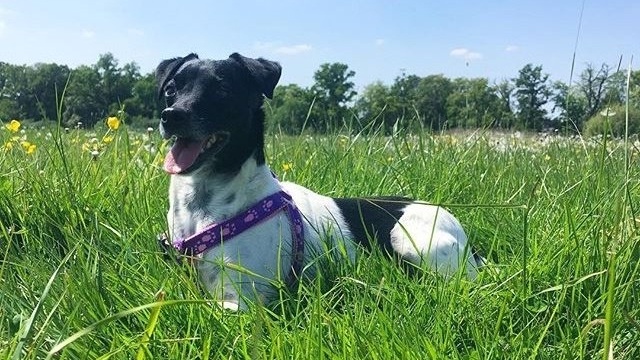 9. Twywell Hills and Dales
This countryside site near to Kettering is a popular place with dog walkers and we can certainly see why! Made up of 135 acres, it takes its name from the abandoned quarry workings which created its undulating landscape. There are 3 distinct areas to explore with your dog off-lead with a mix of forests, meadows and hills, as well as routes leading to the surrounding picturesque villages.
More information: www.rockingham-forest-trust.org.uk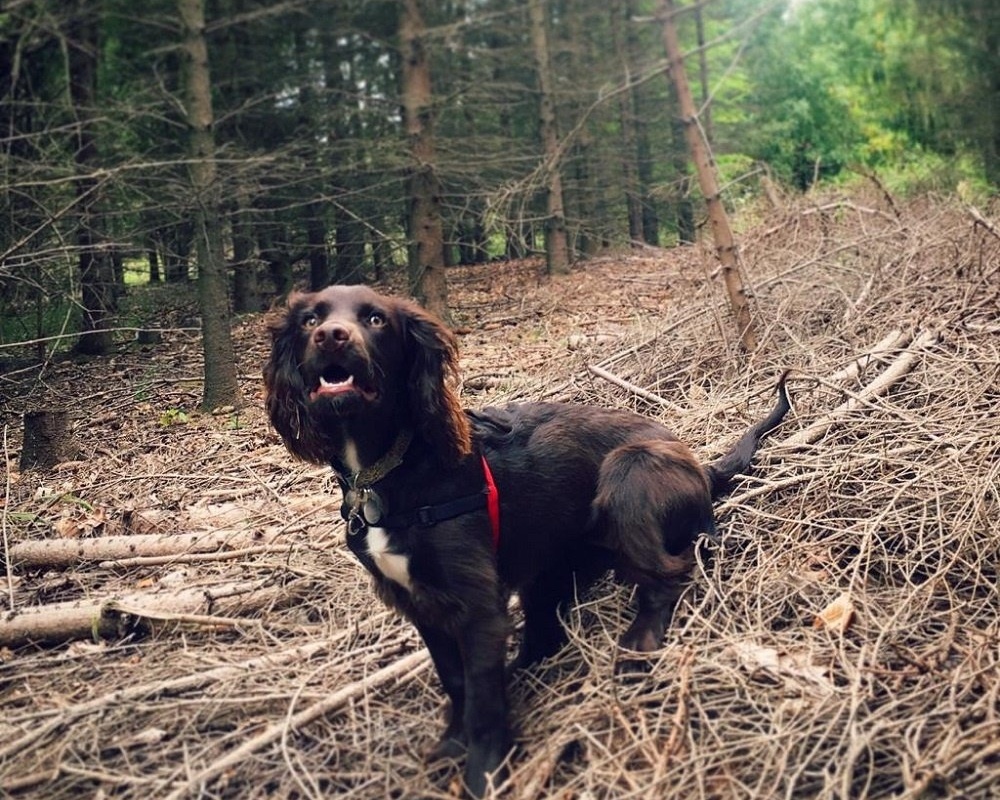 Willow at Twywell Hills and Dales. Photo by @sprockerwillow
10. Daventry Country Park
With a large reservoir, a nature trail, cafe and play areas, Daventry Country Park is a great dog and family friendly day out all in one! You can choose one of the parks three circular trails including the 2.5 mile Reservoir Walk, 1.5 mile Meadow Walk and 1 mile stroll. There's also plenty of picnic areas and dogs are welcome off lead.
More information: www.daventrydc.gov.uk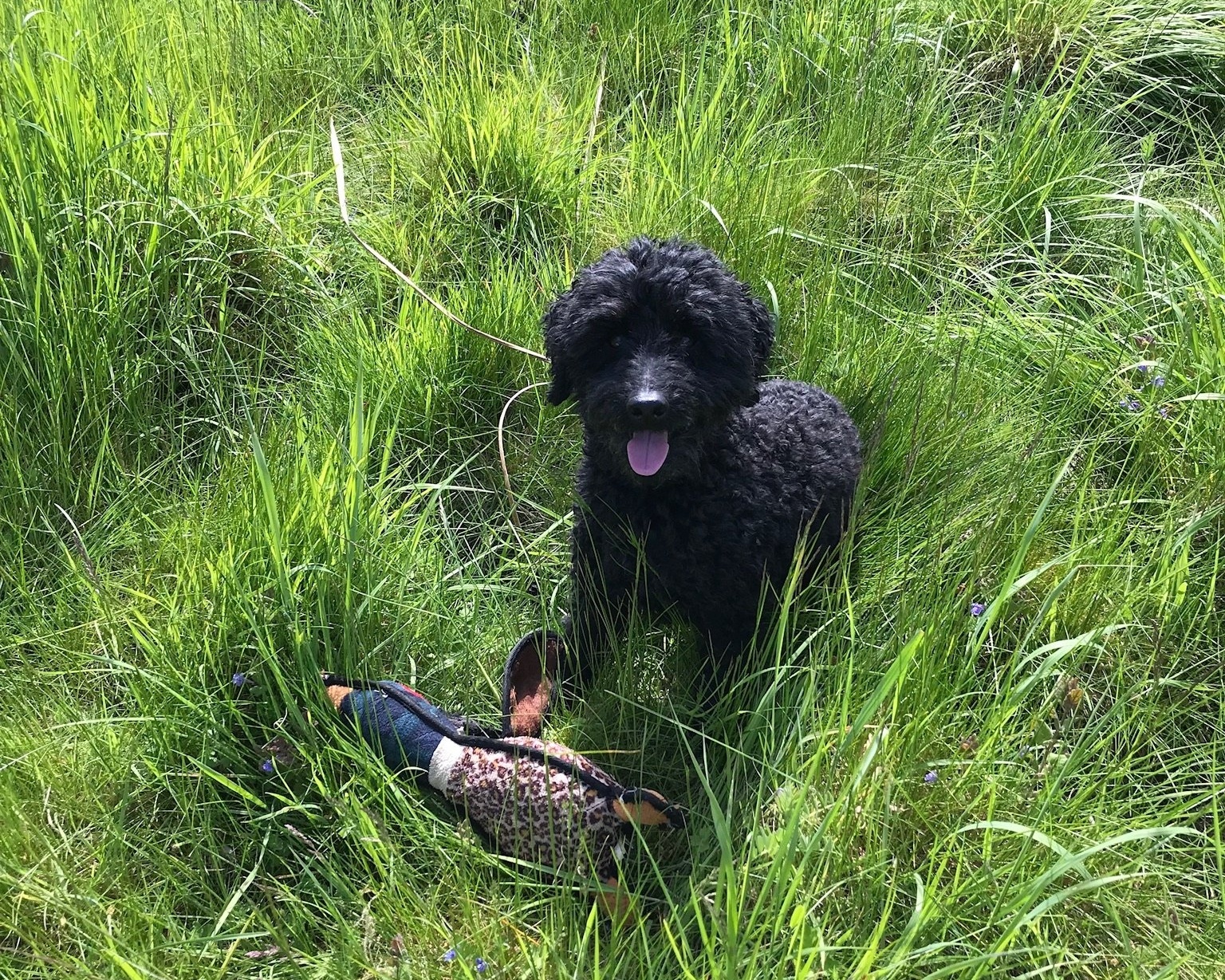 Milo at Daventry Country Park. Photo by @milo_cockapoo
Don't forget to use Northamptonshire County Council's Interactive Map as well to find the nearest public footpaths and really make the most of our beautiful Northamptonshire countryside!