Take control of planning an event by getting to grips with the seven key stages of event planning.
Planning events fundamentally involves completing a series of tasks, with enough time to spare for each task so the event can be the very best version of itself. Completing event planning tasks in the right order is key to this, which in turn makes event preparation a slick and well-honed process.
Here are the seven stages of event planning to help you keep on top of everything you need to do to make events successful.
1. Have a vision
Event planning begins with a vision of how an event can achieve a particular goal. This is not the stage to be distracted by the practicalities – instead it is the time to imagine what the event will be like. As well as defining a clear goal, the visualisation stage is a time to think about where the event should be hosted, who you want to attend, what needs to be on the agenda and how you will get the word out. As well as setting the scene for the event in your mind, these early thoughts will help you with the nitty gritty of project planning later on.
2. Set the budget
Once your idea for the event is clear, budgeting is the next important step. Firstly, think about how the event will be funded, and whether you need sponsors as well as ticket sales. Knowing the realistic amount of money you have to spend will enable you to allocate a budget to each different area of the event, including the venue, catering, speakers and staff costs. Think about every single detail of the event at this stage – from the big costs right down to the event stationery – and allocate a budget to each item.
3. Craft the project plan
A vision and a budget is all you need to create a project plan for the event. Work backwards from the event date to include every task you will need to complete before the event takes place. This includes everything from paying suppliers and confirming menu choices to implementing a marketing strategy and physically setting up the event. Add in a few extra days of leeway around key event planning milestones and give yourself some extra time to deal with unexpected developments – as this is part and parcel of planning an event too!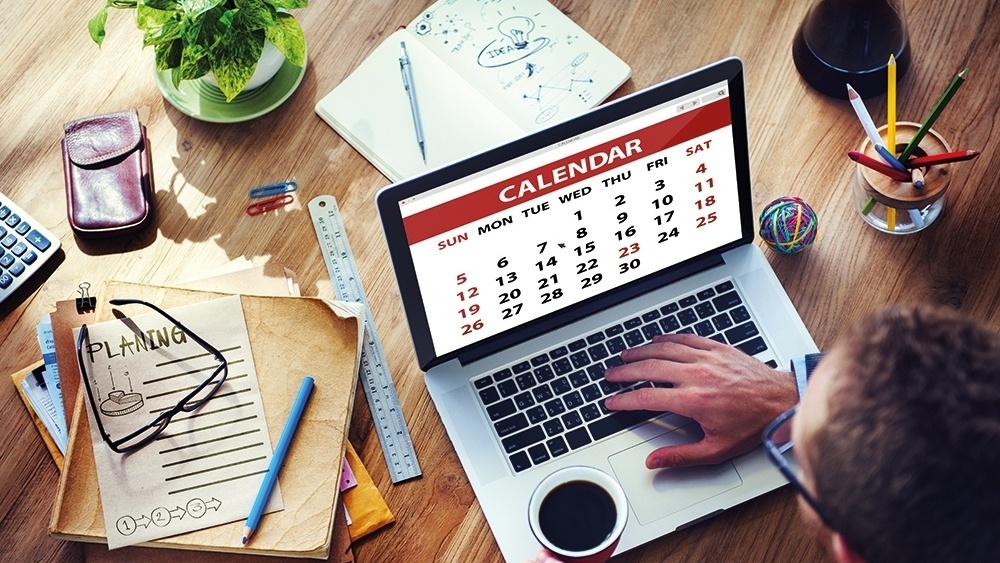 4. Action
As soon as your project plan for the event is signed off with all stakeholders, it's time to put it into action. Even if your event is several months away, there are always things you can get done ahead of time. You'll appreciate being organised as the event draws closer. In particular, you can never start researching venues and speakers too soon. Also create a dedicated event website that can be pushed live whenever you're ready. As the event gets closer, your project plan will become busier with an increasing number of tasks – so it's important to check the plan on a daily basis and remind colleagues and suppliers of the various forthcoming deadlines.
5. Get marketing
An event is only successful if people attend it, so marketing is a central stage of planning an event. It is something that will continue throughout the event planning process to some extent, but activity will peak a few months before the event when you need to drum up interest and ticket sales. Ensure your marketing strategy tackles event promotion from multiple angles – including digital and email marketing, social media, PR, publications and tapping into your company's database and warm contacts.
6. Host the event
While a lot more time goes into planning an event than the day of the event itself, successfully hosting the event is clearly the most important stage you are striving to reach. Plan in more time than you think to set up the venue, and get support from as many colleagues as possible to help you. Having extra time and pairs of hands will be crucial when dealing with all the last minute arrangements. The event should take care of itself once it is up and running, so your job at the event will be to check everything is running according to your plans, and enjoy seeing all your hard work paying off!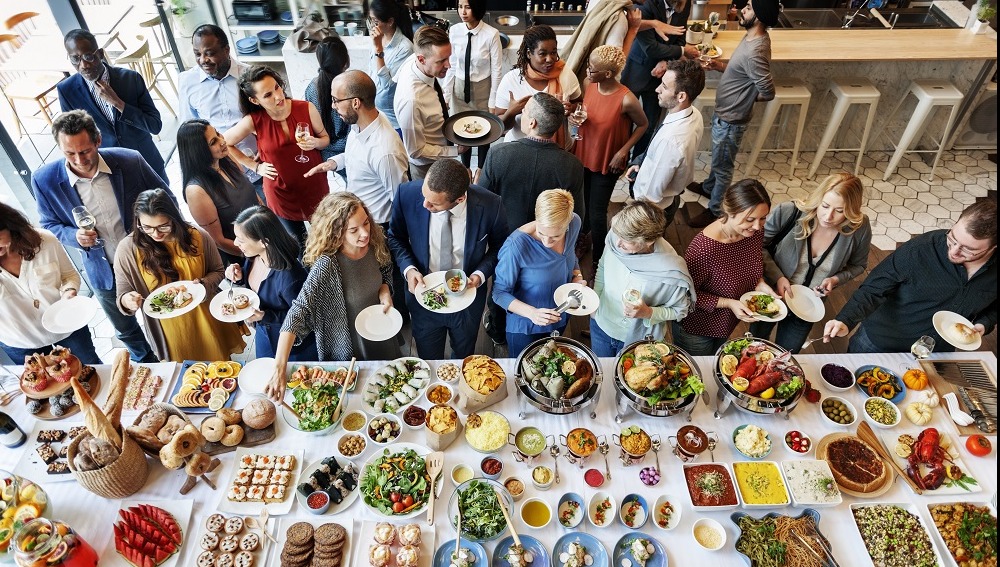 7. Evaluation and follow-up
It's unlikely you'll only be hosting a one-off event, so evaluating an event afterwards is crucial for analysing how successful it was. Ask attendees and participants to complete evaluation surveys afterwards to get their thoughts on everything from the venue and speakers to the food and networking opportunities. Make your own notes too about what you think worked well and what could have worked better. Execute a plan to follow-up with participants after the event too – which will be an invaluable first step towards marketing your next event if you're planning another one.
Use these seven stages of event planning as your basis for guiding you through any event you organise. You'll be reassured you're not forgetting anything important and feel on top of any event you plan, big or small.