Get to know Vicki, Sales and Revenue Manager at Woodside Hotel in Warwickshire...
What are the best things about your job?
The people - I get to work with some fantastic people across all businesses within the group and I have made some life long friends along the way. Every day is different; I experience new challenges and I try to inspire my team to achieve success. I also have worked in many different departments which has given me a wide range of knowledge within conferences and events.
How
did you get here?
I first started at Woodside in 2006 when I was just 23 where I joined the Reception team. I had just moved to Kenilworth from Stafford and I have never looked back!
What achievements are you most proud of in your life?
My twins and my step-kids! Without a shadow of a doubt – their early years were the most difficult. I never thought I would be able to fully function ever again after so much sleep deprivation, but we all survived to tell the tale and now they are the best little people I could have ever hoped to have raised. Such beautiful personalities and most definitely my best achievement.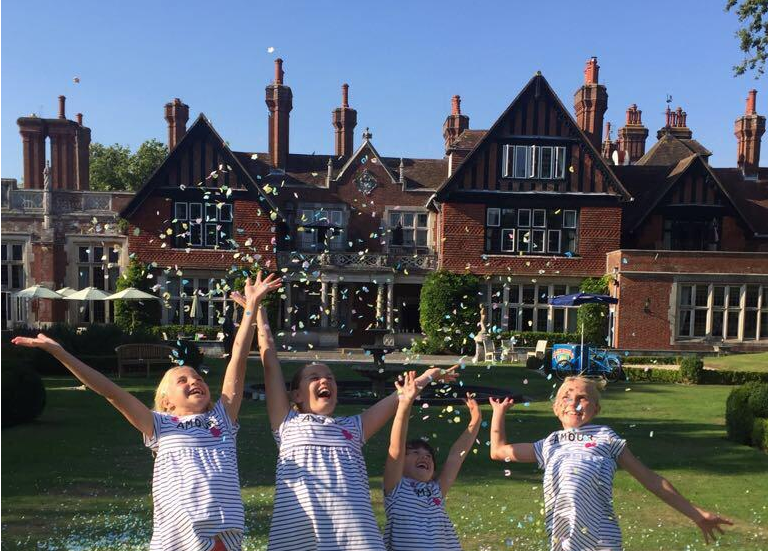 What motivates you to succeed?
I really do care about the company and all of the people within it. You have to care to be able to do a good job. I suppose if I think about it, I am a real people pleaser and do everything within my power to keep people happy.
What are your interests outside of work?
This is where I should say, eating healthily, going to the gym and riding on my very expensive bike that my husband bought for me etc – however if I am totally honest, shopping, eating, and going to the cinema. The bike stays in the garage!
What's your favourite film?
Notting Hill!
What's your favourite holiday destination and why?
Mexico – this is where Lee and I went on our honeymoon. We had such a wonderful time, saw some of the best beaches and met some fantastic people.
Name one thing that not many people know about you?
I was born in the same hospital as Robbie Williams. Born and raised in Stoke on Trent, this is the only claim to fame I have!