Get to know our placement student, Imogen Arrowsmith...
Tell us about yourself
I am currently studying Marketing at Nottingham Trent University. As part of my 4-year degree, I am required to have a year in industry and I am lucky enough to be able to spend my 12-month placement with Sundial Group as Marketing Assistant. This gives me the opportunity to build upon my existing knowledge and apply marketing theories learnt at University into real business scenarios; this will in turn provide me with the confidence and experience to commence a career within the marketing industry in the future.

In my spare time, I love playing all sorts of sports and I am secretly very competitive! My favourites include Tennis, Hockey and Skiing. I also enjoy travelling to new places. The Sundial team will also know I am a dog-lover and chocoholic!
Why did you decide you'd like to do your University placement at Sundial Group?
Applying to placements was a daunting process as I originally didn't know what industry I wanted to gain experience in. However, I realised to put my passion for marketing into best practise, it had to be for a company I could be passionate about and enjoy working for. Sundial Group immediately appealed to me due to their reputation as experts in events, together with their customer-orientated values. The opportunity to be involved with the four different elements of the group seemed unique and would provide a diverse set of experiences over the year.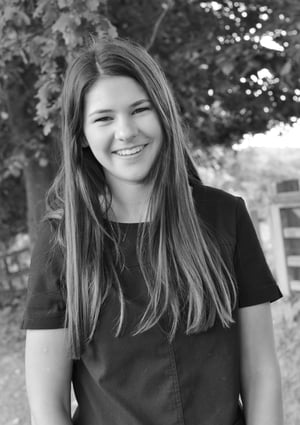 What do you most enjoy about the job?
I enjoy being given the responsibility to, not only help think of new ideas, but to be able to implement them myself. I think it is rare to be able to have such a hands-on experience and to be in an environment where I am learning new things every day.
What is the biggest thing you've learnt so far?
There is so much I have learnt so far, but if I had to pinpoint something it would be that the hospitality industry is evolving, and market trends are continuously changing. I have realised the importance of forward thinking, from providing content customers may not necessarily require now but will benefit them in the future, to ensuring our approach to marketing is innovative yet personal.
Would you recommend Sundial Group as an employer and why?
I would recommend Sundial Group as an employer as I have thoroughly enjoyed my time here so far. As I approach the half way point of my placement year it is evident Sundial's values are key to its success. Employees are treated like part of the family and I think I will really miss the welcoming and friendly environment when my placement ends.
Has the placement given you any ideas as to what you want to do when you leave university?
The placement has helped prove to myself that I want to pursue a career in the events industry, where customers' needs are at the core of all marketing activities.