There's plenty of exciting things to do in Warwickshire this autumn. Here's some of our top picks:
Watch War Horse in Theatre
Where: Birmingham Hippodrome, Birmingham
When: 1Oth October - 3rd November 2018
Follow the extraordinary journey of Joey, young Albert's beloved horse, from the fields of rural Devon to the trenches of First World War France. War Horse in theatre is an unforgettable performance.
More information: www.birminghamhippodrome.com
Explore Alcester's Autumn Food Festival
Where: Alcester
When: 20th

October 2018
Head along to the pretty streets of Alcester, where over 120 stalls from across Warwickshire and the Cotswolds will be exhibiting. A perfect day out for foodies!
More information: www.alcesterfoodfestival.org.uk
Brave Fright Night a Kenilworth or Warwick Castle
Kenilworth Castle

: 25th - 27th October 2018
Explore the eerie ruins of Kenilworth Castle but be prepared for a scare as a cast of creepy characters make themselves at home. There are also more child-friendly frights for families with little horrors.
Warwick Castle

: 20th October - 4th November 2018
The Haunted Castle comes alive this Halloween. Head over to Warwick Castle for wondrous witches, Horrible Histories and fearsome attractions.
More information: www.english-heritage.org.uk &: www.warwick-castle.com
Enjoy a Walk in the Countryside
If the weather is fine why not get outside for a walk in the beautiful Warwickshire countryside? The Walking in Warwickshire website has lots of walks available to download.
Pick your Own Pumpkins at Hatton World
Where: Hatton Adventure World
When:

25th- 31st October 2018
This Autumn, why not get in the Halloween spirit and pick your own pumpkins? Hatton Adventure World also have pumpkin carving and other activities - a fun day out for the whole family.
More information: www.hattonworld.com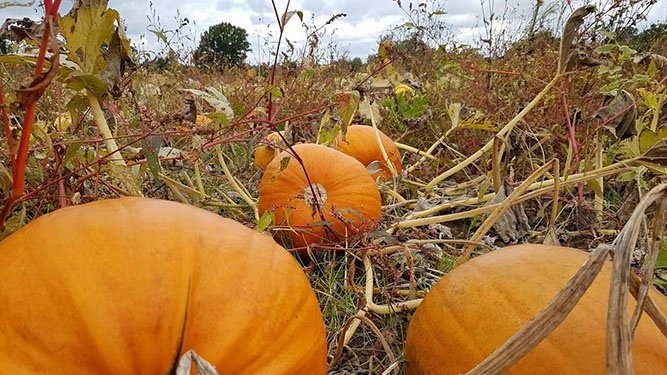 Listen to the Creepy Tales of Baddesley Clinton
Go along to Baddesley Clinton after hours for a candlelit ghost tour of the moated manor house, where you will learn all about the ghostly goings on. Then enjoy tea and cake afterwards!
More information: www.nationaltrust.org.uk/baddesley-clinton
Create Spooky Crafts at Anne Hathaway's Cottage
Where: Stratford-upon-Avon
When: 27th October - 4th November 2018
Enjoy a whole week of half term fun with hands on activities! From spell-tastic crafts to puppet shows, bring the whole family along at 12-4pm everyday.
Stratford-upon-Avon also offers a fun and educational day out visiting Shakespeare's birthplace, Hall's Croft and Anne Hathaway's Cottage, or seeing a show at the Royal Shakespeare Theatre.
More information: www.shakespeare.org.uk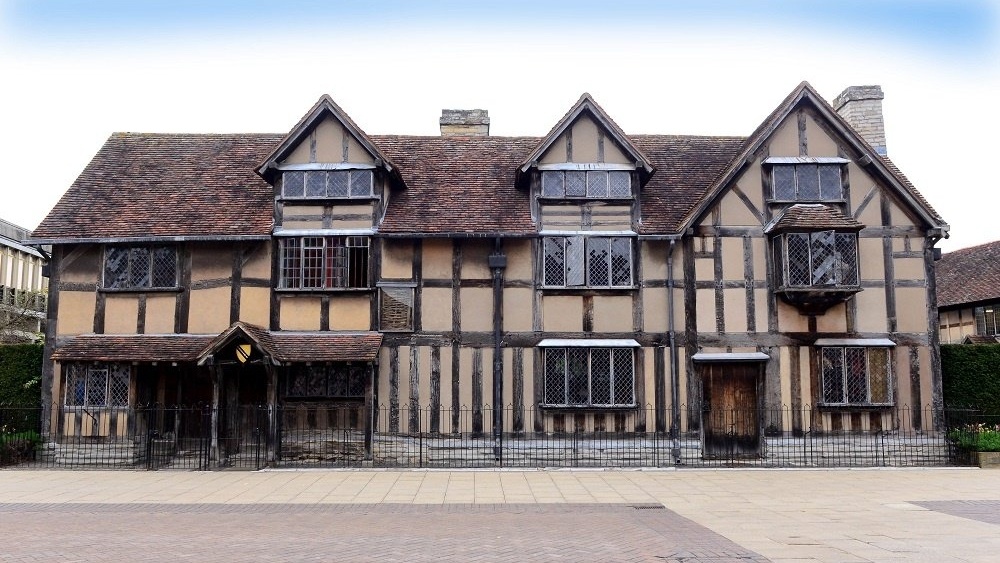 Spectate Kenilworth's Bonfire Extravaganza
Where: Kenilworth Castle
When: 3rd November 2018
Kenilworth Castle is once again hosting their annual bonfire night, a firm favourite in the calendar. Enjoy the spectacular firework display whilst the money raised goes straight back to local causes within the community.
More information: www.kenilworthroundtable.com
Dine Back in Time at Warwick Castle
Where: Warwick Castle
When: 10th November 2018
Bring history to life at Warwick Castle's new Medieval Banquet. This interactive feast includes live music and medieval entertainment; a fun evening for the whole family this autumn.
More information: www.warwick-castle.com